Observation Date:
April 18, 2023
Submitted:
April 20, 2023
Zone or Region:
Taos Area
Activity:
Skiing/Snowboarding
Location:
Vallecito
Did you observe any avalanches?
Yes
Avalanche Type:
Hard Slab
Size:
Size 2: Could bury, injure, or kill a person
Elevation:
Alpine
Aspect:
E
Comments:
East side of Vallecito, recent hard slab release observed from Kachina, date of occurrence is unkown.
Photo: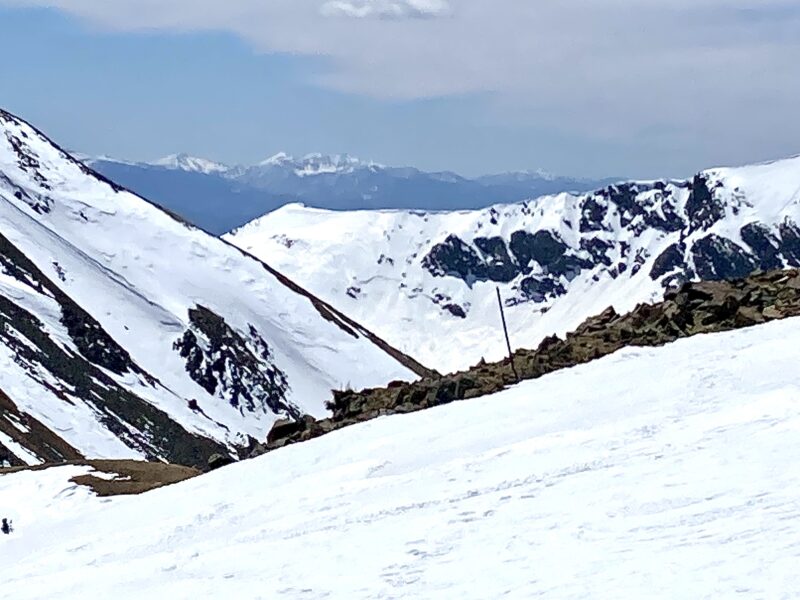 None reported
Since Monday April 17th, strong afternoon winds have been keeping upper elevation (NTL-ATL) snow frozen. Below treeline temps have been warming significantly and what's left of the snowpack has been melting rapidly. Dirty snow surface is contributing to the ongoing rapid melt.