Observation Date:
February 23, 2023
Submitted:
February 24, 2023
Zone or Region:
Taos Area
Activity:
Skiing/Snowboarding
Location:
Williams Lake trail
Did you observe any avalanches?
Yes
Avalanche Type:
Hard Slab
Size:
Size 3: Could bury and destroy a car, damage a truck, destroy a wood frame house, or break a few trees
Elevation:
10,500
Aspect:
W
Comments:
(36.5699617, -105.4337314)
Same location as the avalanche a few years back that resulted in moving the Williams Lake trail further west, away from the avalanche runout path. This one happened sometime on the evening of February 22 or early morning of the 23rd (I was up there that afternoon and also this morning, February 23).
Photo: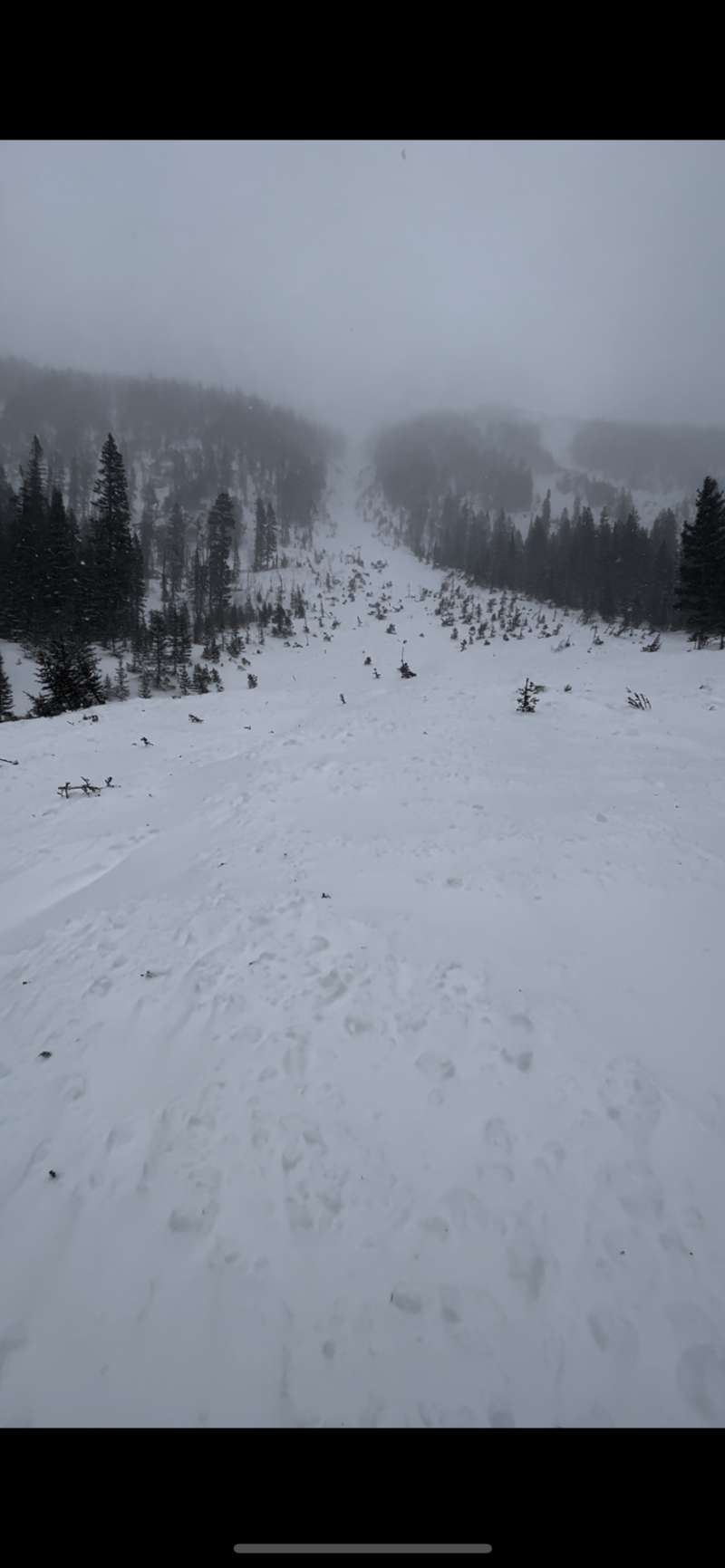 None reported
We were just in the post-avalanche runout path. This seems like the only part of the Williams Lake trail that is susceptible to any avi danger.