Close
Observation Date:
February 23, 2023
Submitted:
February 24, 2023
Zone or Region:
Santa Fe Area
Activity:
Skiing/Snowboarding
Location:
Big Tesuque
Did you see shooting cracks?
No
Did you experience collapsing or whumpfing?
Yes, Isolated

I dug a pit on a NW aspect NTLl (11300) in Big Tesuque. My objective was to observe any reactivity/stability on PWL 50cm from surface. I got a CTM @ 51cm & ECTP #20 . Test showed fracture and propagation on the PWL. When trying to fill the pit with my splitboard I experienced a big Whumpf on that same aspect confirming what the test showed.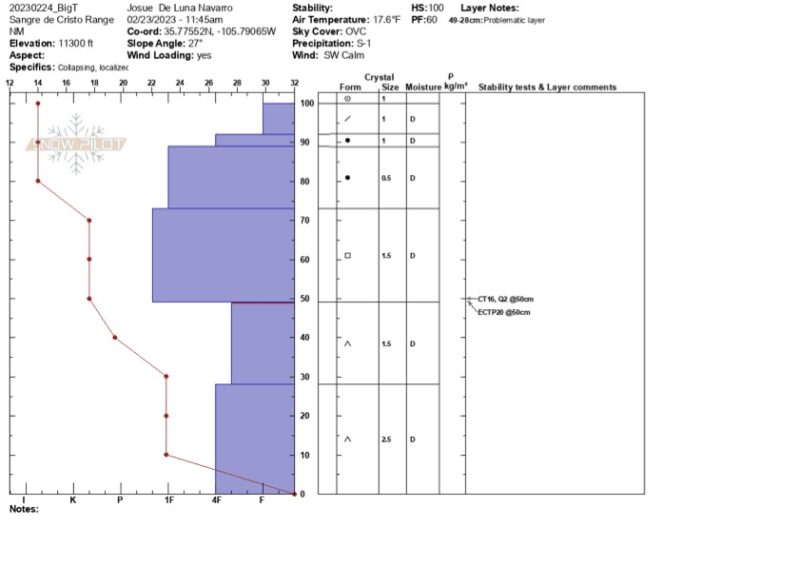 Observed Avalanche Problem #1:
Persistent Slab

Comments:
I observed a PWL 50cm down from surface, stubborn with a potential D2 size.
Observed Avalanche Problem #2:
Wind Slab

Comments:
I observed wind transport on SW & W aspects, wind slabs on N and NW aspects of 10cm. Reactivity was stubborn. Close