Close
Observation Date:
February 19, 2023
Submitted:
February 22, 2023
Zone or Region:
Taos Area
Activity:
Skiing/Snowboarding
Location:
NNE Aspect near tree line, close to Williams Lake ~11,000 ft
Did you see shooting cracks?
Yes, Isolated
Did you experience collapsing or whumpfing?
Yes, Widespread

Weather was not far below freezing but very windy. Winds were swirling, transporting a lot of snow in ways that were hard to predict. Many whumpfs and some shooing cracks were observed on 20-25 degree slopes near and below treeline on N-NE aspects.

A quick pit was dug (see photo) showing a ~1.6m snowpack, and an extended column test performed, resulting in etcp4 and etcp7 towards the top of the snowpack, presumably on recent layers from new snow and/or wind. No reactivity observed on the persistent weak layer at the bottom.

The unpredictable nature of the inconsistent local wind direction (swirling), combined with the relative inexperience of the observer, results in low confidence in the quality of the results of the snow pit and ECT.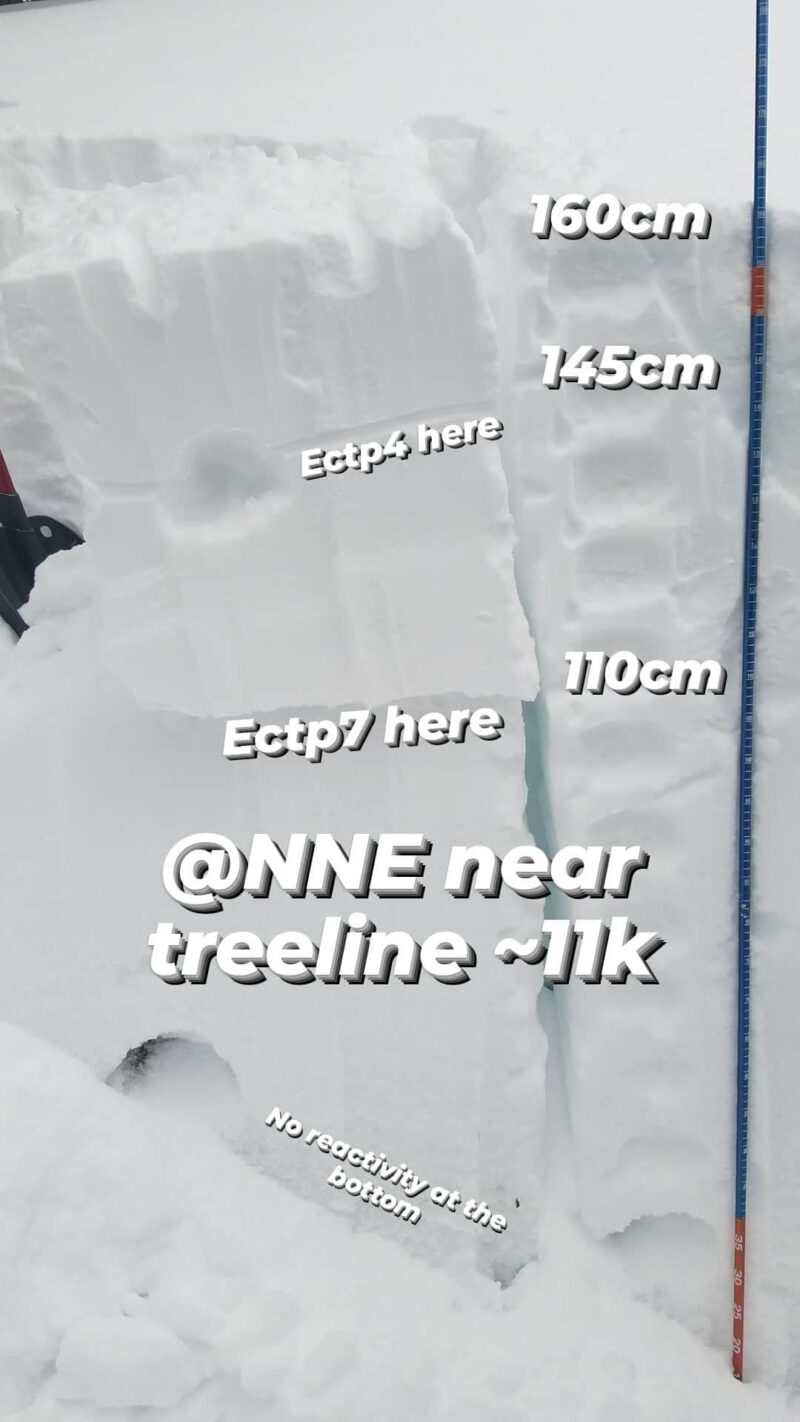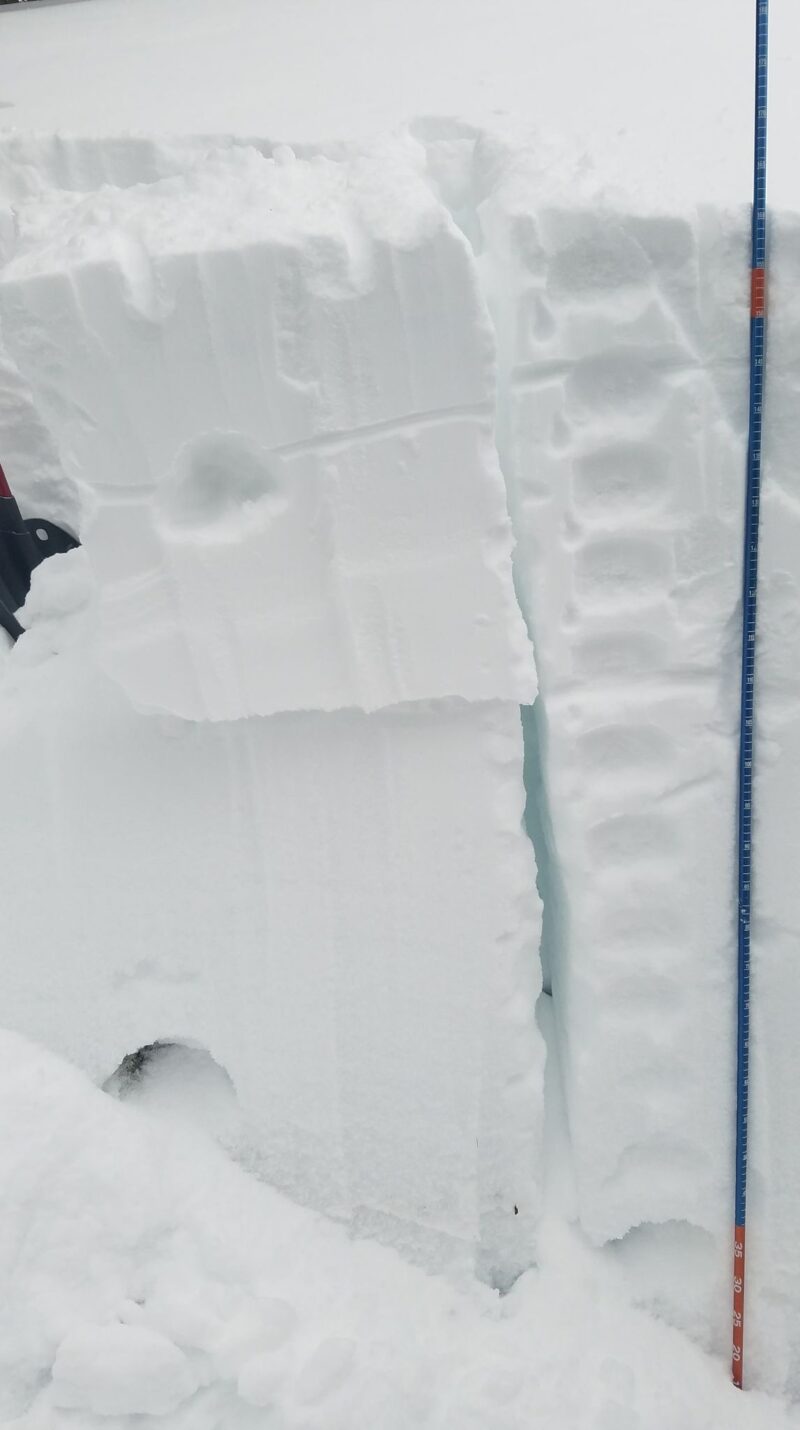 Observed Avalanche Problem #1:
Comments:
Close