Close
Observation Date:
February 9, 2023
Submitted:
February 11, 2023
Zone or Region:
Santa Fe Area
Activity:
Skiing/Snowboarding
Location:
Lake Peak
Did you trigger any avalanches?
Yes
Was it intentional?
Yes
Avalanche Type:
Soft Slab
Size:
Size 1: Relatively harmless to people
Elevation:
Above Treeline
Aspect:
SE
Comments:
Above treeline, ESE aspect, intentional release of a small cornice to test the reactivity of newly formed wind slabs. Cornice drop triggered a small wind slab release, approx. 100ft wide and 10-15cm deep.
Photo: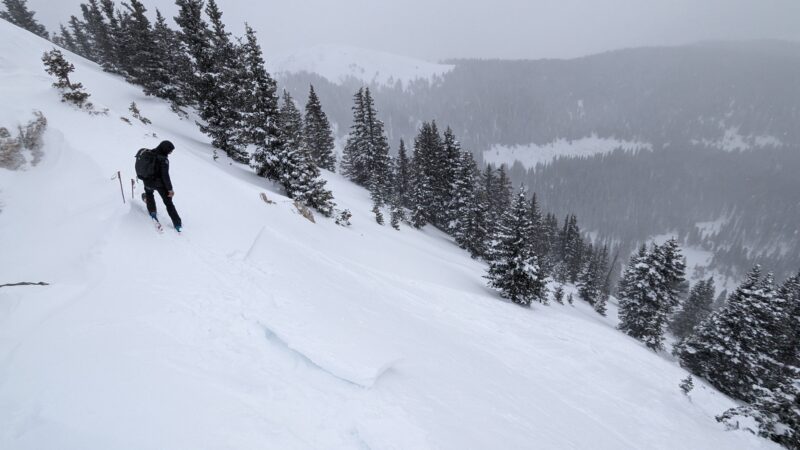 None reported
Traverse from Deception Peak to Lake Peak and down to Heaven's Hill to observe how the new load of wind/snow from this latest storm cycle, 2/7-2/9, was bonding to the old snow surface. Up to 1in/hr snowfall at points during the day, w/ consistent light to moderate winds above treeline. As a result, we sought refuge below treeline and enjoyed a surprise powder day on N-NE facing slopes.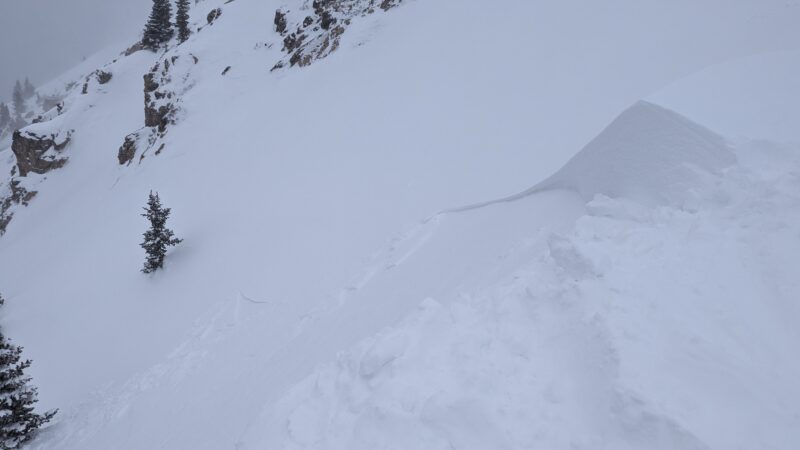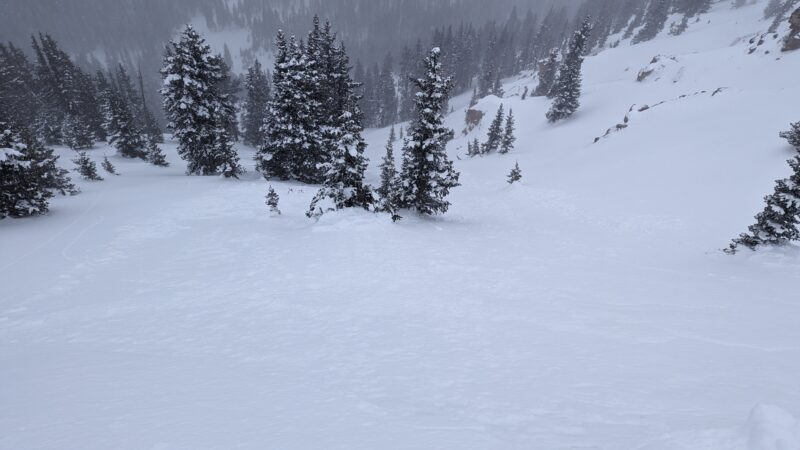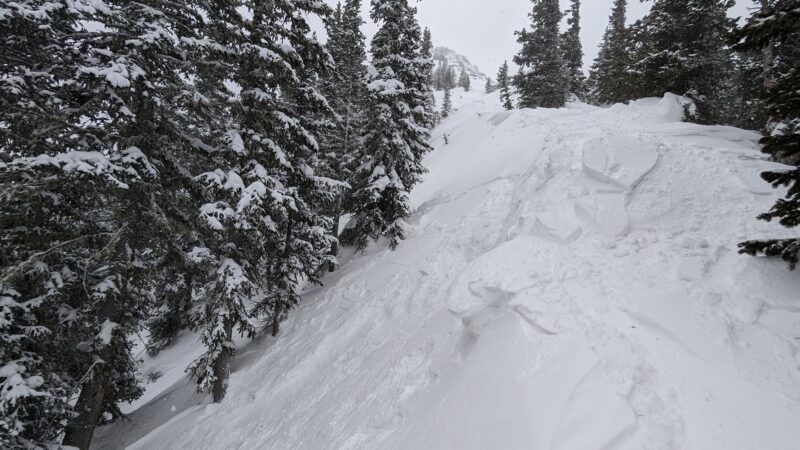 Observed Avalanche Problem #1:
Wind Slab

Comments:
Specific just below ridges on the leeward side, near and below treeline; size D1; easily triggered at the new snow/old snow interface. The wind slabs we obs formed during the latest pulse of this storm cycle, 2/8-2/9. Close