Close
Observation Date:
February 3, 2023
Submitted:
February 4, 2023
Zone or Region:
Taos Area
Activity:
Skiing/Snowboarding
Location:
Williams Lake area

None reported

In open areas on a NNE aspect @ 10,800', we observed 105cm of right-side up snow sitting above 25cm of 2mm basal facets. Our test results were CTM(SC/Q2) [11 taps] followed by ECTX.

@15:15 10,800' NNE - PS 10cm, PB 25cm, HS 135cm, -SCT, L winds from S, -4 C

Ski quality was generally quite good with occasional breakable crust on flatter terrain after 3pm.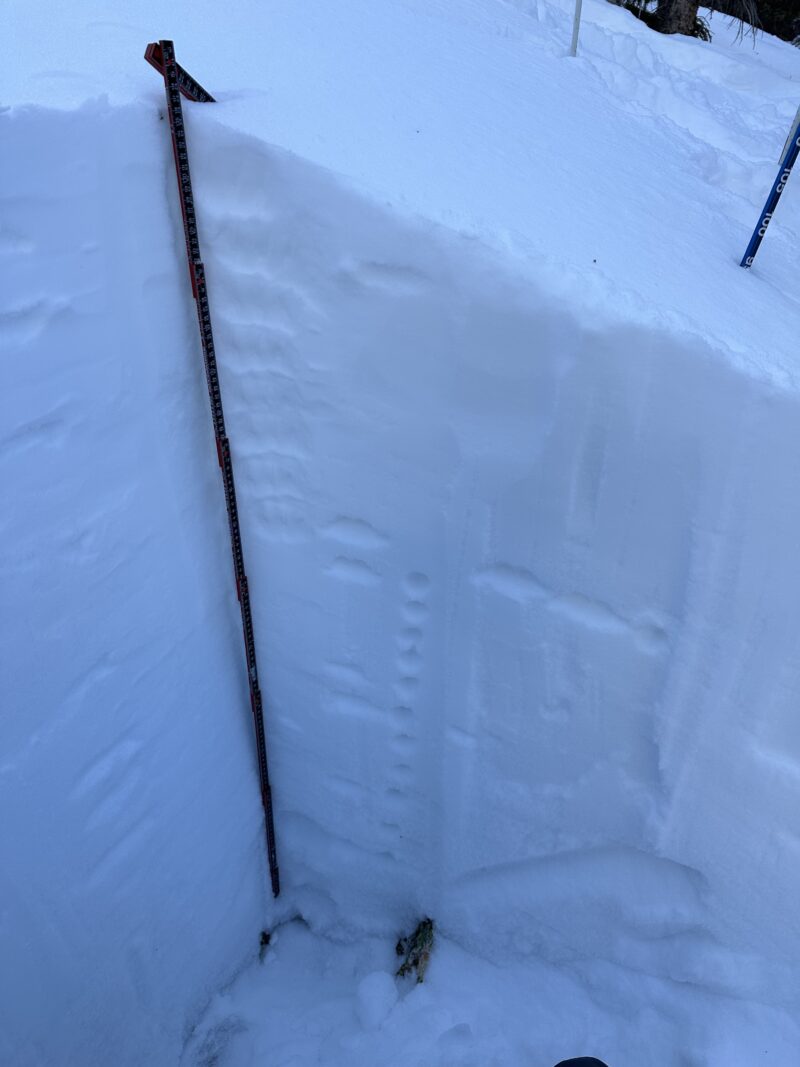 Observed Avalanche Problem #1:
Comments:
Close