Observation Date:
January 29, 2023
Submitted:
February 1, 2023
Zone or Region:
Taos Area
Activity:
Skiing/Snowboarding
Location:
The Pyramid - Fairview Mountain
Did you observe any avalanches?
Yes
Avalanche Type:
Soft Slab
Size:
Size 2: Could bury, injure, or kill a person
Elevation:
Above Treeline
Aspect:
E
Comments:
The east face of the Pyramid (eastern point of Fairview Mountain), viewed from the Williams Lake summer trail. Uppermost crown estimated to be 200ft wide (using CalTopo); based on avg. tree height, avg. depth of snowpack, and considering that it looks like it slid near the ground, depth estimated to be up to 1.5m. Ran full path of the E-face of the Pyramid, depositing debris below the cliffband. Unknown release date.
Photo: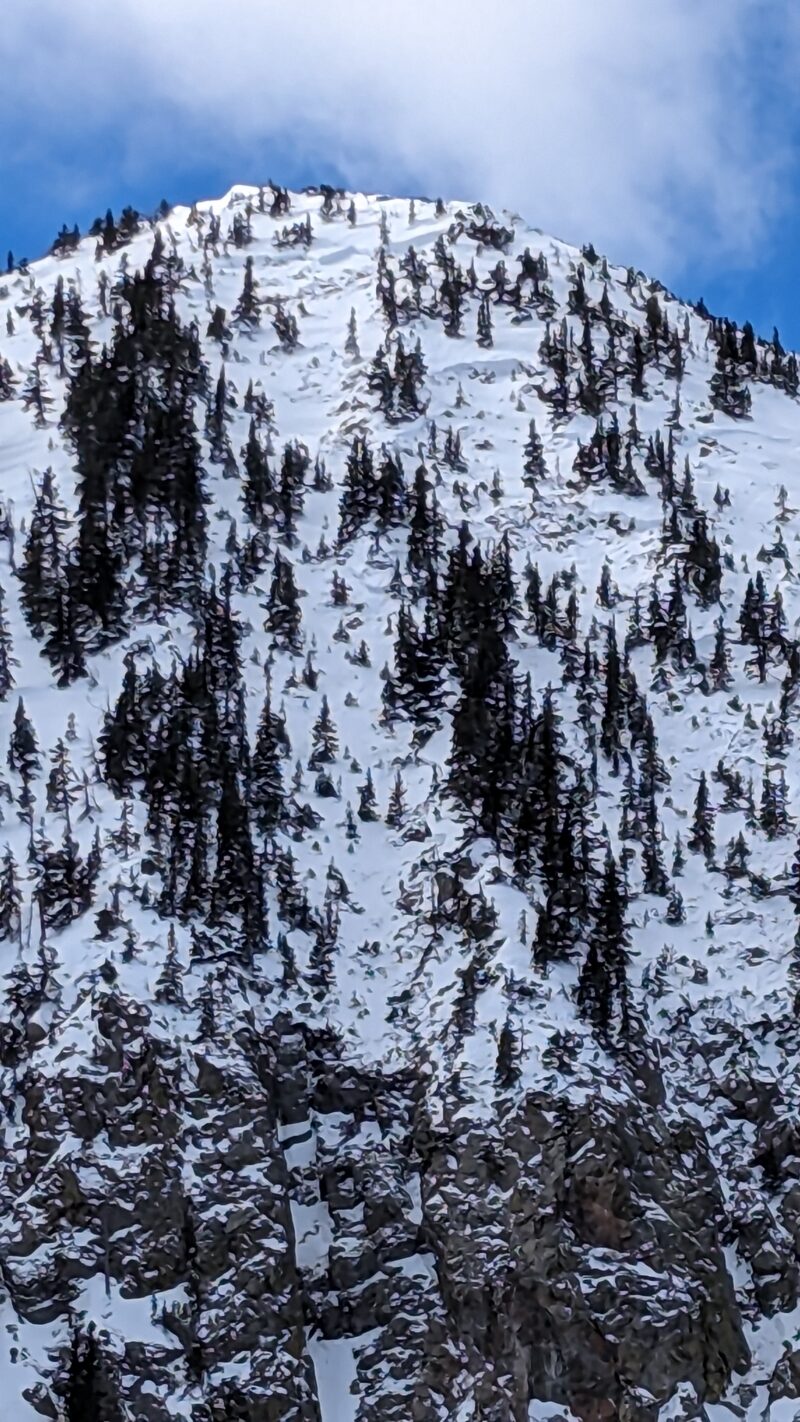 None reported