Close
Observation Date:
January 22, 2023
Submitted:
January 23, 2023
Zone or Region:
Taos Area
Activity:
Skiing/Snowboarding
Location:
Hidden trees and wheeler peak trail

None reported

Pit #1: SW aspect below tree line, 10,900ft elevation, slope 22 degrees, cautions travel around open meadows and concavities, low confidence in snowpack, CT 19 with moderate shear at 45cm/18in. Shovel shear pulled full ECT column to the basal facets.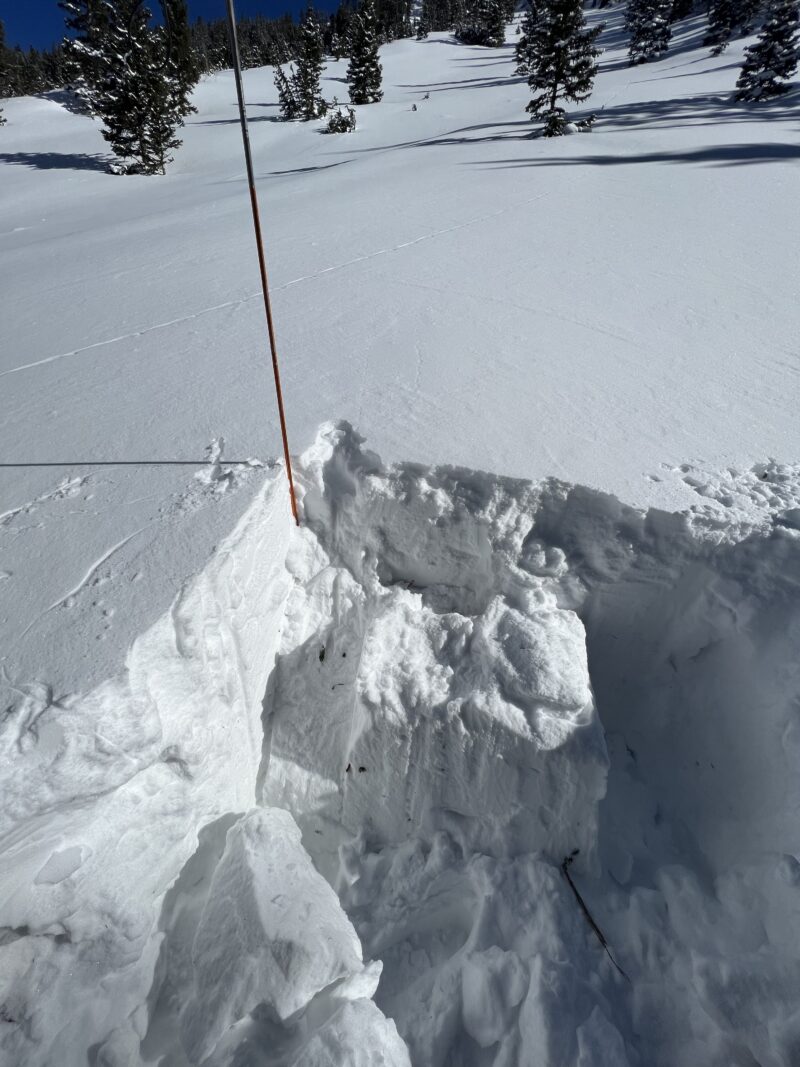 Observed Avalanche Problem #1:
Storm Slab

Comments:
Consistent shearing of shovel shear test at 45cm deep on hidden trees skin track. Easy to trigger with potential to propagate on open slopes.
Observed Avalanche Problem #2:
Persistent Slab

Comments:
At tree line on wheeler peak trail. Shallow snow pack and weak unsupported storm layers from last 2 weeks were unsettled Close