Close
Observation Date:
February 12, 2022
Submitted:
February 13, 2022
Zone or Region:
Taos Area
Activity:
Skiing/Snowboarding
Location:
Bull-of-the-woods
Did you see shooting cracks?
Yes, Isolated
Did you experience collapsing or whumpfing?
Yes, Isolated

Given the significant collapsing we experienced on northerly aspects and the pronounced slab on facet structure, we chose to stick to treed and well supported slopes less than 35 degrees. Southerly aspects had a breakable melt freeze crust caped by 5cms of new snow and made for very poor ski quality.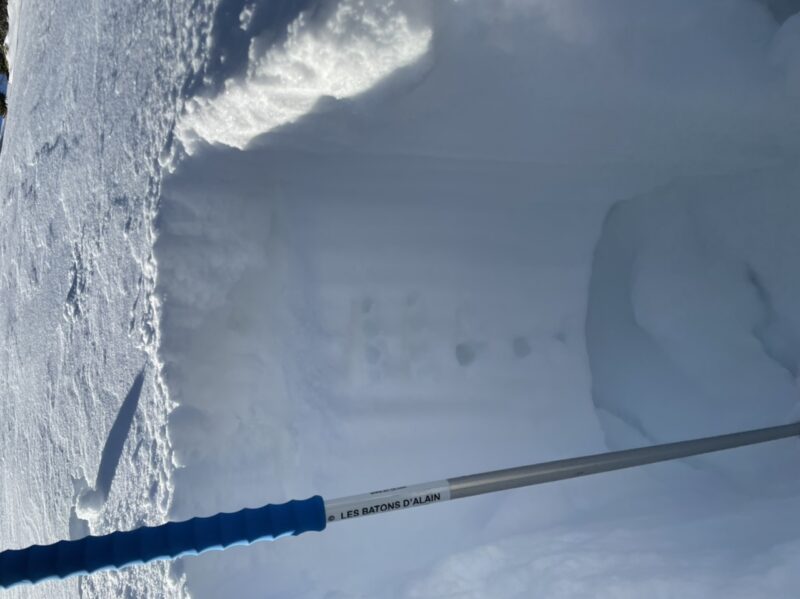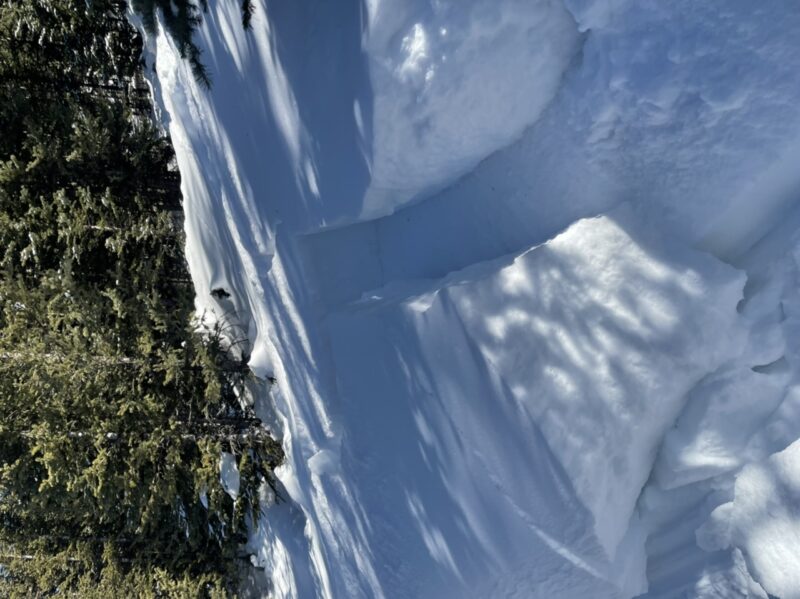 Observed Avalanche Problem #1:
Persistent Slab

Comments:
HS 130-150 cm, Hand sheers on N/NE aspects consistently produced resistant planar results at appx 100cm below treeline. At higher elevations on similar aspects hand sheers were breaking on isolation. All were occurring at the interface between last weeks storm 1F and fist hard facets formed earlier in the season. We experienced numerous collapses on northerly aspects.
Observed Avalanche Problem #2:
Wind Slab

Comments:
Found a few areas of firm wind slab forming on eastern aspects above treeline and leeward aspects around ridge lines below treeline after new snow overnight on 2/12. Significant wind loading was observed at in alpine areas on leeward slopes, carry by strong winds on 2/12, mostly E, NE. Close