Close
Observation Date:
March 24, 2021
Submitted:
March 27, 2021
Zone or Region:
Santa Fe Area
Activity:
Skiing/Snowboarding
Location:
Tesuque Peak
Did you trigger any avalanches?
Yes
Was it intentional?
Yes
Avalanche Type:
Soft Slab
Size:
Size 1: Relatively harmless to people
Elevation:
Near Treeline / Below Treeline
Aspect:
NW
Comments:
Multiple soft wind slabs were triggered on W-NW-N aspects, near and below treeline. Coded: SS -ASc-R2-D1-S, up to 24cm deep. Other storm slabs were triggered on non-wind loaded slopes, near and below treeline: Coded: SS-ASc-R1-D1-I, up to 12cm deep.
Did you see shooting cracks?
Yes, Isolated
Did you experience collapsing or whumpfing?
No

Though they were small in size, the largest wind slab we released were moving plenty of snow to be dangerous in consequential terrain!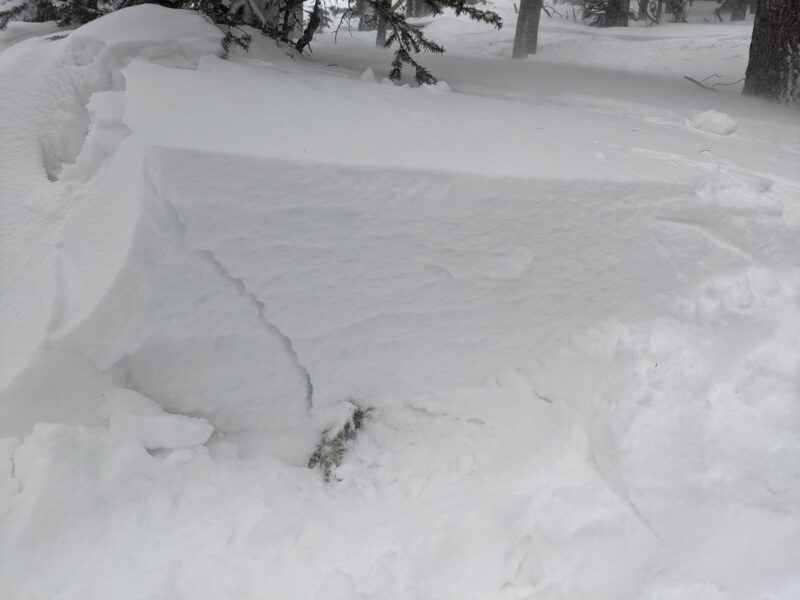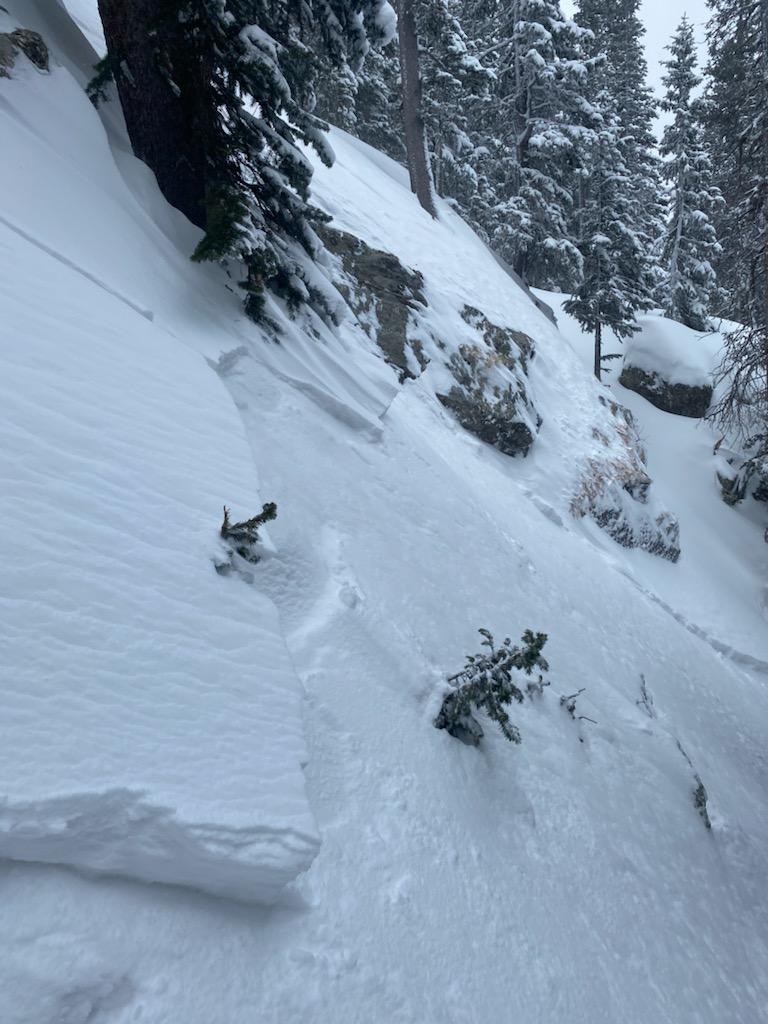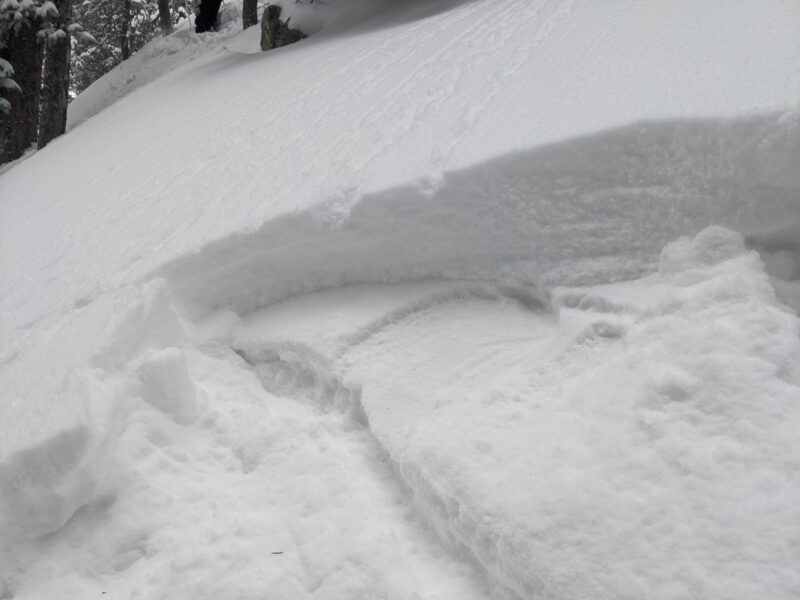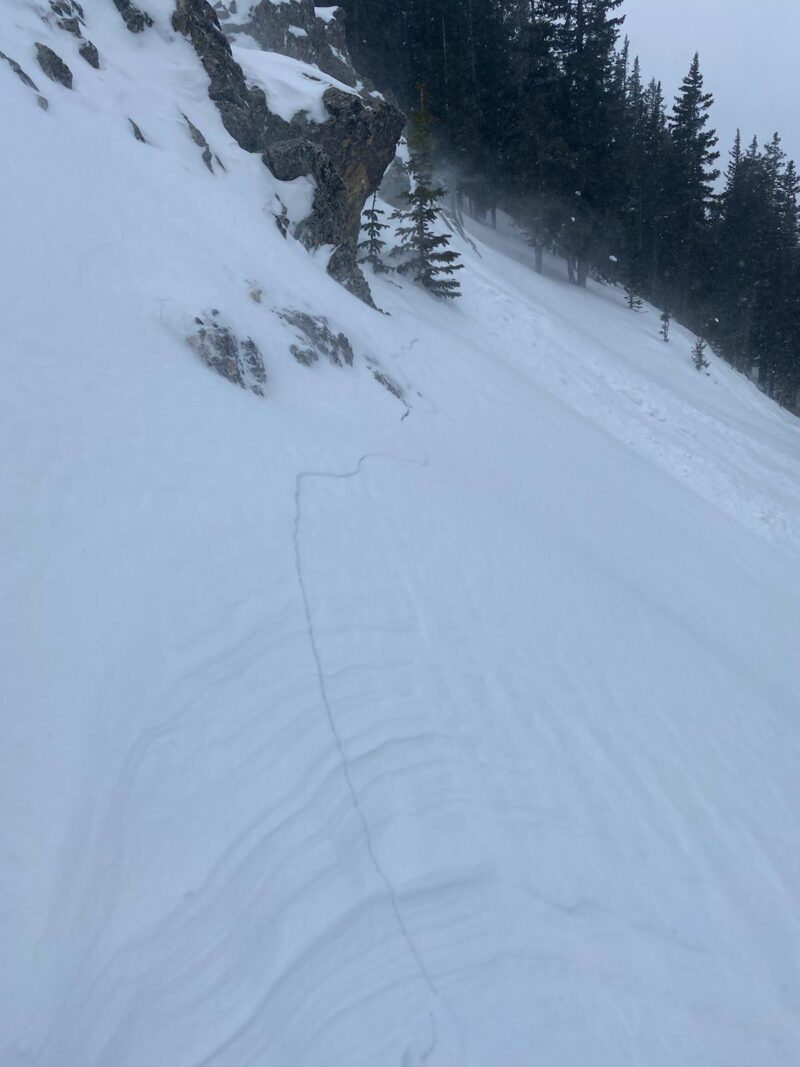 Observed Avalanche Problem #1:
Wind Slab

Comments:
The problem was observed to be specific to W - NW - N slopes, near and below treeline. They were touchy to human triggers, and it was likely that these soft-slabs would release in the range of D1-1.5 (up to 24cm deep.) No naturals were observed.

Strong ENE winds were cross-loading these suspect slopes. The stiffest wind slabs were found near treeline, where snow was able to load within tree-protected areas; many of the more open starting zones were completely stripped due to the strength of the wind.
Observed Avalanche Problem #2:
Storm Slab

Comments:
In areas where we were not finding wind slabs, near and below treeline we observed touchy soft-slabs, releasing at D1 (up to 12cm deep.) On W-SW slopes, these were releasing on top of a decomposing melt-freeze crust. No naturals were observed. Close