Observation Date:
February 6, 2021
Submitted:
February 7, 2021
Zone or Region:
Taos Area
Activity:
Skiing/Snowboarding
Location:
Wheeler peak wilderness, east facing slope, ~12k elevation
Did you observe any avalanches?
Yes
Avalanche Type:
Hard Slab
Size:
Size 2: Could bury, injure, or kill a person
Elevation:
About 12,000 ft
Aspect:
E
Comments:
Did not approach, saw the crown from a ways away (see photo). Looked to have wind loading, and possible sun effects. Probably 3-10ft crown and estimated 100-150ft width. Did not get a good sight of length.
Photo: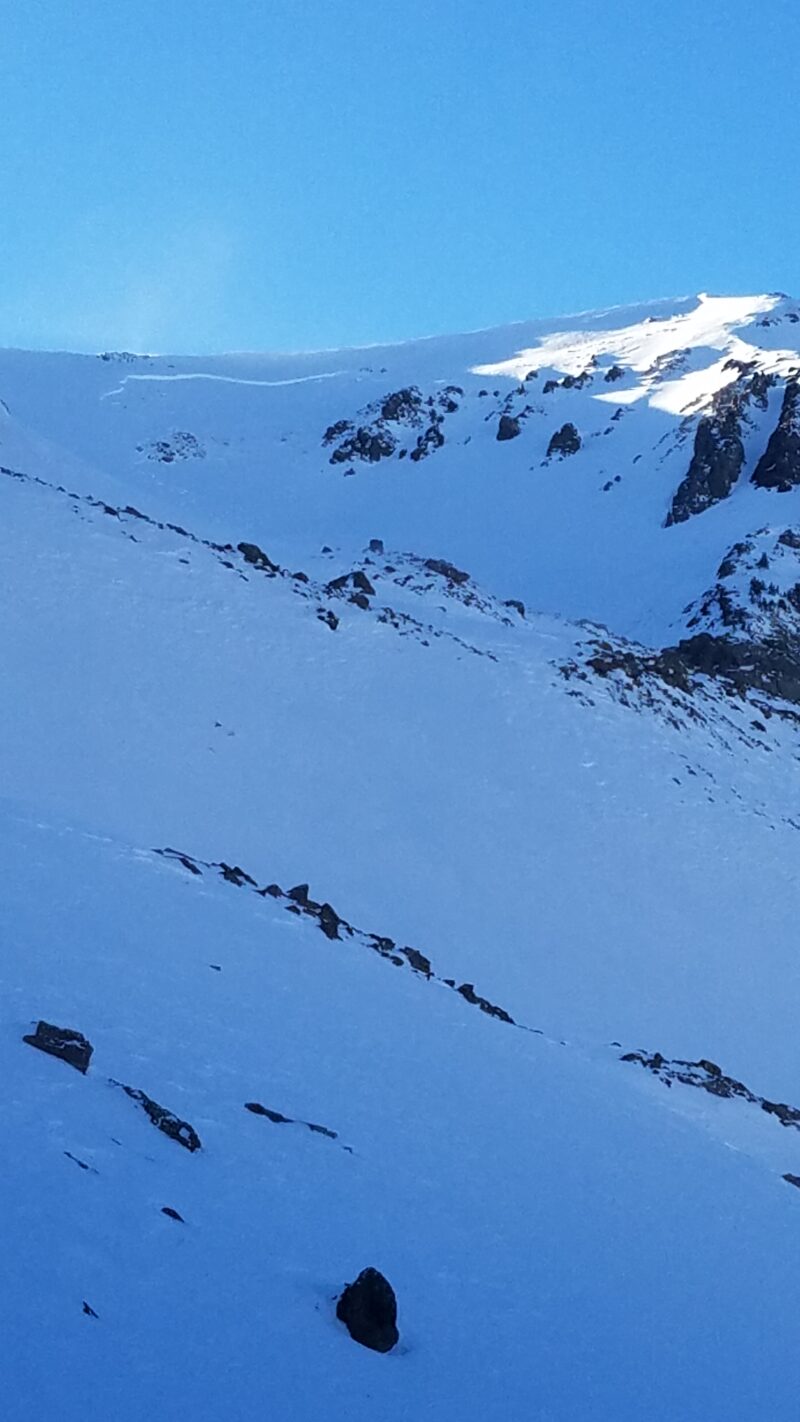 None reported
Observed on the way to ski a north facing above treeline slope, 11.5-12k (i believe on the ridge to lookers right of no name). We dug a rudimentary pit about 4 feet deep at a 35-40ish degree angle and found 2-3 inches of soft snow bonded to a harder layer that went down at least a few feet. A quick extended column test showed that these layers had bonded well together as i couldnt get the column to slide with heavy shoulder strength impacts. My gut reaction is the major difference between the aspect i skied and the aspect with an observed avalanche was wind loading, although sun may have been a factor.