Close
Observation Date:
January 27, 2021
Submitted:
January 31, 2021
Zone or Region:
Santa Fe Area
Activity:
Skiing/Snowboarding
Location:
Tesuque Peak
Did you observe any avalanches?
Yes
Avalanche Type:
Soft Slab
Size:
Size 2: Could bury, injure, or kill a person
Elevation:
12045
Aspect:
E
Comments:
Follow up on obs. of remotely triggered avalanches from 1/26, after snowfall stopped and visibility improved. Both are located approx. 100 yards apart, near treeline on leeward and wind-loaded slopes. Both are small-to-large soft slabs that released at the interface of new and old snow layers, with an average slab depth of approx. 24 inches. Both were unintentionally, remotely-triggered by a skier. Both slides occurred in exposed terrain with the potential to pull a skier or rider into trees, or over cliffs and rocks below. The smaller of the two codes: SS-ASr-R1-D1-I ; the larger of the two codes: SS-ASr-R1-D1.5-I
Did you see shooting cracks?
Yes
Did you experience collapsing or whumpfing?
No

A quick hand-pit was dug to reveal an overall strong-over-weak structure of the snowpack near treeline on an E-facing aspect. The pit was dug adjacent to recent avalanches.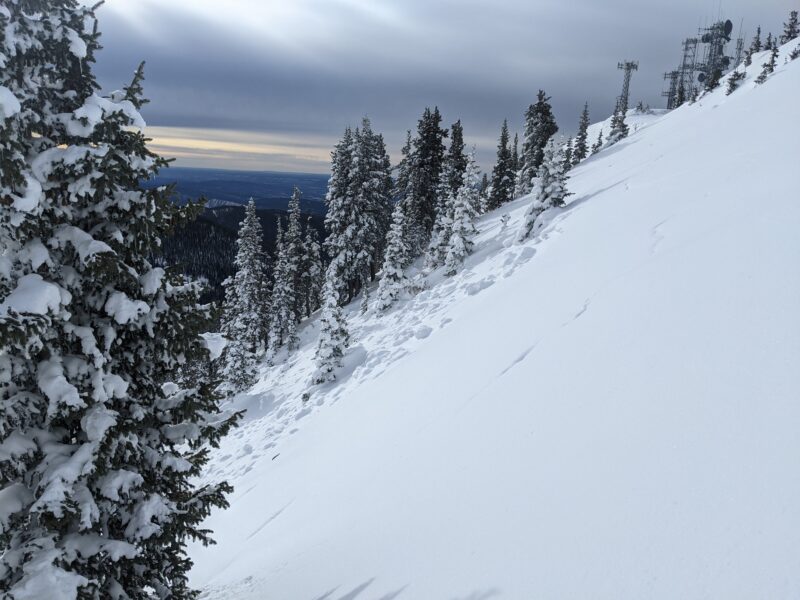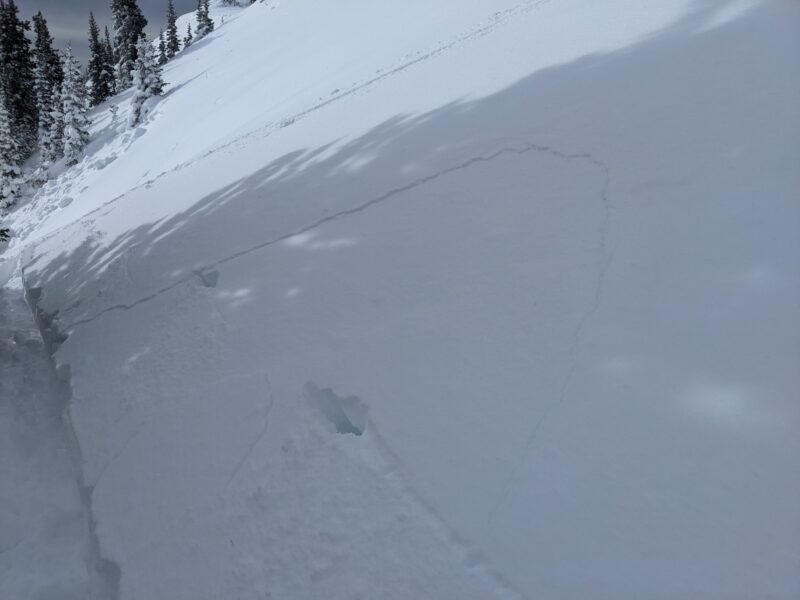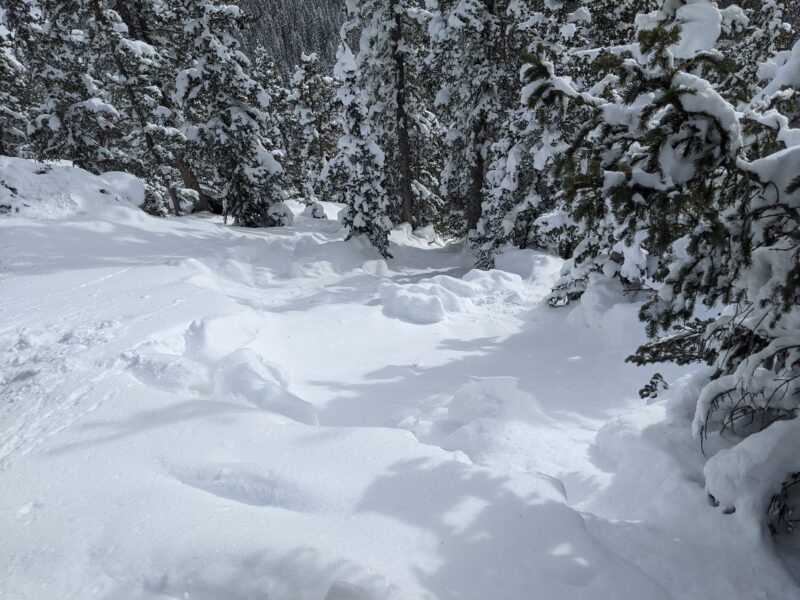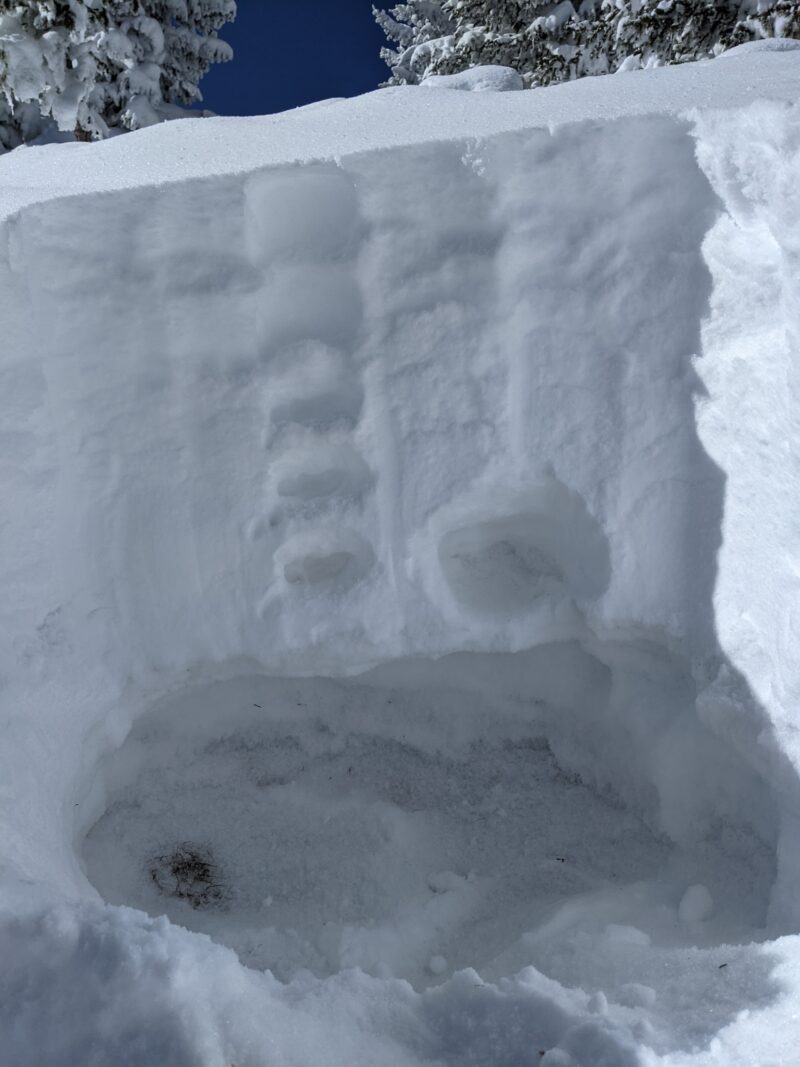 Observed Avalanche Problem #1:
Storm Slab

Comments:
E-facing, near treeline. Small-to-large in size (D1-D2). Likely triggered by a skier/rider at the new/old snow interface, approx. 24in down. High confidence in likelihood thanks to evidence of recent avalanches and cracking, but low confidence in distribution of problem due to lack of observations. Close