Observation Date:
January 22, 2021
Submitted:
January 22, 2021
Zone or Region:
Taos Area
Activity:
Location:
Peace sign
Did you observe any avalanches?
Yes
Avalanche Type:
Soft Slab
Size:
Size 1: Relatively harmless to people
Elevation:
Peacr Sign Choke
Aspect:
W
Comments:
Coming back from our tour today we noted fresh tracks in peace sign with a small size 1 avalanche that looked to start in the choke slid maybe 100ft and stopped before the apron.
Photo: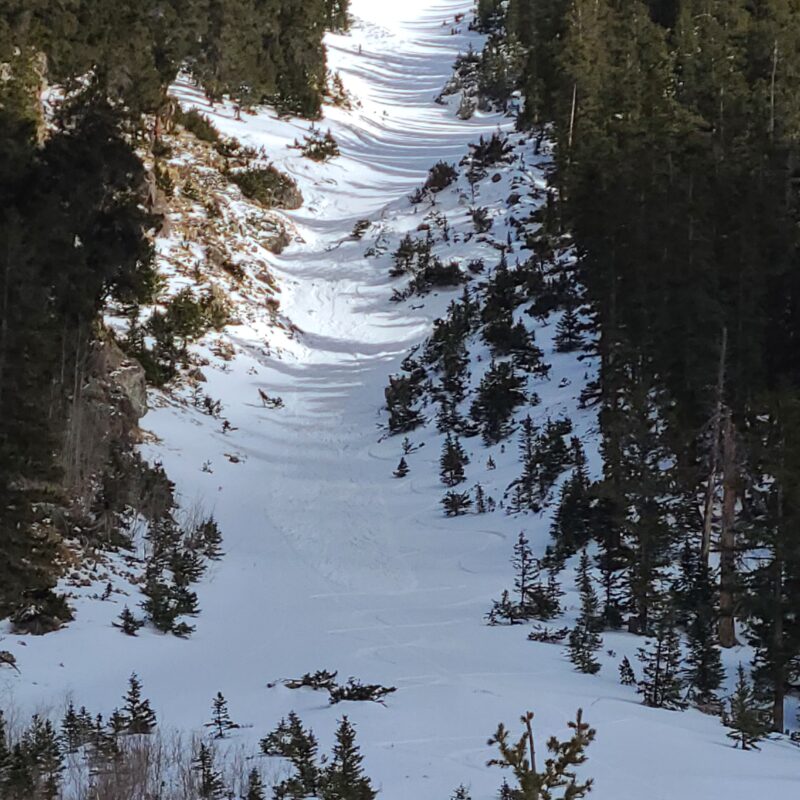 Did you see shooting cracks?
No
Did you experience collapsing or whumpfing?
Yes, Isolated

We didn't see any tracks there on our way up this morning. We passed by there around 1:30 and saw a bunch of tracks on the apron and one set coming through the choke adjacent to the release. Looked really small but a slab definitely released.