Observation Date:
December 29, 2020
Submitted:
December 30, 2020
Zone or Region:
Taos Area
Activity:
Skiing/Snowboarding
Location:
Lower Wildy Bowl
Did you trigger any avalanches?
Yes
Was it intentional?
Yes
Avalanche Type:
Soft Slab
Size:
Size 1: Relatively harmless to people
Elevation:
10,800'
Aspect:
N
Comments:
Small test slopes, isolated mounds and terrain features north through south sides all easy to release
Photo: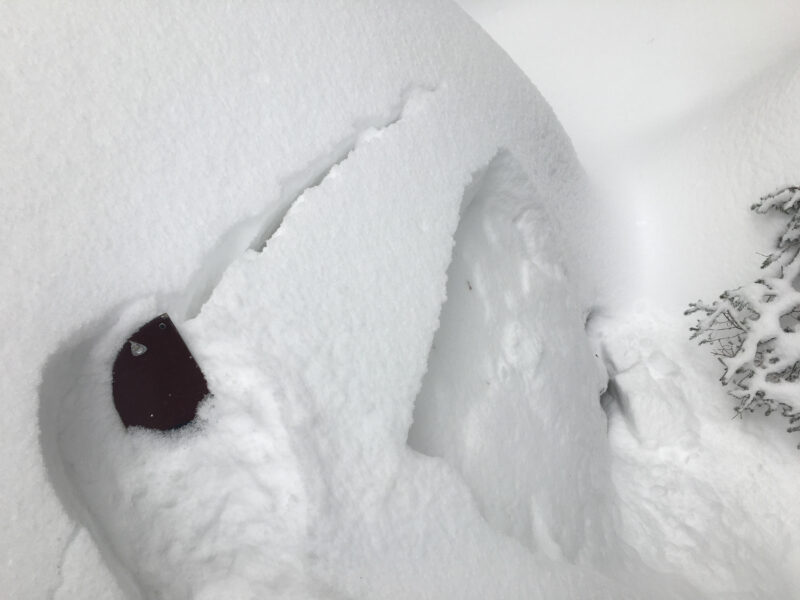 Did you observe any avalanches?
Yes
Avalanche Type:
Soft Slab
Size:
Size 2: Could bury, injure, or kill a person
Elevation:
Near TL
Aspect:
E
Comments:
East side chutes on Kachina
Photo: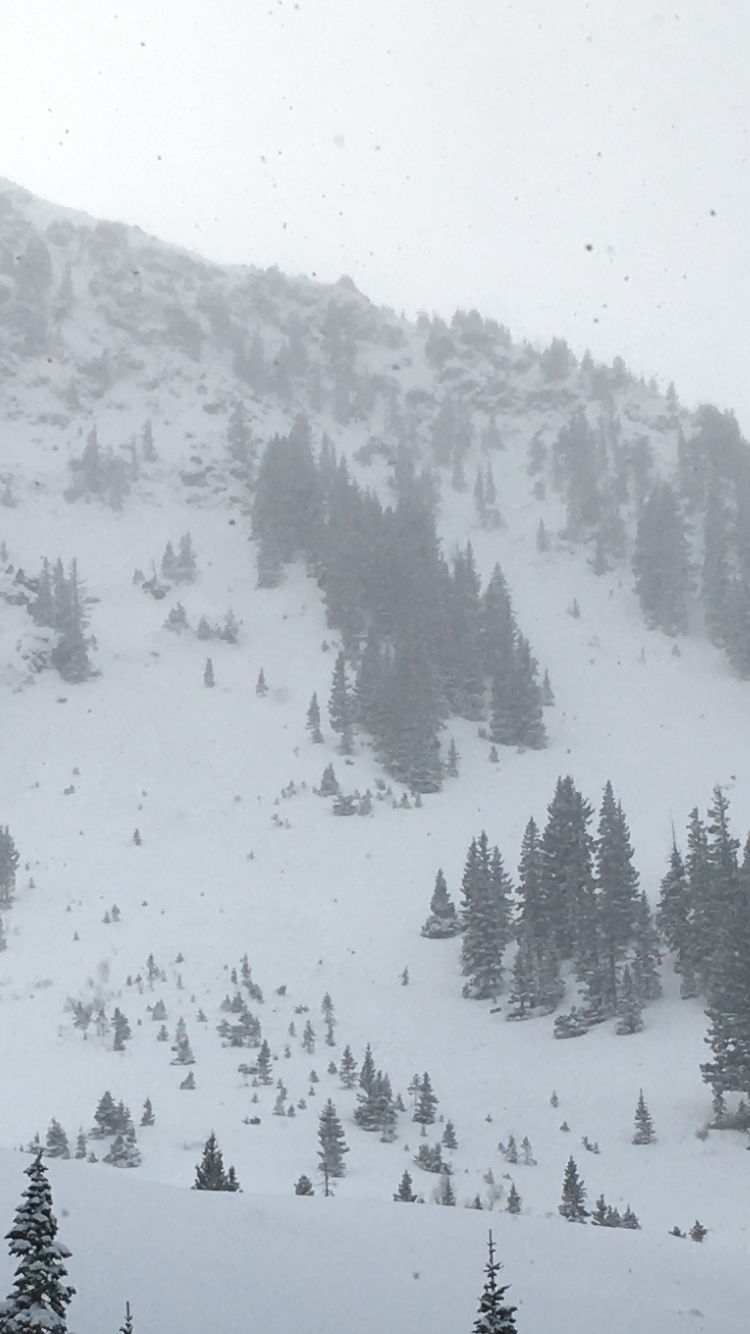 Did you see shooting cracks?
Yes, Isolated
Did you experience collapsing or whumpfing?
Yes, Isolated

Working a pit at 11,880', east aspect, results were somewhat consistent and indicative of conditions described in TAC forecast - 110cm depth, new snow/old interface 35cm down - CT9 RP Q2, CT4 RP Q2, ECTPV at same layer with resistant planar characteristics, prop saw test at this same layer failed at 20cm. Appears to be a "dirty" layer - lots of tree debris from before this storm's snowfall began, didn't see much dust although some areas it was noticeably darker and very well- defined. Also found a reactive layer at 60cm down, stiffer 4f, CT's failing between 14 and 19 taps after removing upper fresh snow SS. Basal depth hoar was noticeable but not overtly reactive even with shovel shears.