Close
Observation Date:
November 29, 2020
Submitted:
November 29, 2020
Zone or Region:
Taos Area
Activity:
Skiing/Snowboarding
Location:
Lake Fork Cirque - S aspect 36.55438, -105.44300
Did you see shooting cracks?
No
Did you experience collapsing or whumpfing?
Yes, Isolated

Toured from WL trailhead up into lake fork cirque, stuck to 35 deg or shallower terrain. Had a bad time skiing down, lots of invisible submerged rocks. Once again seeing the primary instability in the graupel layer at 65cm.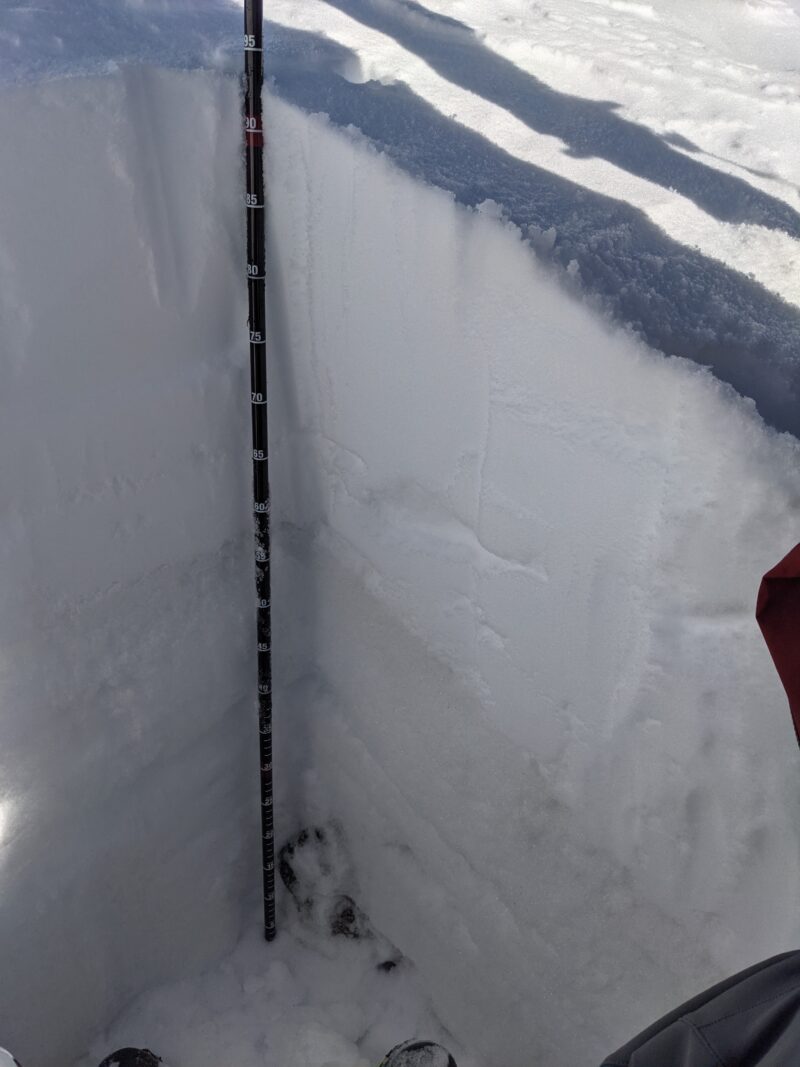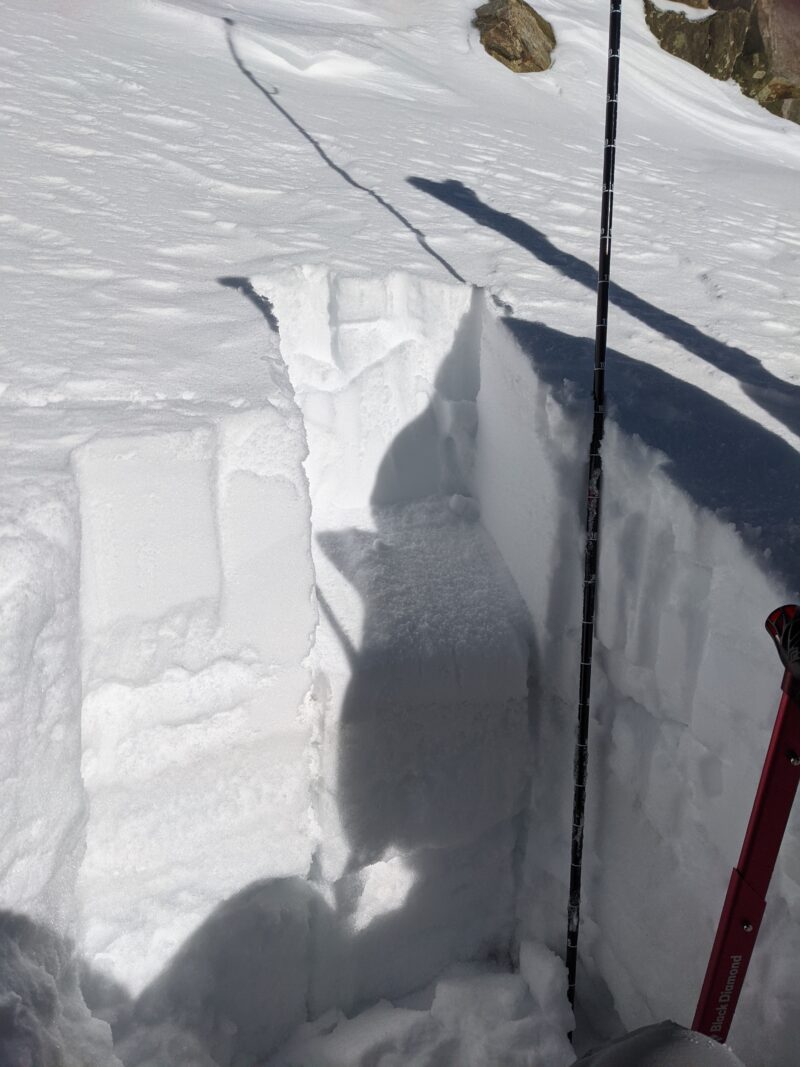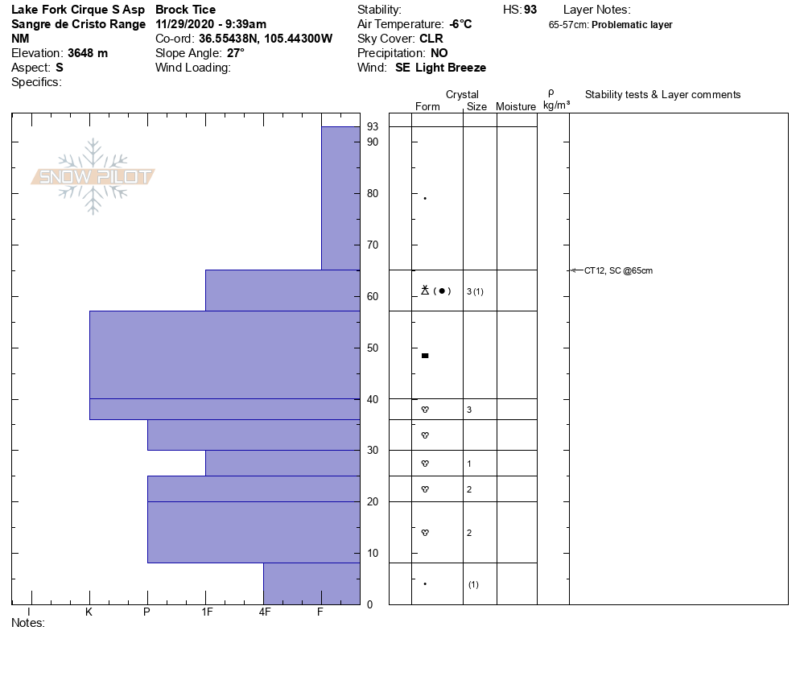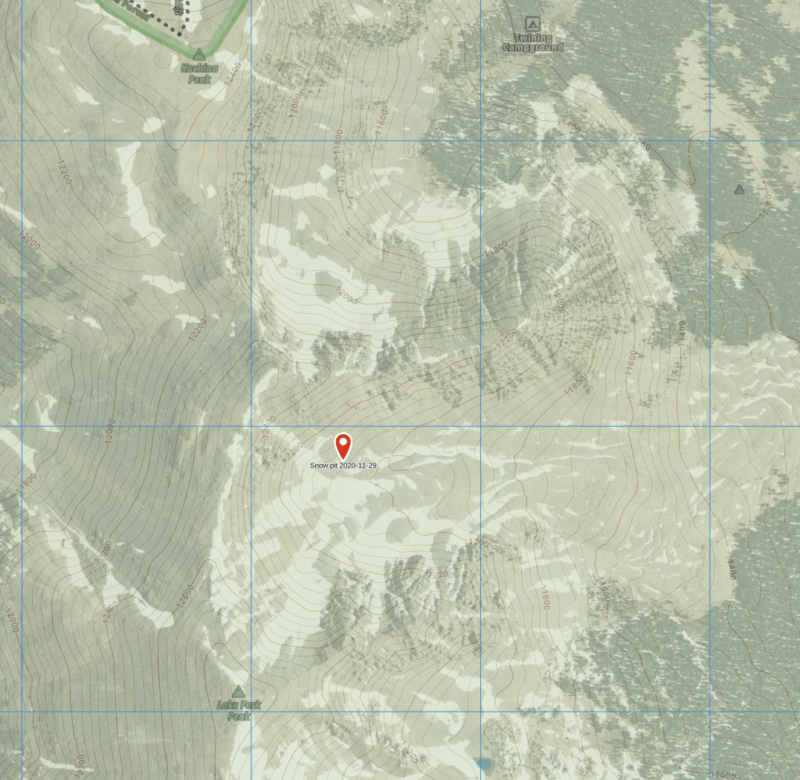 Observed Avalanche Problem #1:
Storm Slab

Comments:
S aspect around 12000 feet, large layer of heavy storm snow over graupel layer. Close