Close
Basic Information
Observation Date:
March 12, 2022
Submitted:
March 12, 2022
Observer:
TAC - Andy
Zone or Region:
Taos Area
Location:
Very Large Natural Persistent Slab Avalanche
Recent Avalanches?
Yes
Cracking?
None Experienced
Collapsing?
None Experienced

A very large natural persistent slab avalanche in the last 24 hours speaks to the consequences of what might happen if you were to trigger a deeper persistent slab avalanche. Many slopes on northerly and east aspects ran naturally during the storm on Thursday but not all. These aspects remain the bulls-eye for where we are seeing avalanche activity but I'm including west and SE aspects out of an abundance of caution. We don't have many skiers in the backcountry right now so it is hard to say how those aspects will react. I'd expect as I'm writing this that I'd be seeing more widespread rollerballs and pinwheels on solar aspects and the threat of loose snow avalanches. Wind slabs seem to be confined to above treeline terrain and pocketed but could produce a smaller avalanche below the leeward sides of ridgelines or in cross-loaded terrain.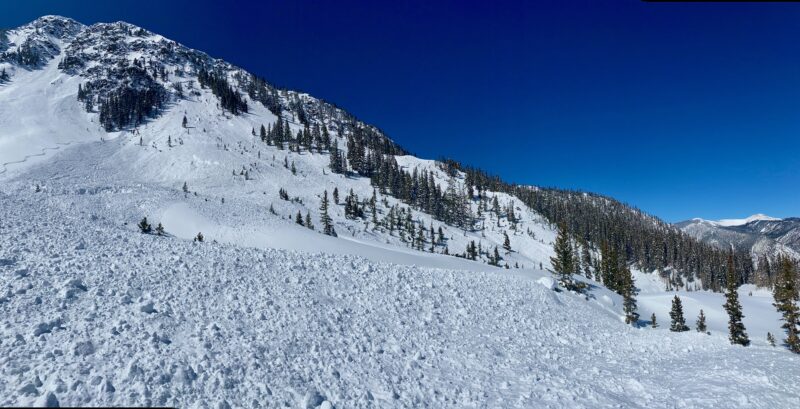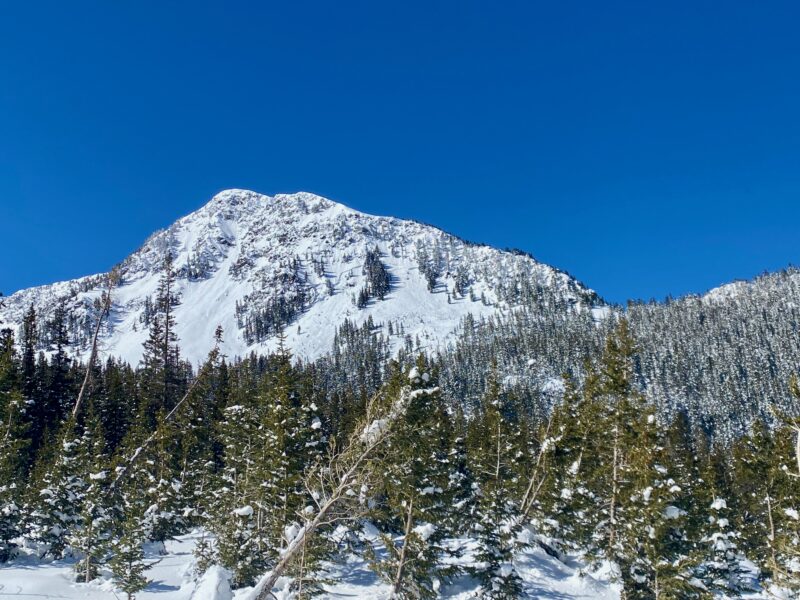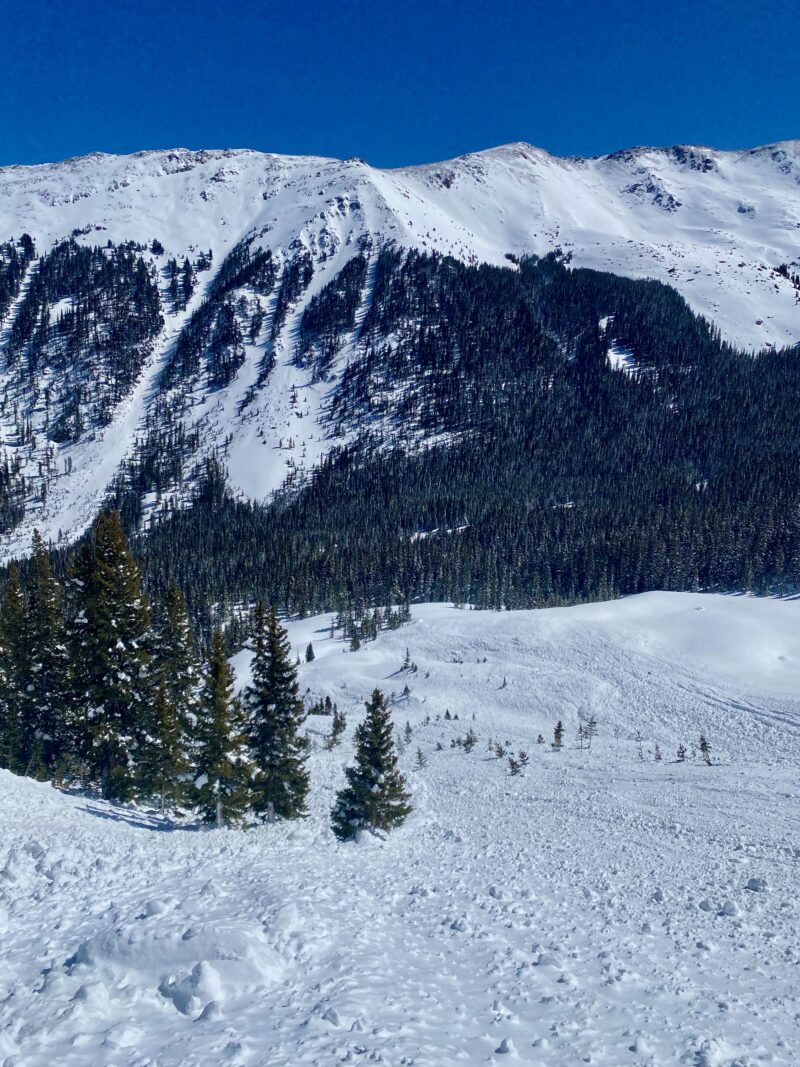 Advanced Information
Cloud Cover:
Clear
Temperature:
22 - 42
Wind:
Calm , NW
Winds were cranking early this morning in the 30 mph range gusting in the 40's on Kachina Peak. From my house, I could see snow being billowing off of the Vallecito Peak but dropped by 9 AM into the single digits. It was a warm day with temperatures climbing into the 20's to 40's at 9000'.
#
Date
Location
Size
Type
Bed Sfc
Depth
Trigger
Photo
1
Past 24 hours
Backside of Kachina Peak
NE 12,100
D3
SS
O-Old Snow
3- 6'
N-Natural
Control work this morning was producing size 1 wind slab avalanches on Kachina Peak this morning.
Just went up to look at this impressive very large natural persistent slab avalanche. Sun and warm temperatures were making the snow moist and I was glopping up by mid-day. The bulls-eye for avalanches continues to remain northerly and east aspects near and above treeline. This very large avalanche shows what the consequences could be if you were to trigger one.

It's not to say you can't go and ski or ride right now, but you have to manage the terrain, think about the consequences, and expect changing conditions. It looked like my buddy John was making good turns just below Wheeler Peak today!
Just went up to investigate the avalanche
Close