Close
Basic Information
Observation Date:
February 27, 2022
Submitted:
February 27, 2022
Observer:
TAC - Andy Bond
Zone or Region:
Taos Area
Location:
Long Canyon
Recent Avalanches?
None Observed
Cracking?
None Experienced
Collapsing?
Isolated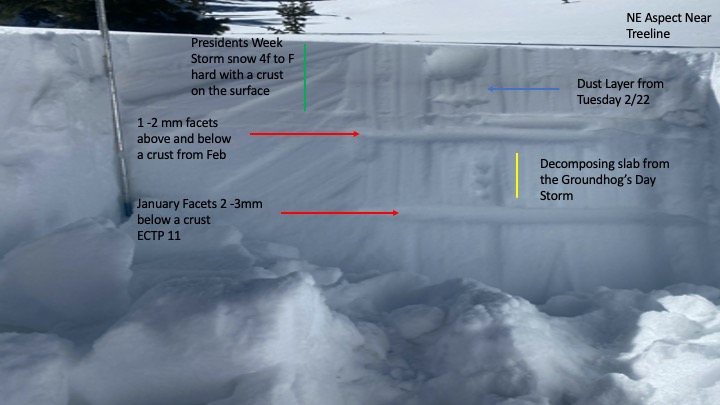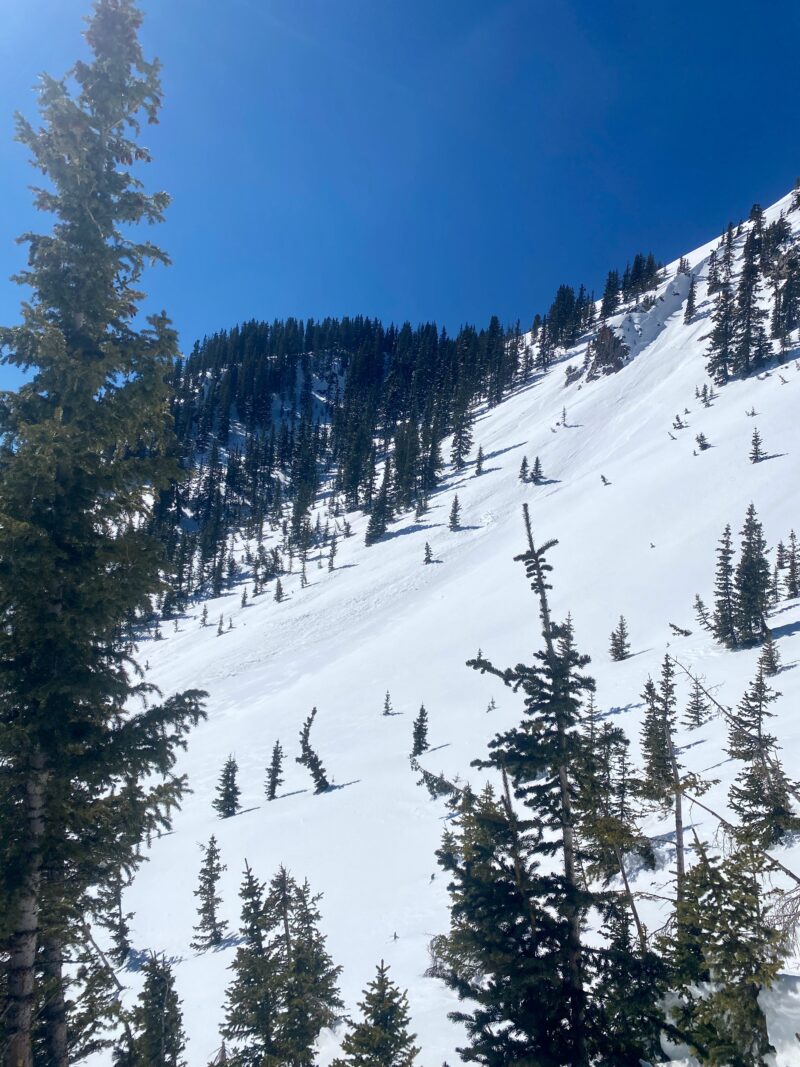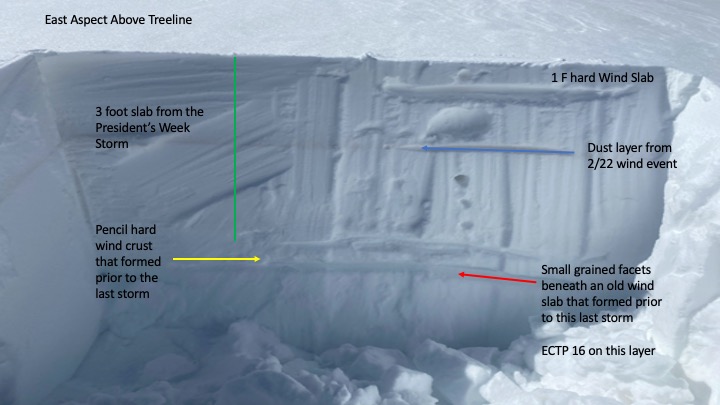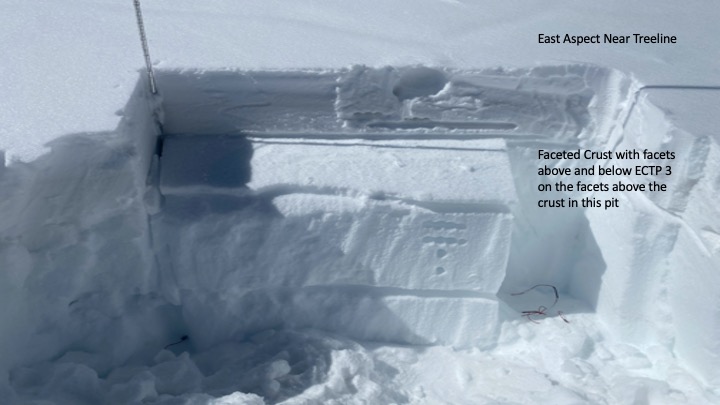 Advanced Information
Cloud Cover:
Clear
Temperature:
28 - 40
Wind:
Light , NW
Beautiful sunny spring-like day with east-facing slopes warming up by mid-morning.
Weak facets are widespread around crusts that are buried beneath varying thicknesses and stiffness of slabs from the recent storm snow. Snow is settling quickly as we've already lost 6" as measured at the Poco Gusto Weather Station. Solar aspects were taking heat throughout the day, and will probably be a precursor to what's coming in the middle of the week with warmer temperatures.

Still getting easy to moderate results in extended column tests on very weak facets, but only isolated collapses/whumpfs in my travels.

Check out the media gallery, I think I showed some of the different varieties of weak layers that exist as well as the different depths of the new snow. Key into the dust layer.
Problem
Location
Distribution
Sensitivity
Size
Persistent Slab

Isolated

Specific

Widespread

Unreactive

Stubborn

Reactive

Touchy

D1

D1.5

D2

D2.5

D3

D3.5

D4

D4.5

D5
Close