Close
Basic Information
Observation Date:
February 12, 2022
Submitted:
February 13, 2022
Observer:
TAC - Andy
Zone or Region:
Taos Area
Location:
Northerly Aspects Above Treeline
Recent Avalanches?
None Observed
Cracking?
None Experienced
Collapsing?
None Experienced
Stability Rating:
Good
Confidence in Rating:
High
Stability Trend:
Steady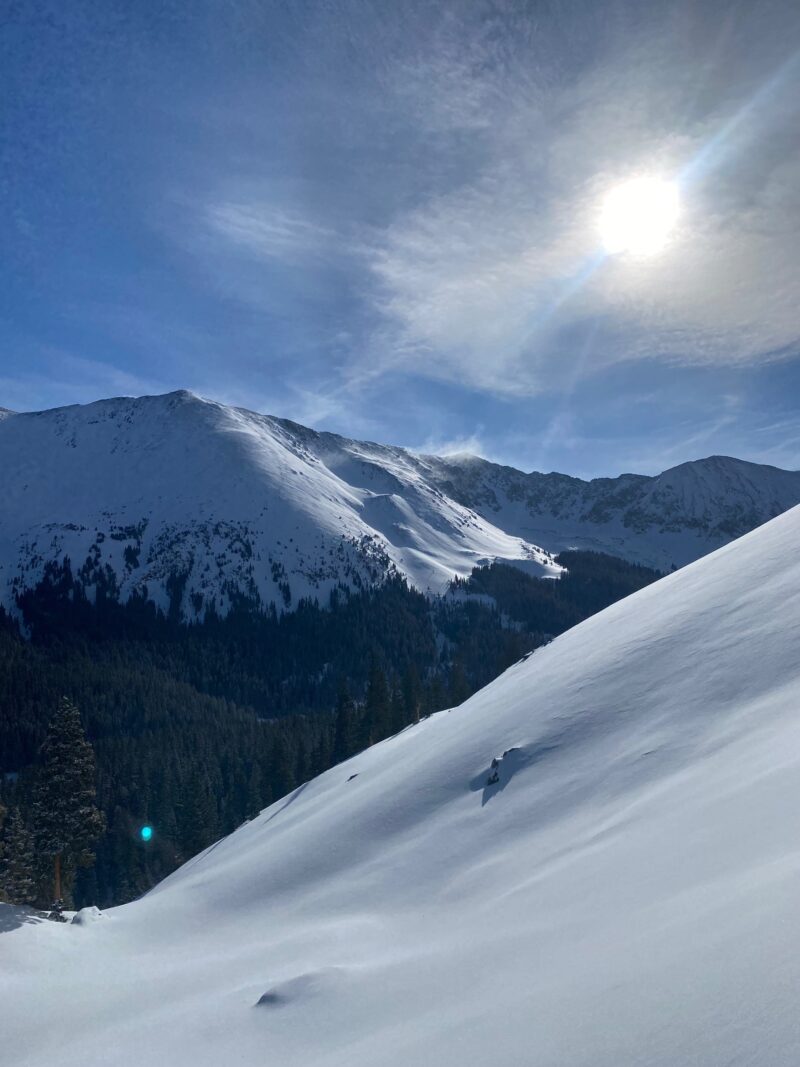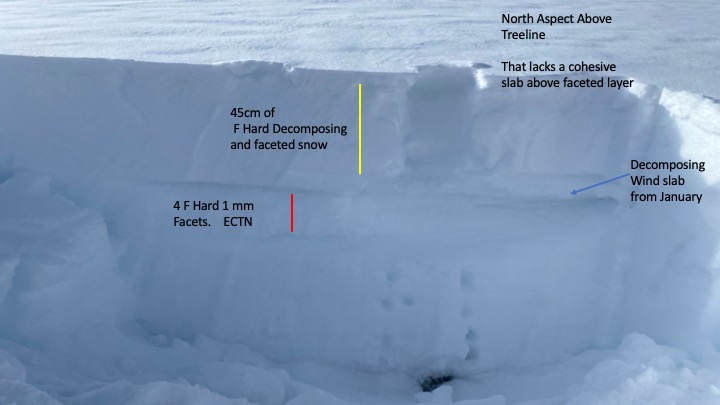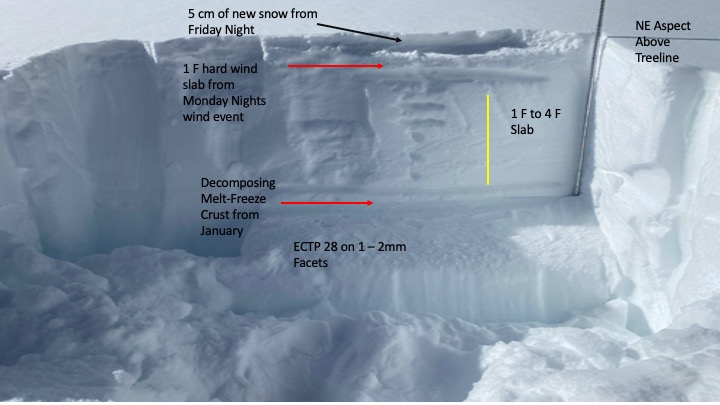 Advanced Information
Cloud Cover:
Mostly Sunny
Temperature:
5 - 25
Wind:
Moderate , NW
Cold start to the morning with NW winds in the single digits and teens gusting in the 20 mph range easily transporting the 1 to 2 inches of snow that fell overnight.
Overall stability is good on most slopes, with north and east aspects above treeline that have been wind-affected having stubborn slabs resting on top of faceted snow that formed during the January high-pressure period. Where we have more of a cohesive stiffer slab, it's taking hard force to get the faceted weak layer to fail and propagate across the column.

On slopes where we are not finding cohesive slabs (decomposing F hard snow) we are not getting any results in long column tests due to a lack of slab. This weak layer may become more reactive with another loading event potentially in the middle of next week.

In the media gallery, you can see the difference between the two.

There is still great skiing and riding conditions with light powder on northerly and east aspects today.
Problem
Location
Distribution
Sensitivity
Size
Persistent Slab

Isolated

Specific

Widespread

Unreactive

Stubborn

Reactive

Touchy

D1

D1.5

D2

D2.5

D3

D3.5

D4

D4.5

D5
Close