Close
Basic Information
Observation Date:
January 7, 2022
Submitted:
January 9, 2022
Observer:
TAC - Andy
Zone or Region:
Taos Area
Location:
Lake Fork
Recent Avalanches?
None Observed
Cracking?
None Experienced
Collapsing?
None Experienced
Stability Rating:
Good
Confidence in Rating:
High
Stability Trend:
Steady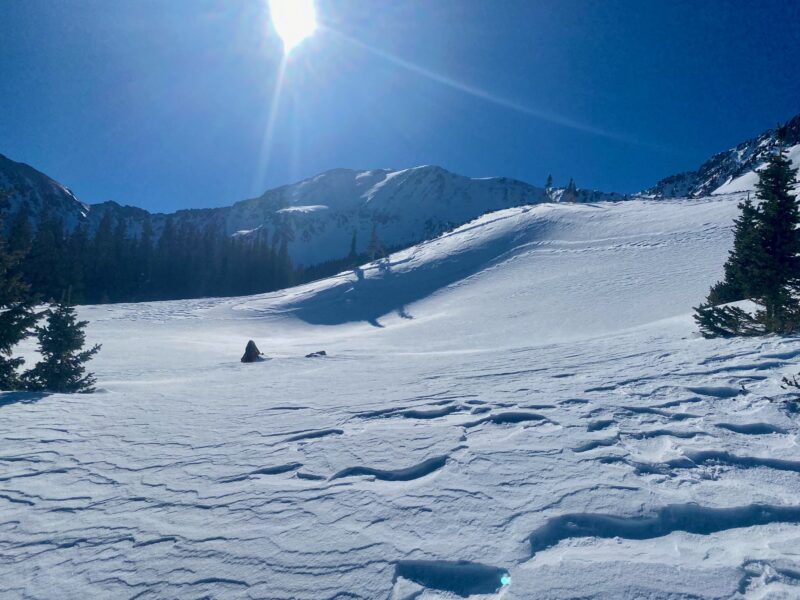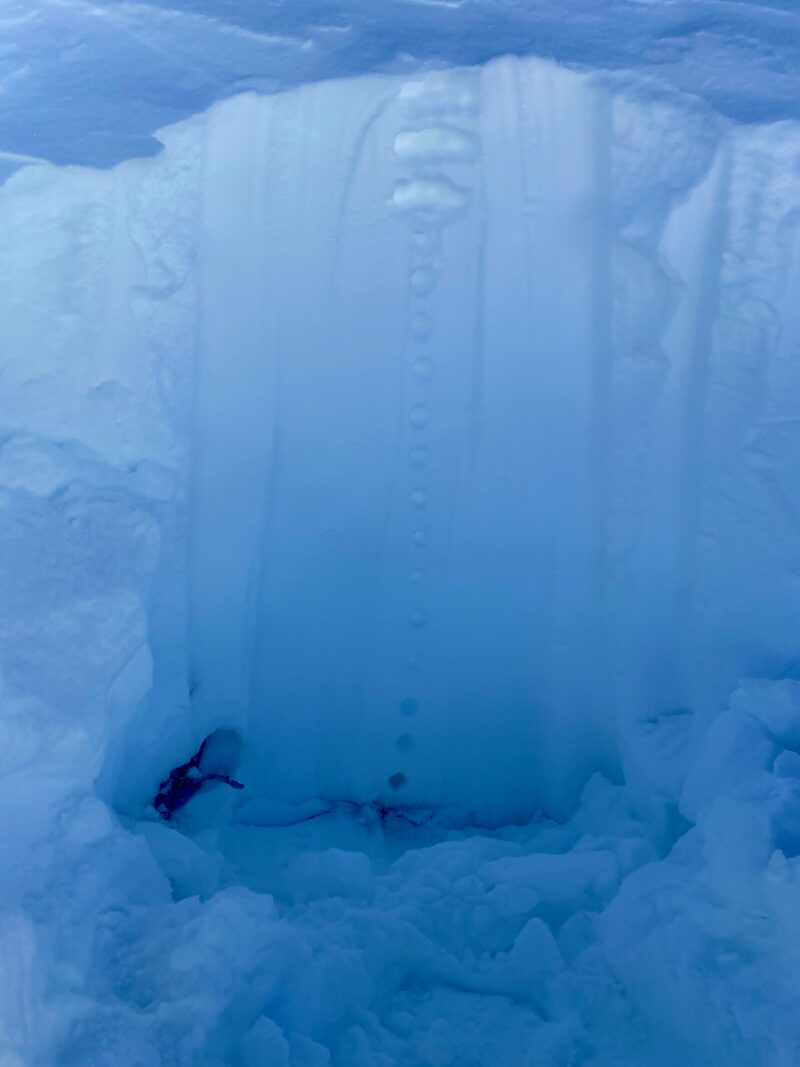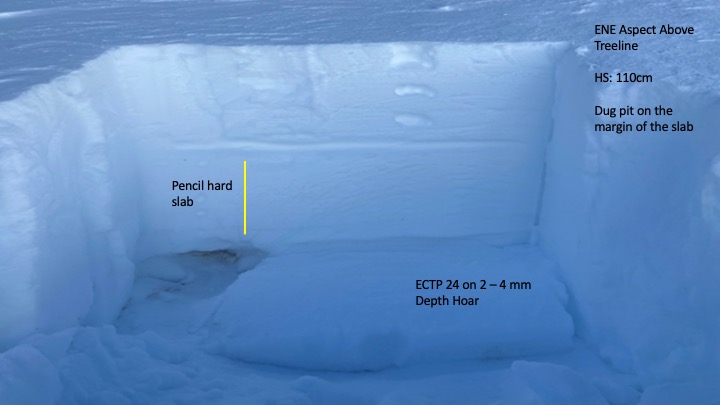 Advanced Information
Cloud Cover:
Clear
Temperature:
25 - 35
Wind:
Moderate , W
Beautiful sunny warm day that felt more like April than the beginning of January. Winds were calm below treeline with west winds in the 20 mph range at higher elevations. Really not much snow available for transport.
Moderate to strong winds over the last several days have stripped and eroded many slopes and produced a stiffening surface from supportable slabs, to breakable wind crusts and soft strips of sastrugi.

Overall snowpack depths range greatly across slopes, with some slopes having over 200cm of snow and others less than 150cm. Dug a pit in a shallow NE aspect above treeline where you'd be more likely to impact faceted snow on the ground. It took hard force (over 20 taps) to get this weak layer to fail. Digging a pit on a west aspect to show that the facet/depth hoar layer is not on these aspects as snow from the Holdiay week storms fell on bare ground.

Warm temperatures today were producing a wetting of the surface on solar aspects that were directly in the sun. Pinwheels and rollerballs were observed on south and west aspects.
Riding conditions are highly variable right now, but felt good pushing into more terrain today.
Close