Close
Basic Information
Observation Date:
January 2, 2022
Submitted:
January 2, 2022
Observer:
TAC - Andy Bond
Zone or Region:
Taos Area
Location:
Recent Naturals
Recent Avalanches?
Yes
Cracking?
Isolated
Collapsing?
None Experienced

Recent natural avalanches during the storm and explosive triggered avalanches today is all you need to know that the snowpack needs time to adjust to this latest round of heavy snow.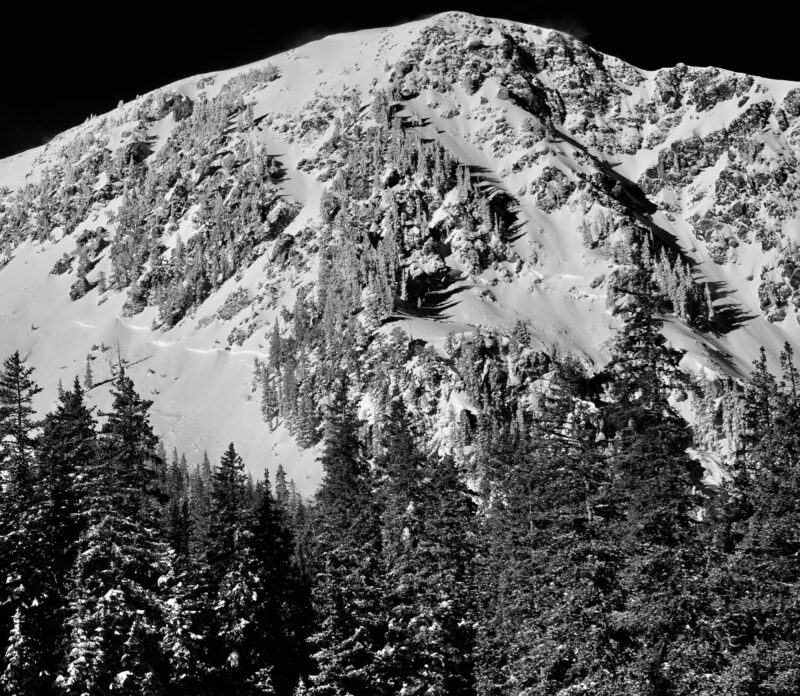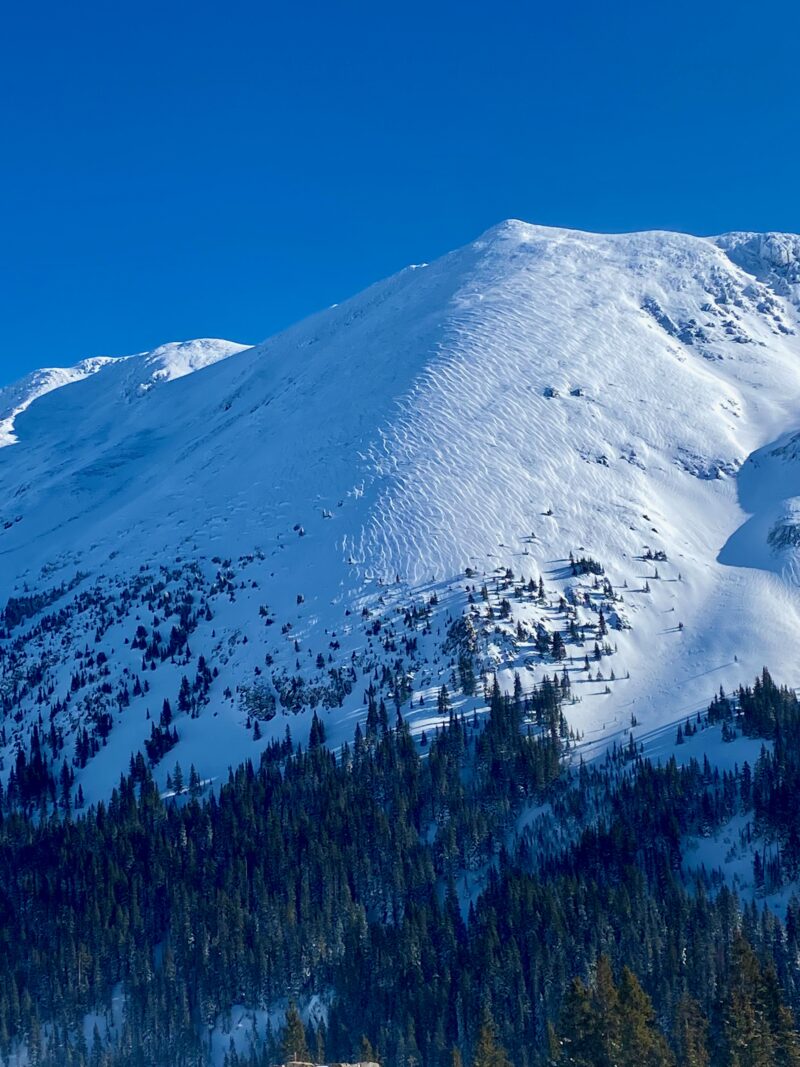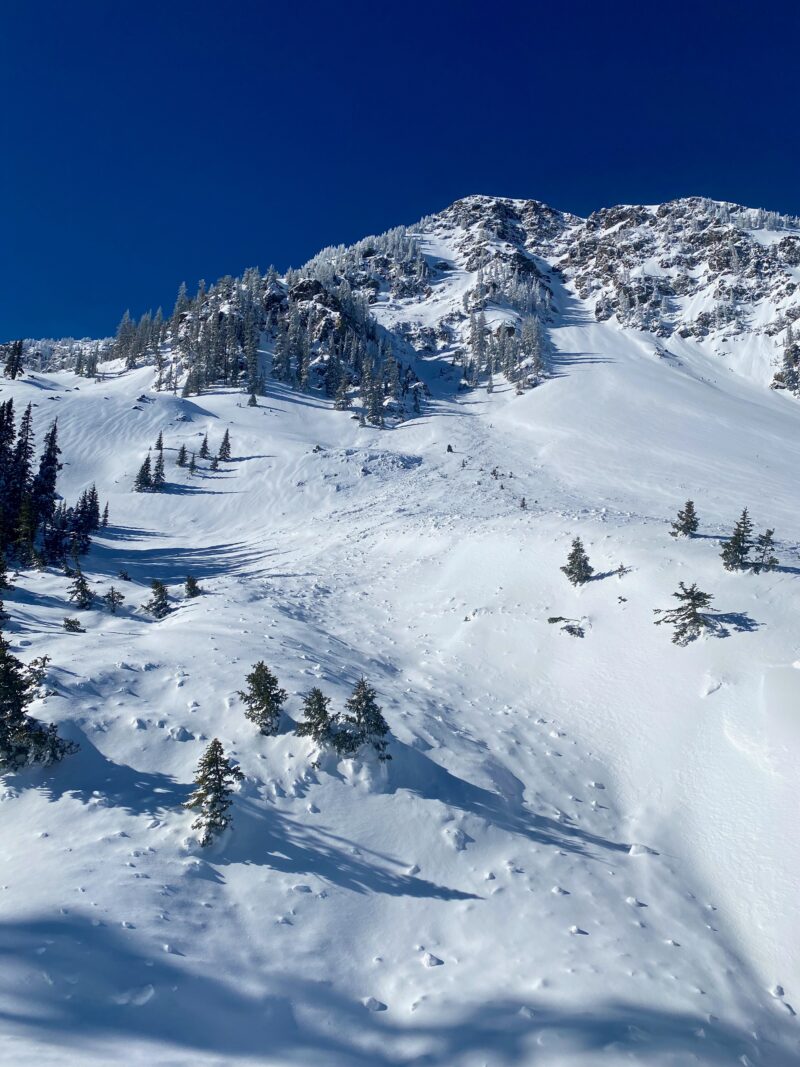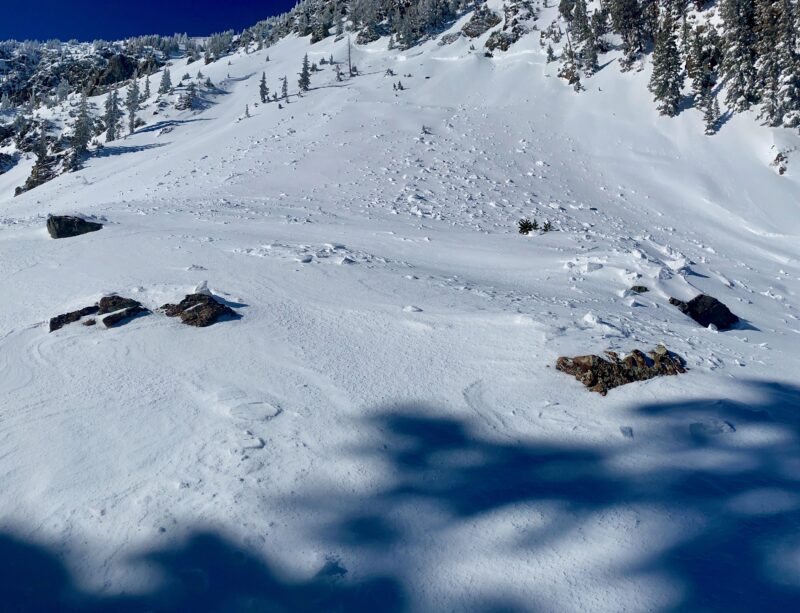 Advanced Information
Cloud Cover:
Clear
Temperature:
0 - 15
Wind:
Light , NW
The low-density snow was easily being transported by the light NW winds early this morning, but outside of the highest ridgelines, there was no blowing snow. Lots of snow is available for transport. Temps were frigid this morning and warmed up quickly when in the sun.
#
Date
Location
Size
Type
Bed Sfc
Depth
Trigger
Photo
1
Past 48 hours
Kachina Peak
NE
D2
SS
O-Old Snow
N-Natural

1
Past 48 hours
Kachina Peak
E
D1.5
SS
O-Old Snow
N-Natural
It appears many slopes avalanched with persistent slab avalanches focused on northerly and east aspects. Storm slab avalanches could be observed on other aspects. Crowns and debris were hard to identify on a lot of slopes and most likely ran sometime earlier in the morning on Friday with fresh snow covering debris and crowns.

I hope to have some good photos of an impressive slide on the North Face of Vallecito later
Graupel could be found on the surface as well as buried 10cm beneath the surface. Although cold, our strong southern sun was starting to warm the surface. If I was out later, I'd expect to see some loose snow avalanches on solar aspects in steep terrain around rocks. Didn't dig any pits, just went for a walk
Problem
Location
Distribution
Sensitivity
Size
Persistent Slab

Isolated

Specific

Widespread

Unreactive

Stubborn

Reactive

Touchy

D1

D1.5

D2

D2.5

D3

D3.5

D4

D4.5

D5

Storm Slab

Unknown

Unreactive

Stubborn

Reactive

Touchy

D1

D1.5

D2

D2.5

D3

D3.5

D4

D4.5

D5
Really good powder skiing right now!
Close