Close
Basic Information
Observation Date:
February 12, 2021
Submitted:
February 12, 2021
Observer:
TAC - Andy Bond
Zone or Region:
Taos Area
Location:
Sin Nombre Peak
Recent Avalanches?
None Observed
Cracking?
None Experienced
Collapsing?
None Experienced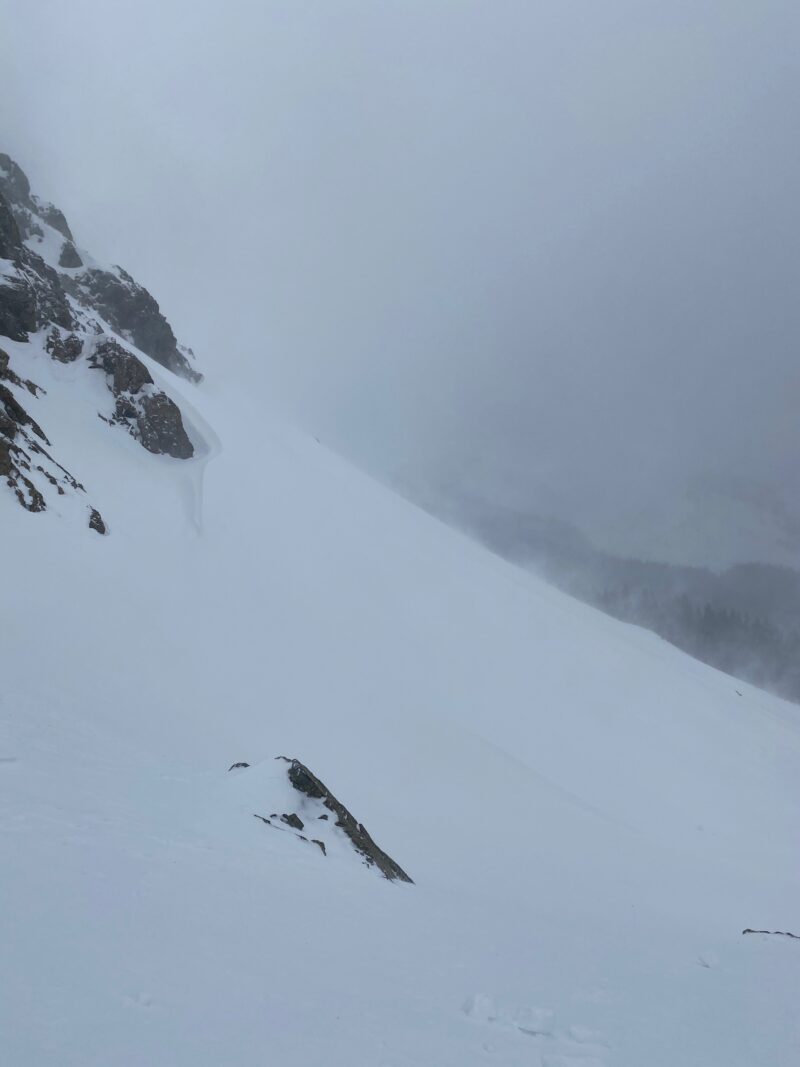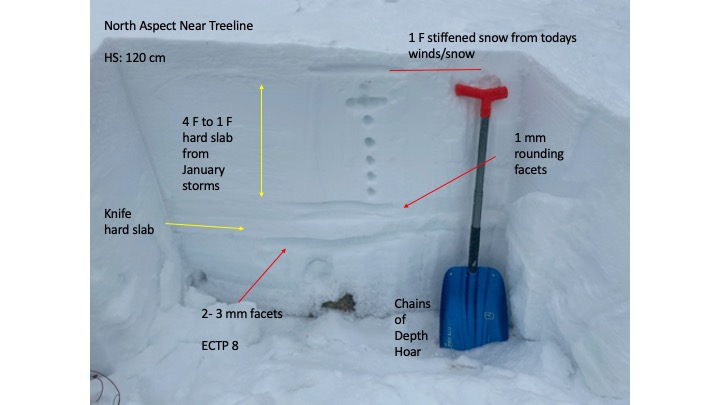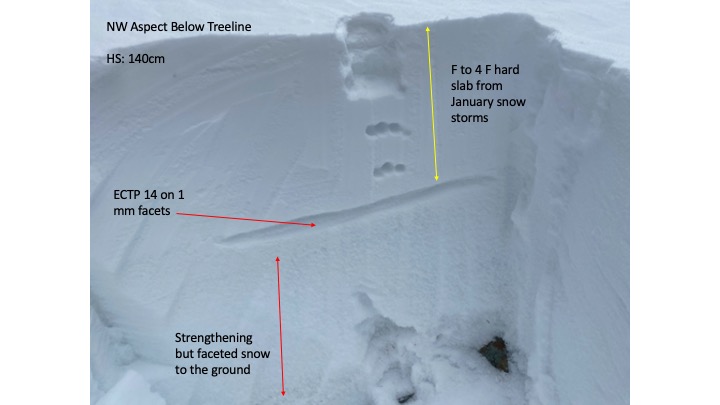 Advanced Information
Cloud Cover:
Mostly Cloudy
Temperature:
16 - 28
Wind:
Strong , SW
A couple inches of snow fell this morning starting at 8 AM. Snow tappered off after a couple of hours but the SW winds were in the 20 to 30's gusting in the 40's at higher elevations. There was snow being transported with this swirly gusty wind.
Went up Sin Nombre Peak to check out what was going on. Swirling winds were gusty and easily transporting the little bit of new snow that fell this morning. Did observe some shallow wind drifted pillows but they were not reactive during mid-day in stability tests as well as on skis.

Continue to find variable snowpack depths with shallower snowpacks typically below and near treeline. Faceted layers in these shallow snowpacks have been slower to heal and are still reactive with easy to moderate force in extended column tests. I was able to probe across slopes above treeline on terrain that has not avalanched this year. I was finding snowpack depths well over 2 meters that you could feel the facets down below close to the ground. It would most likely take hitting a shallower spot to potentially trigger an avalanche on these deeper faceted layers.
Close