Close
Basic Information
Observation Date:
February 4, 2021
Submitted:
February 4, 2021
Observer:
TAC - Andy Bond
Zone or Region:
Taos Area
Location:
Bull of the Woods to Lost Lake
Recent Avalanches?
Yes
Cracking?
Isolated
Collapsing?
Isolated
Stability Rating:
Fair
Confidence in Rating:
Moderate
Stability Trend:
Steady

Hard to fully trust the snowpack we currently have. It's becoming more difficult to trigger an avalanche but if you do, the consequences would be extremely high as there is a good chance that it would be a large unsurvivable slide that could take with it the entire season's snowpack.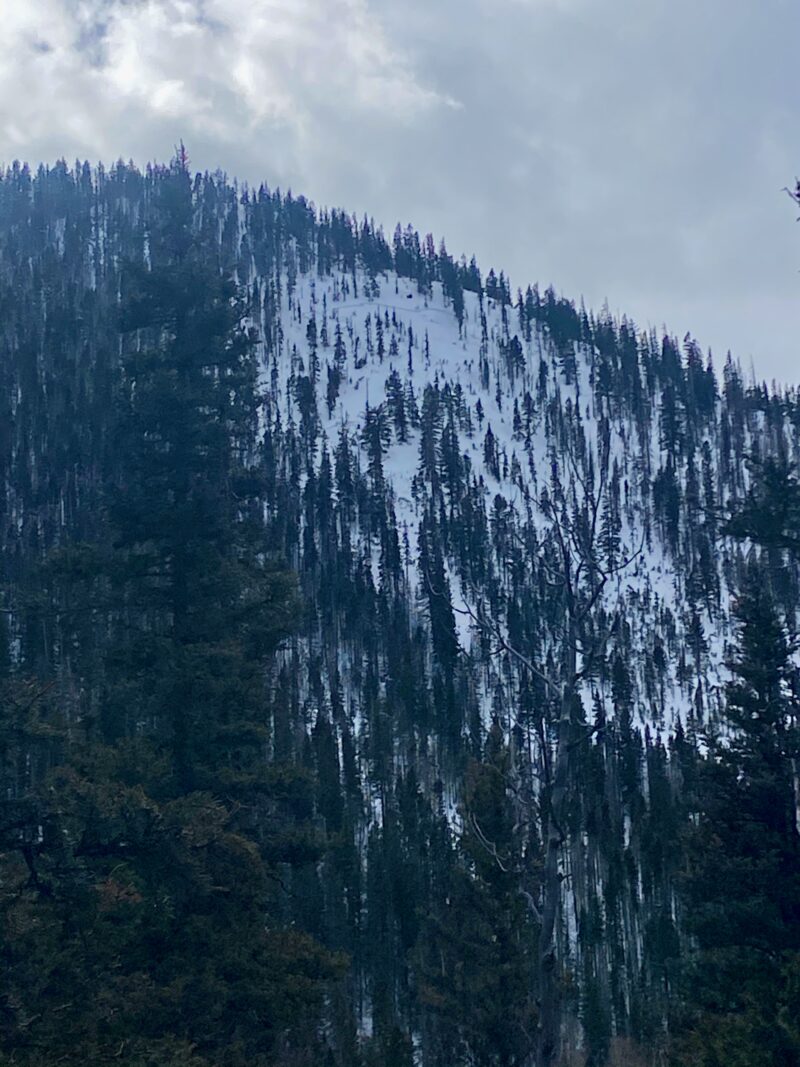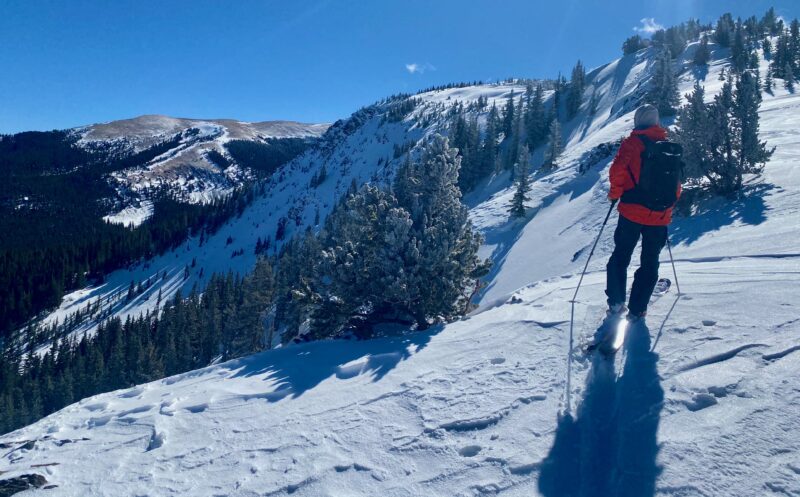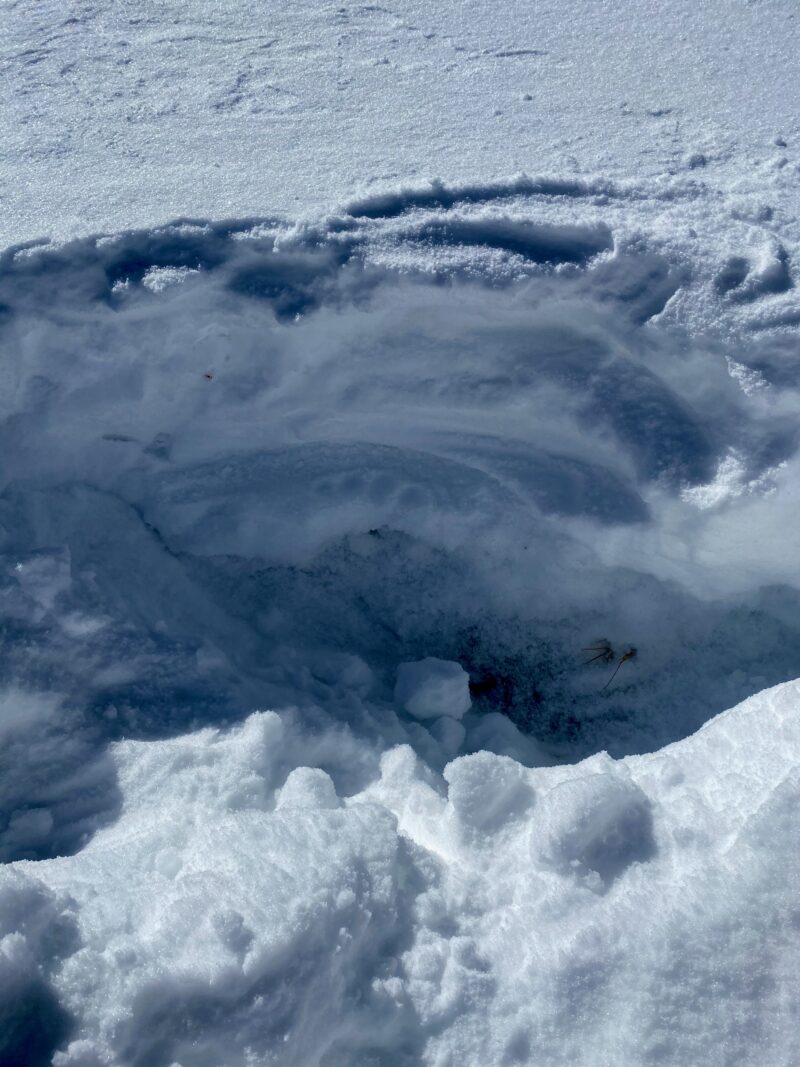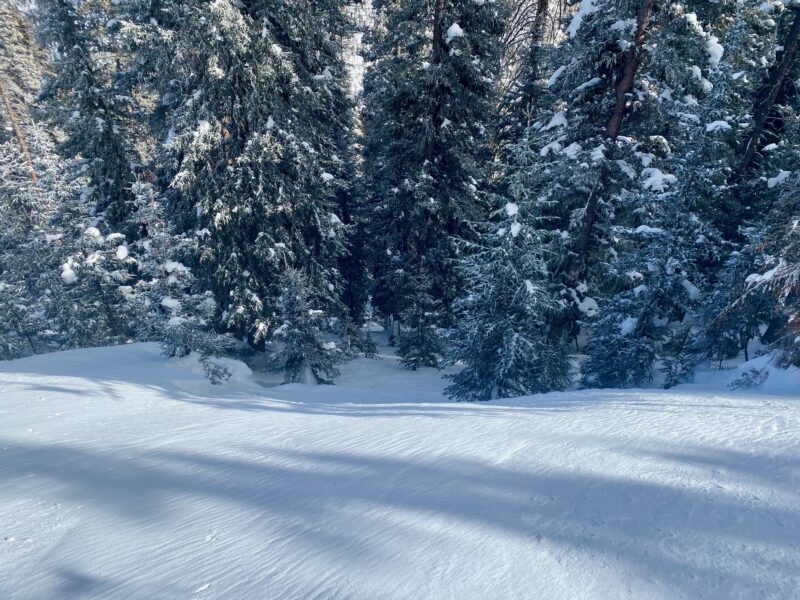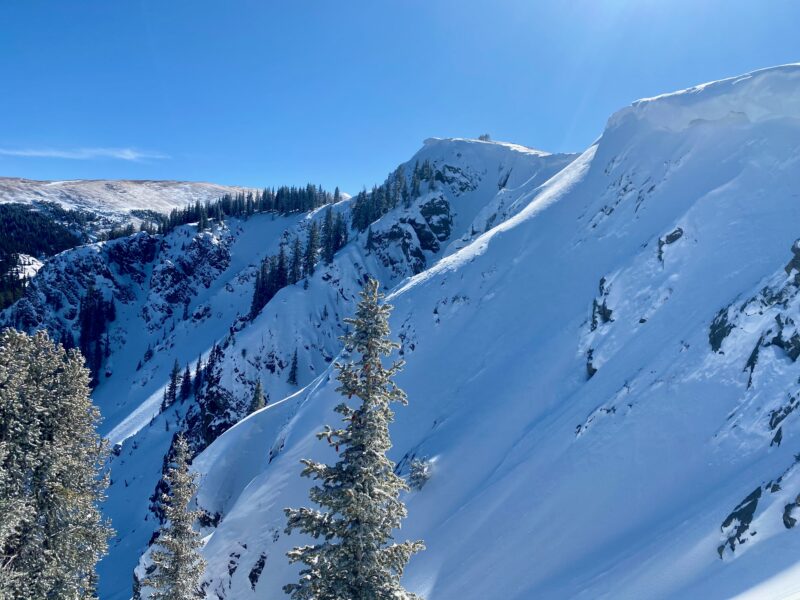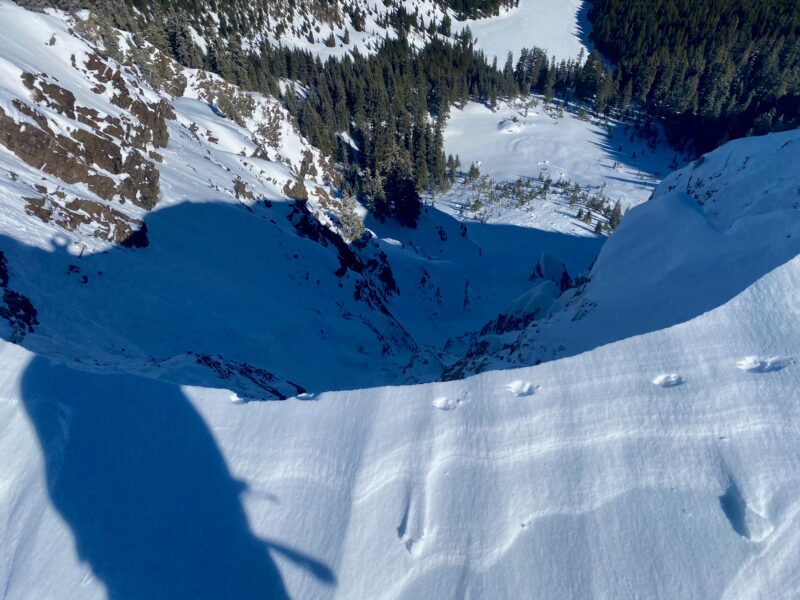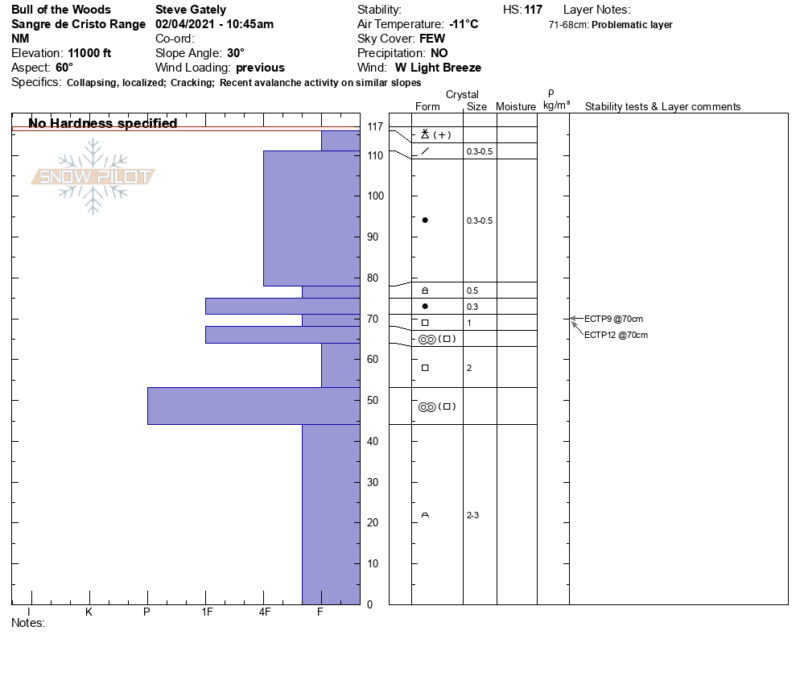 Advanced Information
Cloud Cover:
Mostly Sunny
Temperature:
15 - 25
Wind:
Light , W
Clouds in the morning quickly gave way to sunshine throughout the day. Winds were in the teens out of the West at ridgetops but there was no new snow available for transport.
We observed several loose wet snow avalanches on the drive up below 9000' on North aspects. This was most likely due to a rain on snow event in the shallow snowpack we have at these elevations.
The warm temperatures and spring conditions we've had to begin February have had major impacts on the snow surface. West, South and East aspects have melt-freeze crusts on them from the warm temperatures and the strong sun. Anything North or shady still has soft snow.

As we get to more zones, it's becoming obvious that most slopes naturally avalanched Tuesday or the next couple of days after that last week. There's a good chance anything over 35 degrees ran either on or near the ground. Some of these slopes have filled back in with the little bit of snow we've received since then. With that said there are some crown lines that look more recent or at least after the 6" of snow we received last Saturday as the crowns are not well filled in (See Photos Below).

In long column tests, we continue to get easy to hard force to get full propagation in extended column tests at all elevations on weak faceted snow that continues to exist with the January snow on top. There's a good chance if you were to trigger an avalanche that it would take most if not all of the entire season's snowpack with it.
Problem
Location
Distribution
Sensitivity
Size
Persistent Slab

Isolated

Specific

Widespread

Unreactive

Stubborn

Reactive

Touchy

D1

D1.5

D2

D2.5

D3

D3.5

D4

D4.5

D5
Continue to keep it conservative as this snowpack is hard to trust right now. We've just never really turned the corner and all the recent avalanches over the last week, it's a good reminder of the consequences if you were to trigger an avalanche.
Close