Close
Basic Information
Observation Date:
January 28, 2021
Submitted:
January 29, 2021
Observer:
TAC - Andy Bond
Zone or Region:
Taos Area
Location:
Long Canyon
Recent Avalanches?
Yes
Cracking?
Widespread
Collapsing?
Widespread

Continue to get widespread collapsing and cracking at all elevations.
Stability Rating:
Poor
Confidence in Rating:
Moderate
Stability Trend:
Worsening

Wind loading near and above treeline is stressing slopes that did not avalanche over the last couple of days as well as forming wind slabs on smooth bed surfaces that have. With continued winds and snow available to transport avalanche conditions will be slow to ease.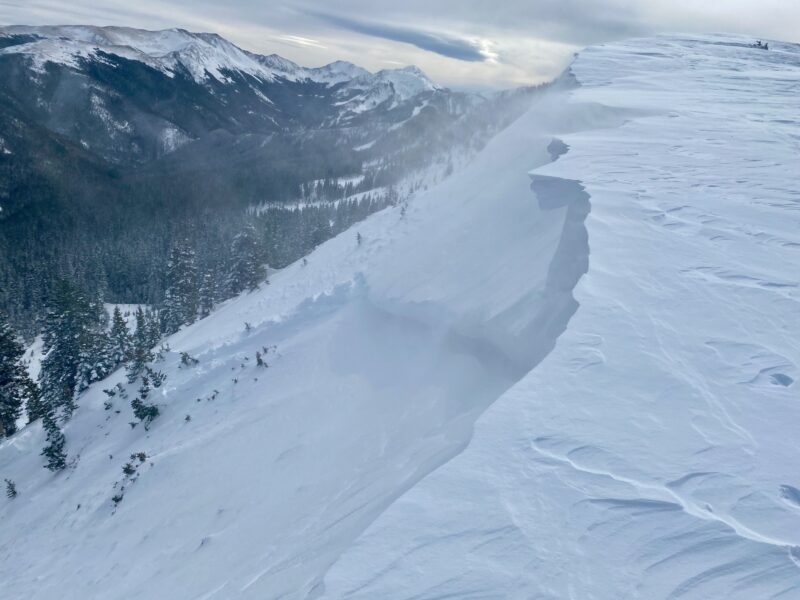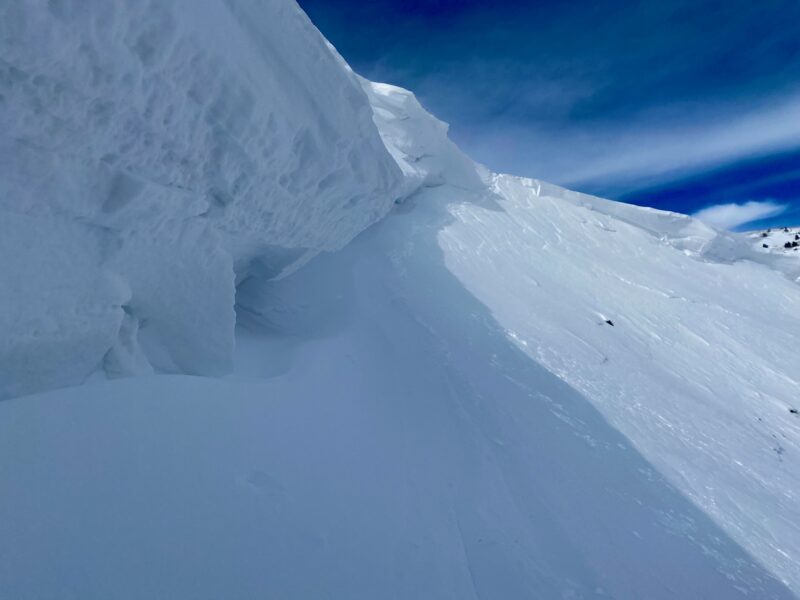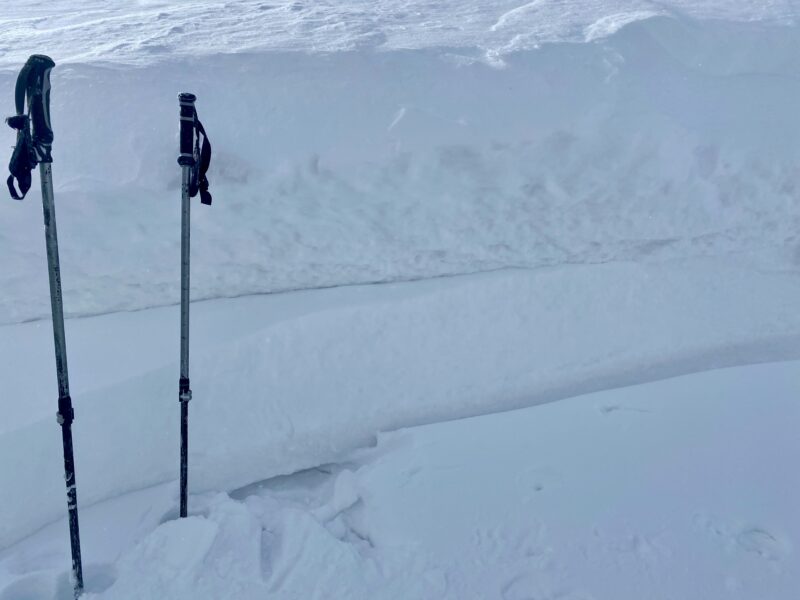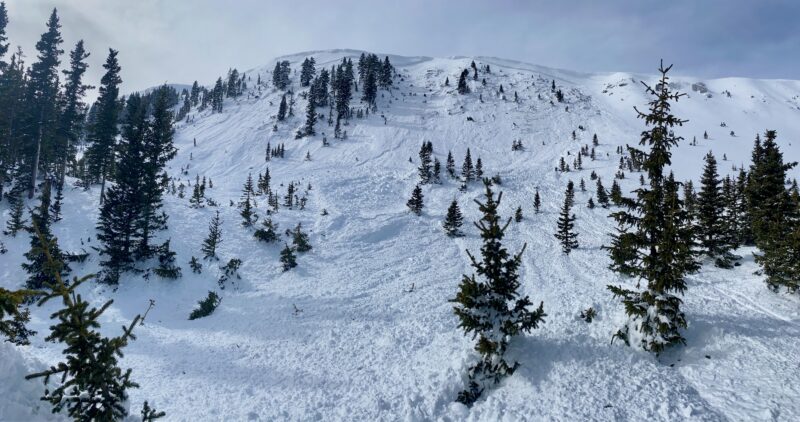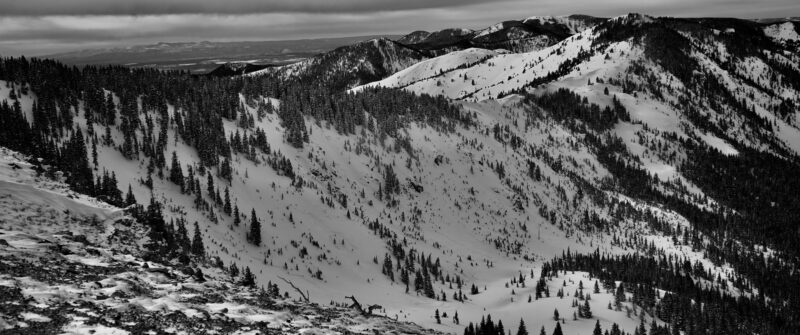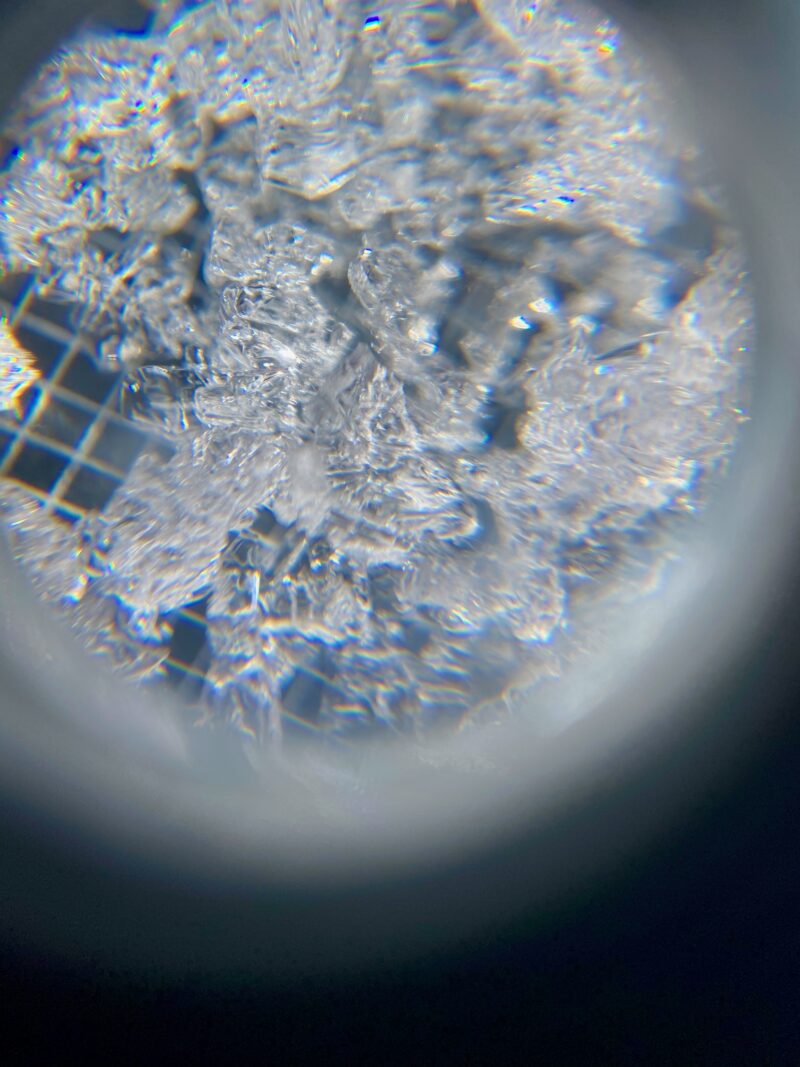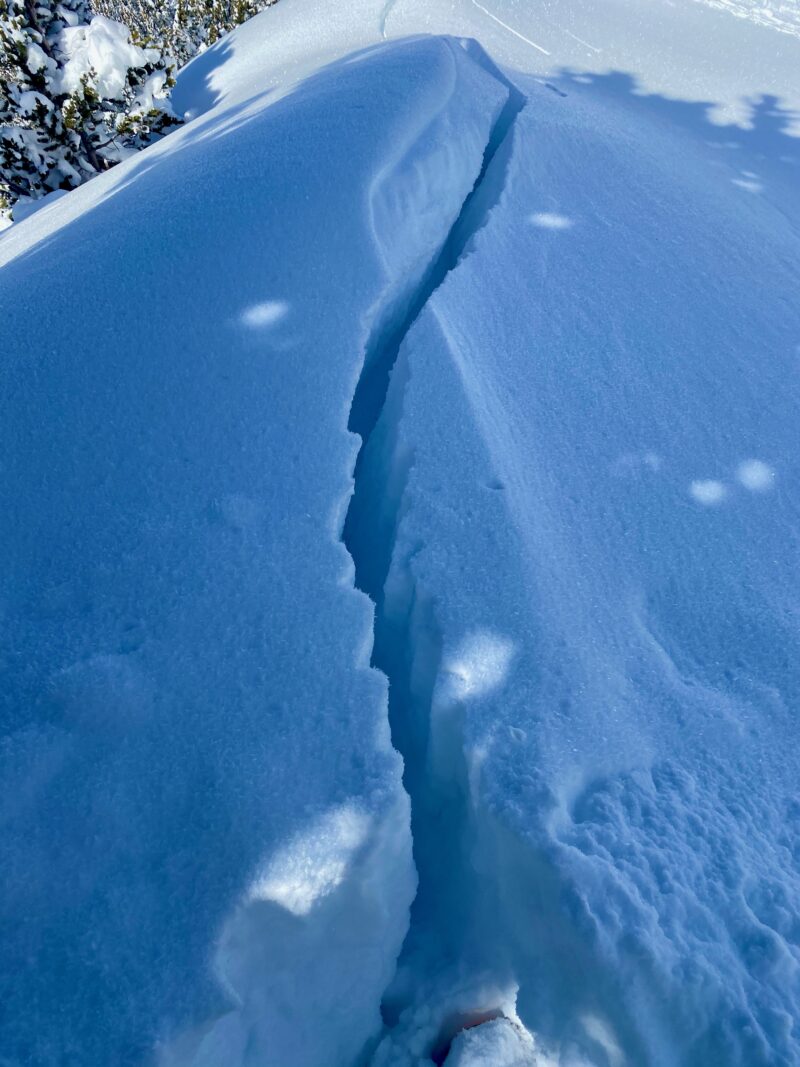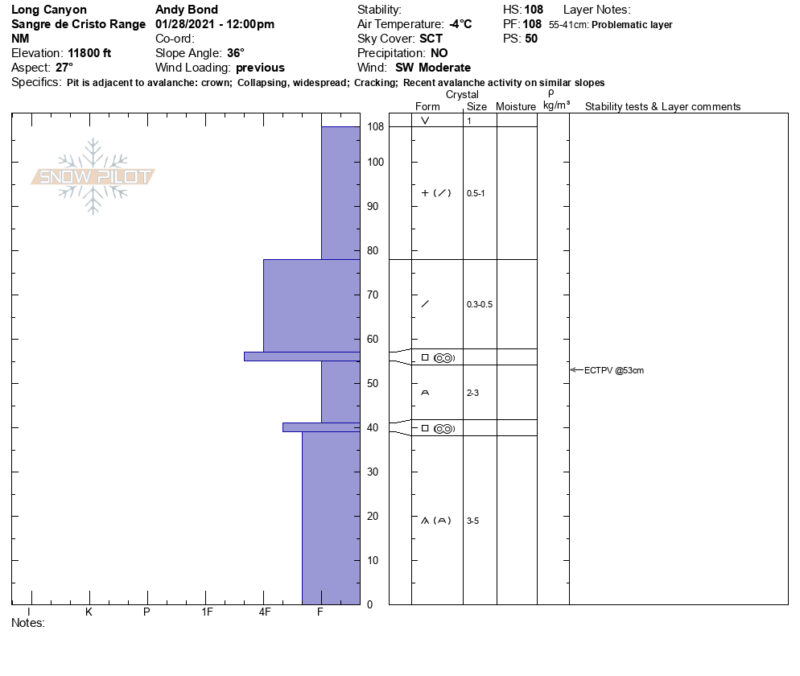 Advanced Information
Cloud Cover:
Partly Cloudy
Temperature:
24 - 35
Wind:
Moderate , SW
A mix of sun and high clouds. SW winds were in the 20's gusting in the 40's on ridgelines easily transporting snow mainly above treeline.
#
Date
Location
Size
Type
Bed Sfc
Depth
Trigger
Photo
1
Past 24 hours
Long Canyon
NE 12,000
D2.5
HS
G-Ground
3 - 5
N-Natural
Widespread avalanches on the East side of the Long Canyon extending over to South aspects back in the bowl. Most of these avalanches appeared to have run early Tuesday morning as crowns are filled back in from snow and wind loaded snow. The big avalanche appears to have run in the last 24 hours as wind loading has not filled in the crown.

We got word from Henry who was skiing on the Wheeler Peak wilderness side of life and reported that there was some natural avalanche activity on the backside of Kachina Peak that happened in the mid morning hours.
Continue to get widespread collapsing and cracking at all elevations. Solar aspects especially below treeline have been taking heat and formed crusts on the surface. Widespread surface hoar on the surface today. SW winds in the 20's gusting in the 40's was easily transporting snow mainly above treeline loading East and North aspects.

There's a lot going on right now in the snowpack. Below treeline 2 to 3 feet of new snow sits on top of very weak facets and depth hoar. Based on how much collapse I was getting I suspect that slabs are losing their ability to propagate wide distances at these elevations, but we have seen propagation upwards of 300' at these elevations.

Above treeline winds are easily transporting and loading slopes on North and East aspects stressing faceted weak layers below hard slabs. These hard slabs can hold more weight than just the weak snow found below treeline that had lacked a slab. This wind loaded snow is two things of importance. First it's loading slopes that hadn't avalanched and putting a great deal of deep persistent weak layers. The second is that its loading bed surfaces from paths that had already run in the last couple of days with wind slabs that are forming on a smooth bed surface.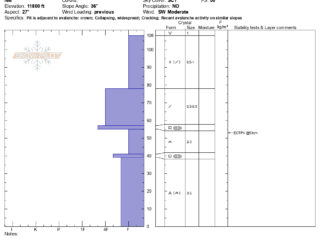 Problem
Location
Distribution
Sensitivity
Size
Persistent Slab

Isolated

Specific

Widespread

Unreactive

Stubborn

Reactive

Touchy

D1

D1.5

D2

D2.5

D3

D3.5

D4

D4.5

D5

Wind Slab

Isolated

Specific

Widespread

Unreactive

Stubborn

Reactive

Touchy

D1

D1.5

D2

D2.5

D3

D3.5

D4

D4.5

D5
Close