Close
Basic Information
Observation Date:
January 25, 2021
Submitted:
January 25, 2021
Observer:
TAC - Andy Bond
Zone or Region:
Taos Area
Location:
Remotely Triggering Avalanches and Natural Avalanches
Recent Avalanches?
Yes
Cracking?
Widespread
Collapsing?
Widespread

Widespread collapsing and cracking today at all elevations. Remotely triggering avalanches from the flats below.
Stability Rating:
Very Poor
Confidence in Rating:
High
Stability Trend:
Steady

It's already touchy and with more snow in the forecast tonight into tomorrow we could be heading towards a more widespread natural avalanche cycle as we load slopes even more testing our weak faceted layers.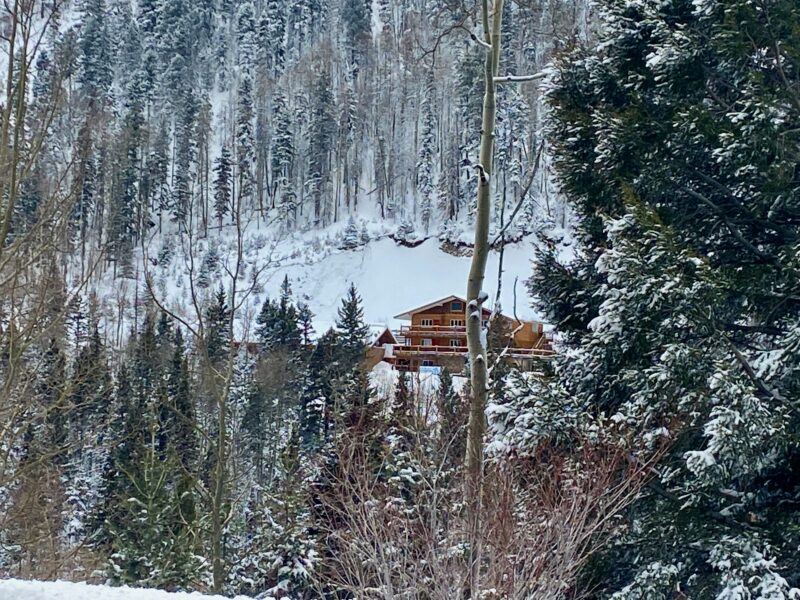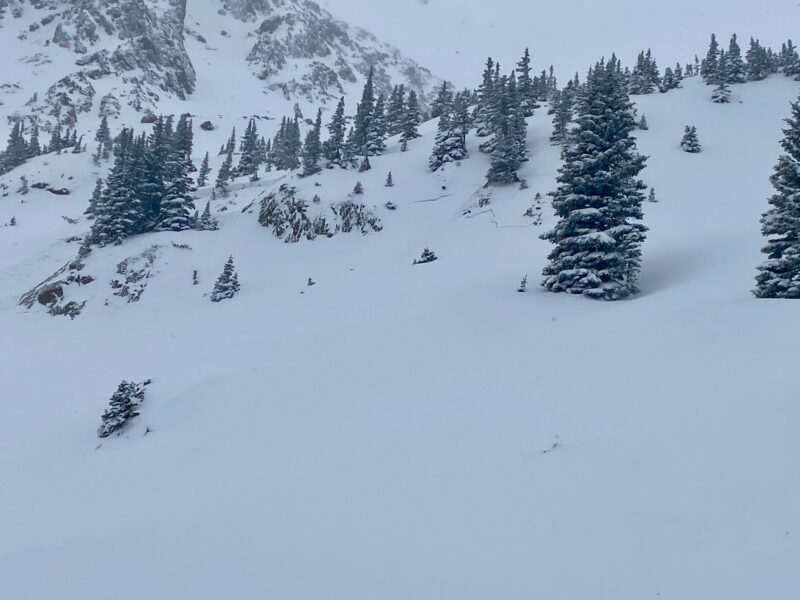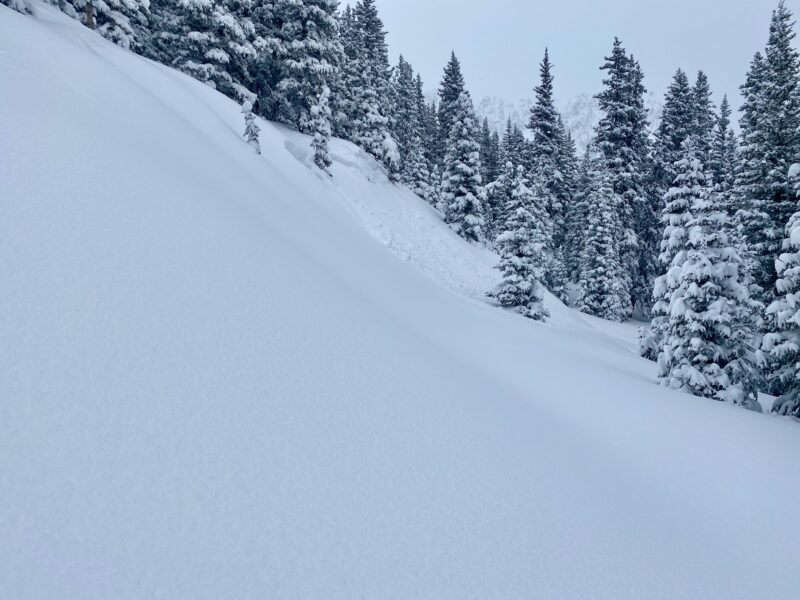 Advanced Information
Cloud Cover:
Overcast
Temperature:
8 - 20
Wind:
Light , W
Light orographic snow throughout the day with about 1 inch of additional accumulation. Light west winds with not much snow moving however there is a lot of snow available for transport right now.
#
Date
Location
Size
Type
Bed Sfc
Depth
Trigger
Photo
1
Today
Rolls on the South side bowl behind Lake Fork
NE 11,900'
SS
O-Old Snow
Unknown
AS-Skier
r-Remote
Visibility wasn't great but there were several natural avalanches observed mainly above treeline on North and East aspects that most likely ran sometime early this morning. Sin Nombre, Wildy Bowl and the high traverse all had natural crowns and large debris piles visible.
No snowpits today, there is only so many failures on isolation in long column tests to tell you what the snowpack structure is. I got on several test slopes and remotely triggered many avalanches today. Conditions are touchy out there right now and any steep slope should be considered suspect. With more snow in the forecast tonight into tomorrow we could be heading to an avalanche warning!


Problem
Location
Distribution
Sensitivity
Size
Persistent Slab

Isolated

Specific

Widespread

Unreactive

Stubborn

Reactive

Touchy

D1

D1.5

D2

D2.5

D3

D3.5

D4

D4.5

D5
It's a hard distinction between storm slabs and the persistent slab problem we have. On many slopes, it's the storm slab (1 - 3 feet) failing on a cohesionless faceted snowpack. On other slopes that have hard slabs and faceted weak layers we still need the load and storm slab to get an avalanche. In my opinion, the more likely scenario right now is that any avalanche is going to break into faceted weak layers, or at least that's the way you should think. You may get just the storm snow to move, however, the more likely scenario is that it's going to fail in a faceted weak layer.
Kept it very conservative avoiding runouts but getting on small test slopes to see if I couldn't get an avalanche. It's always eye opening to get a collapse and look up to see a powder cloud off in the distance.
Close