Close
Basic Information
Observation Date:
January 24, 2021
Submitted:
January 24, 2021
Observer:
TAC - Andy Bond
Zone or Region:
Taos Area
Location:
Lake Fork Peak
Recent Avalanches?
Yes
Cracking?
Widespread
Collapsing?
Widespread

Continue to get cracking and collapsing on slopes near and above treeline but not as sensitive as yesterday.
Stability Rating:
Poor
Confidence in Rating:
High
Stability Trend:
Worsening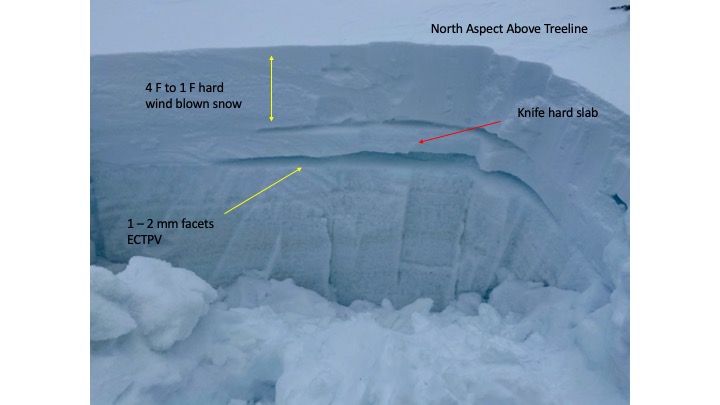 Advanced Information
Cloud Cover:
Overcast
Temperature:
15 - 25
Wind:
Moderate , SW
An overcast day with SW winds in the teens gusting in the 30's with minimal snow being transported
Not much new to report from yesterday as we wait for the storm to roll in this afternoon through the evening. We continue to get cracking and collapsing on most slopes. We did get reports of small slab avalanches failing on weak faceted snow in steep terrain below treeline. We still haven't seen natural avalanches but that may change in the coming days with an additional load.
Kept it very conservative in travel today.
Close