Close
Basic Information
Observation Date:
January 23, 2021
Submitted:
January 23, 2021
Observer:
TAC - Andy Bond
Zone or Region:
Taos Area
Location:
Thundering Collapses and Avalanches
Recent Avalanches?
Yes
Cracking?
Widespread
Collapsing?
Widespread

Widespread loud thunderous collapses and shooting cracks that ran upwards of 200' mainly near and above treeline.
Stability Rating:
Poor
Confidence in Rating:
High
Stability Trend:
Worsening

Conditions are getting touchy with the new wind-driven snow. Even though not a big load of new snow, the fragile weak layers we have in the snowpack are struggling to adjust to the added load.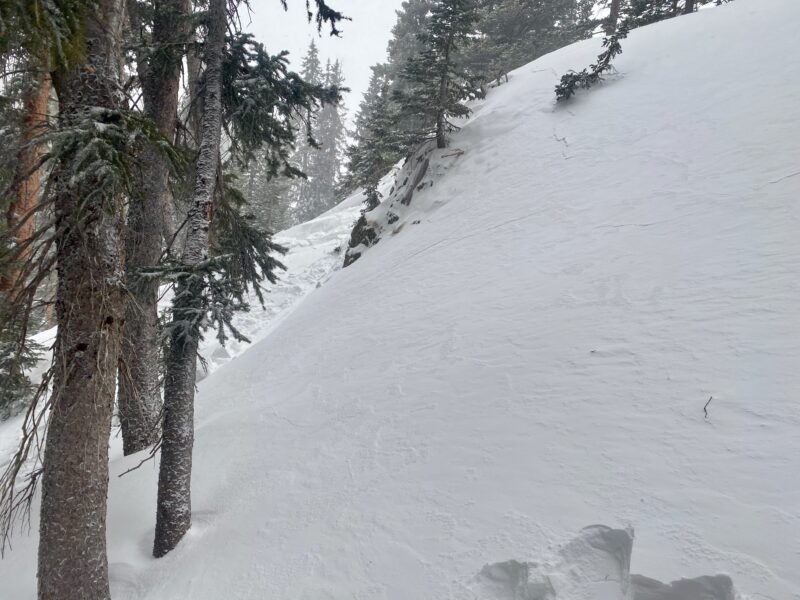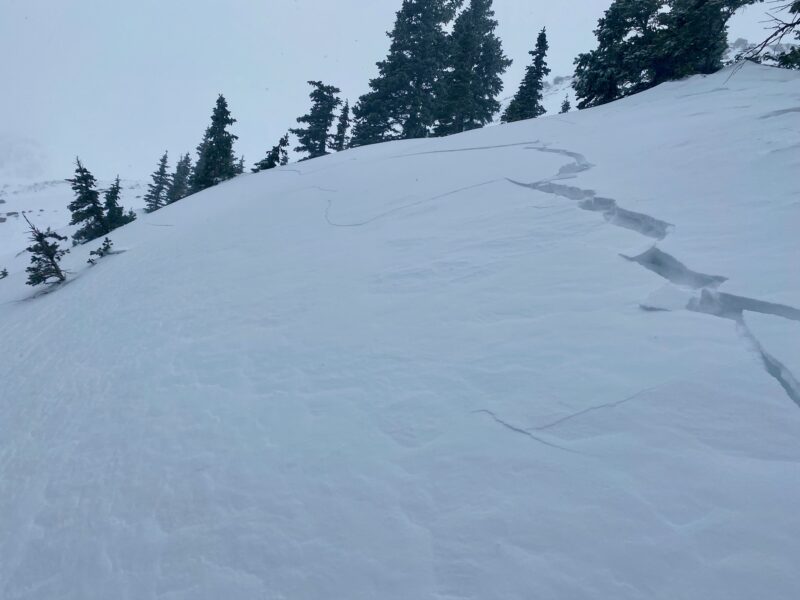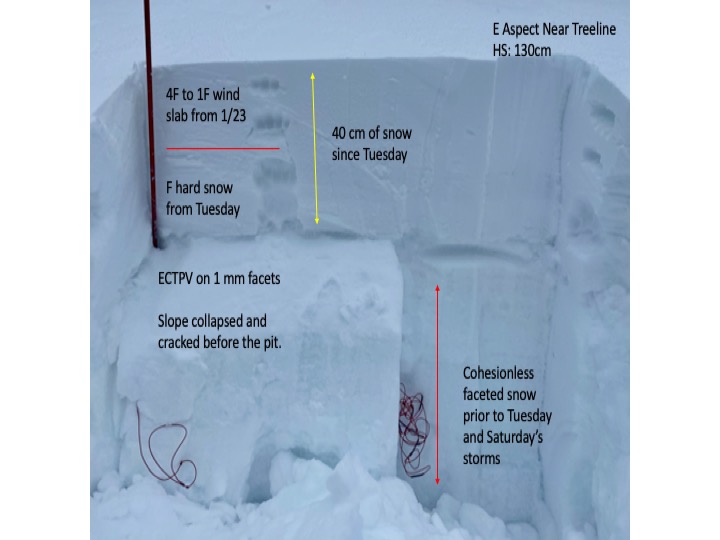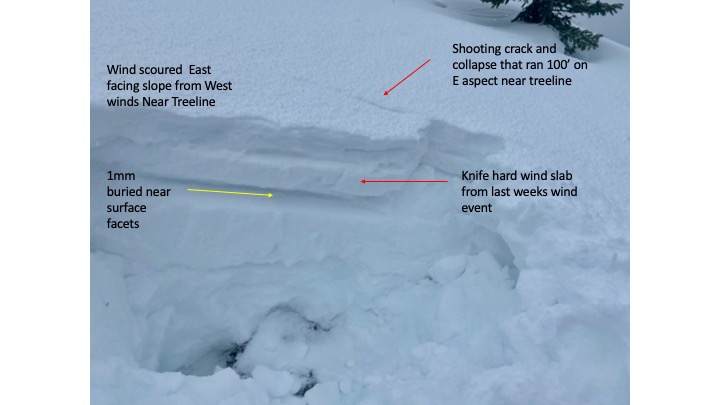 Advanced Information
Cloud Cover:
Obscured
Temperature:
15 - 25
Wind:
Moderate , W
Hard to really know how much new snow there is due to the winds but the snow did pick up around 11 AM with lots of graupel. West/SW winds were blowing in the 20's and gusting in the 40 mph range easily transporting snow at all elevations.
Went for a walk to see how reactive the snowpack is with the additional load and wind. Moderate to strong west winds were impacting all elevations. Not a ton of snow below treeline but slabs near and above treeline were building quickly. Early this morning avalanche mitigation control teams were triggering 20 to 30 cm wind slabs just below the leeward side of ridgelines.

There is a big difference in snow totals from below treeline to near and above treeline with only 3 to 4 inches below 11,000' and slabs upwards of a foot near and above treeline. I was getting widespread collapsing and cracking near and above treeline with propagation running upwards of 200'. I triggered several avalanches remotely.

The take-home point is that newly formed 4F to 1F hard slabs upwards of 1' thick are now resting on top of very weak faceted weak layers.
Problem
Location
Distribution
Sensitivity
Size
Persistent Slab

Isolated

Specific

Widespread

Unreactive

Stubborn

Reactive

Touchy

D1

D1.5

D2

D2.5

D3

D3.5

D4

D4.5

D5
Hard to step out into steep terrain with widespread thunderous collapses and shooting cracks running over 200'. Kept it very mellow!
Close