Close
Basic Information
Observation Date:
January 14, 2021
Submitted:
January 14, 2021
Observer:
TAC - Andy Bond
Zone or Region:
Taos Area
Location:
High Traverse and Upper Waterfall
Recent Avalanches?
None Observed
Cracking?
None Experienced
Collapsing?
None Experienced
Stability Rating:
Good
Confidence in Rating:
High
Stability Trend:
Steady

Any slope with a hard slab should be considered suspect even if the likelihood might be low to trigger an avalanche. We have such fragile weak facets beneath these hard slabs that it's hard to put any trust in the snowpack right now, even if it's been a while since the last significant loading event. With the next snowstorm, we will see natural avalanches and a widespread avalanche cycle.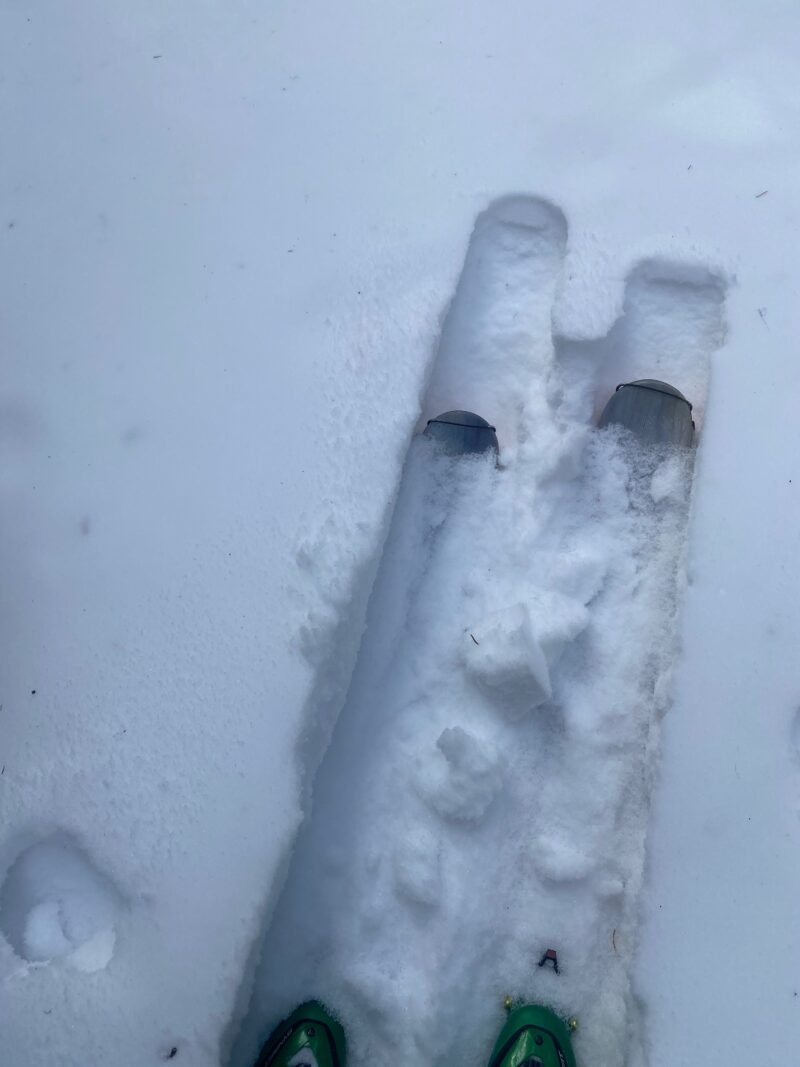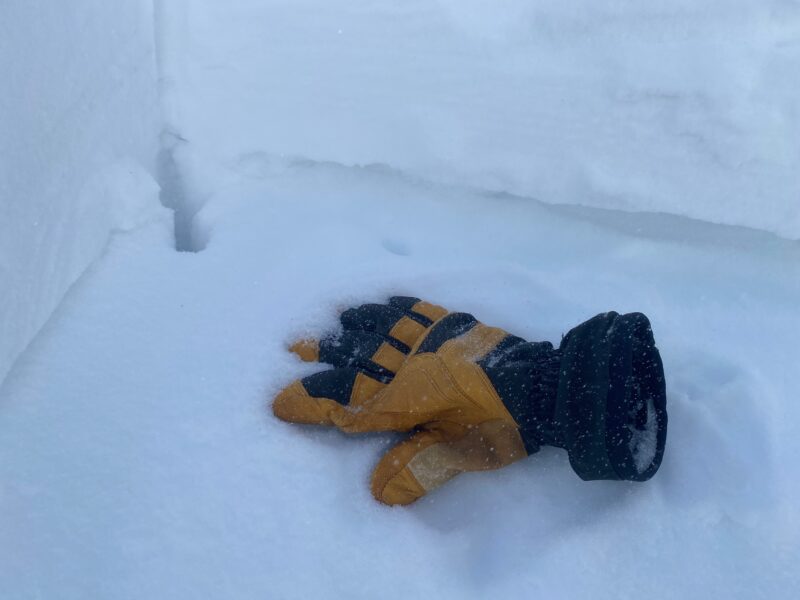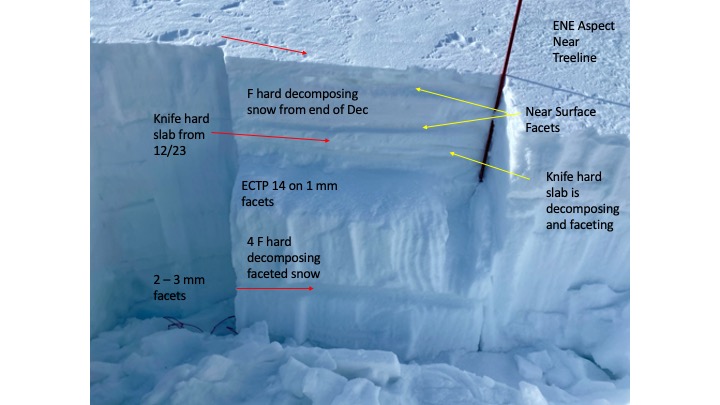 Advanced Information
Cloud Cover:
Clear
Temperature:
16 - 26
Wind:
Moderate , NW
Sunny windy day with NW winds in the 20 mph range. Snow was blowing around but seemed to be mostly eroding slopes rather than loading with just faceted snow blowing around
Fun day out with Tom and glad to have the company. Skiing and riding is not that great right now. Below Treeline, we are melting away on solar aspects and north and shady aspects are completely faceted cohesionless snow that even on fat boards, you're sinking all the way to the ground. Ground hazards are a real issue right now.

Moderate to strong NW winds over the last 24 hours have created breakable wind crusts above treeline and slopes exposed to wind near treeline. You know it's bad skiing when we joke about breakable wind crust being better than the faceted snow below treeline. Sun and warm temperatures over the last several days have created crusts on solar aspects. South aspects have been melting away back to bare ground.

We're in the doldrums of high pressure and the snowpack structure isn't changing all that much. NW through E aspects mainly above treeline still harbor a poor snowpack structure of strong hard slab over weak faceted snow. With continued high-pressure, our facets are getting weaker and the hard slab continues to remain. You'll probably hear this more over the weekend before we are expecting a storm, but the snowpack we currently have will not stand much of a chance to any kind of loading.
Problem
Location
Distribution
Sensitivity
Size
Persistent Slab

Isolated

Specific

Widespread

Unreactive

Stubborn

Reactive

Touchy

D1

D1.5

D2

D2.5

D3

D3.5

D4

D4.5

D5
Close