Close
Basic Information
Observation Date:
December 31, 2020
Submitted:
December 31, 2020
Observer:
TAC - Andy Bond
Zone or Region:
Taos Area
Location:
Wildy Bowl
Recent Avalanches?
None Observed
Cracking?
None Experienced
Collapsing?
Isolated

Isolated collapsing on small test slopes. These snowpacks were shallow with depth hoar near the ground.
Stability Rating:
Good
Confidence in Rating:
Moderate
Stability Trend:
Improving

Avalanche conditions seem to be easing, but the overall poor snowpack structure of strong over weak is hard to ignore. The persistent slab problem exists but it may take a big trigger, or hitting the sweet spot to get an avalanche going forward until we get more snow or have wind loading. If you're skiing in avalanche terrain near or above treeline on West through North to East aspects you'll be skiing on snowpack structure that could produce an avalanche.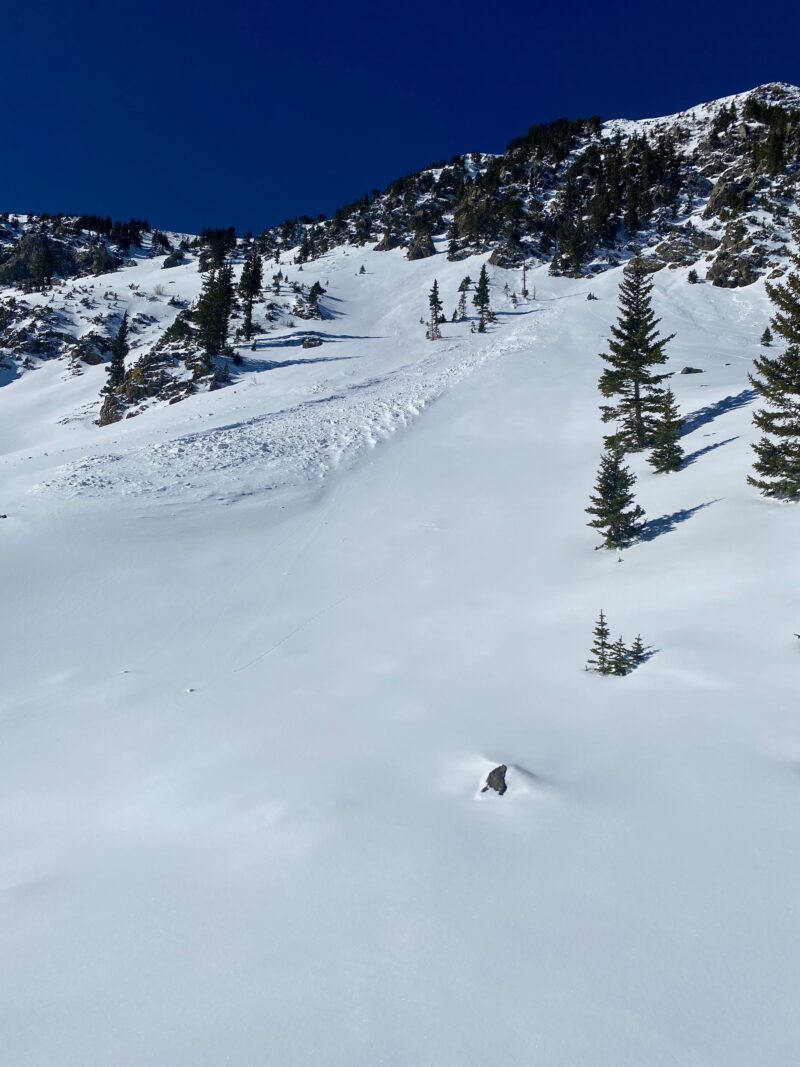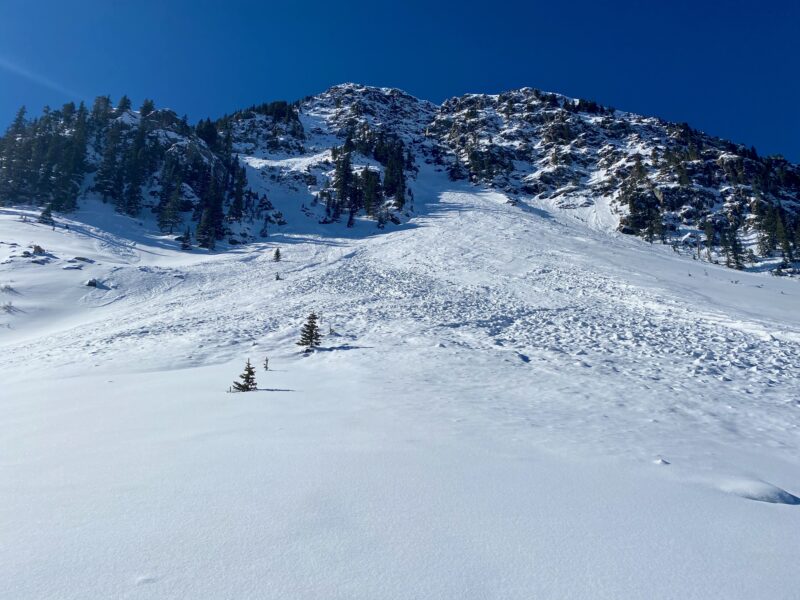 Advanced Information
Cloud Cover:
Clear
Temperature:
24-28
Wind:
Calm , E
A beautiful sunny day that was warm when in the sun. Very calm winds and lots of snow available for transport
Went back into Wildy Bowl today. Below treeline it is mostly a cohesionless snowpack on North and shady aspects with boot penetration all the way to the ground in snowpacks typically less than 1m of snow. Other aspects below treeline have 6 to 10" of low-density new snow on top of a melt-freeze crust with facets below that.

Near treeline we were finding a poor overall snowpack structure with low-density new snow on top of a non-uniform varying hard slab from the 12/23 wind event with facets below. We had several loud audible collapses but were not able to get test slopes to release and avalanche. Long column tests showed moderate to hard results to get weak layers to fail and propagate depending on the thickness of the hard slab. These hard slabs beneath the new snow do vary greatly in thickness, with the likely trigger points where these slabs are thinnest.

On the North and East aspects that we were on today, it felt good underfoot skiing on a hard slab with low-density new snow on top. The problem exists beneath that hard slab. We're not fully bridged or insulated right now from the fragile weak layers that exist below. It's not a snowpack I would trust right now.

Even though we did not get temperatures above freezing, the intense sun we see here in New Mexico even in December was warming up the low density new snow on solar aspects. The 6 to 10" of new snow was easy to push in steeper terrain running on the hard surface underfoot.
Problem
Location
Distribution
Sensitivity
Size
Persistent Slab

Isolated

Specific

Widespread

Unreactive

Stubborn

Reactive

Touchy

D1

D1.5

D2

D2.5

D3

D3.5

D4

D4.5

D5
Close