Close
Basic Information
Observation Date:
December 22, 2020
Submitted:
December 22, 2020
Observer:
TAC - Andy Bond
Zone or Region:
Taos Area
Location:
Williams Lake Area
Recent Avalanches?
Yes
Cracking?
Isolated
Collapsing?
Isolated
Stability Rating:
Good
Confidence in Rating:
Moderate
Stability Trend:
Steady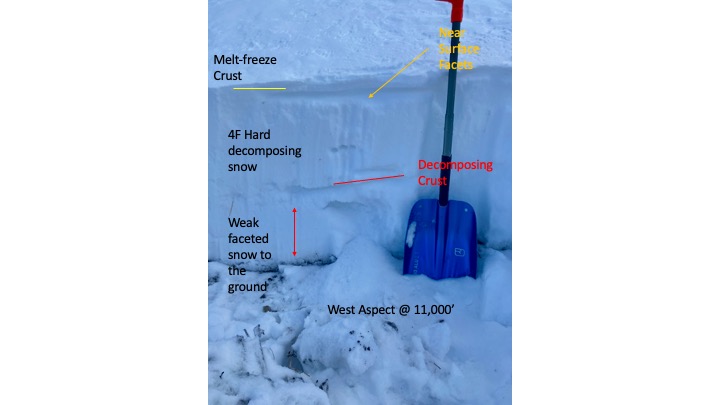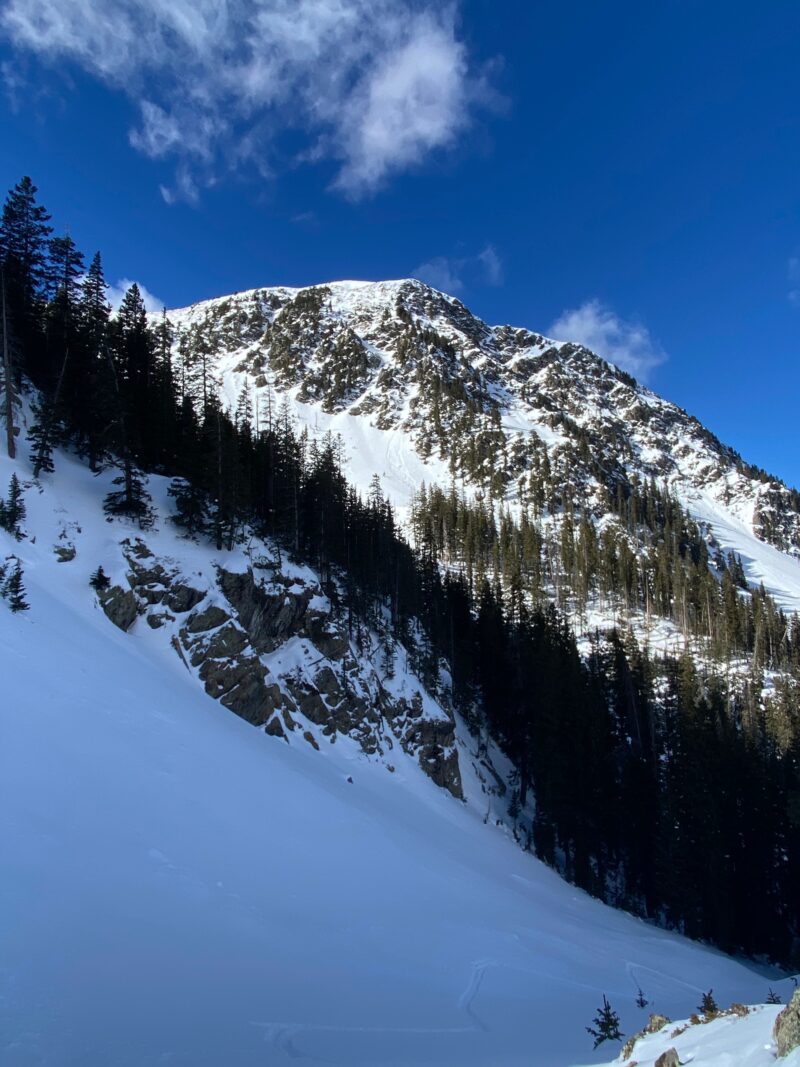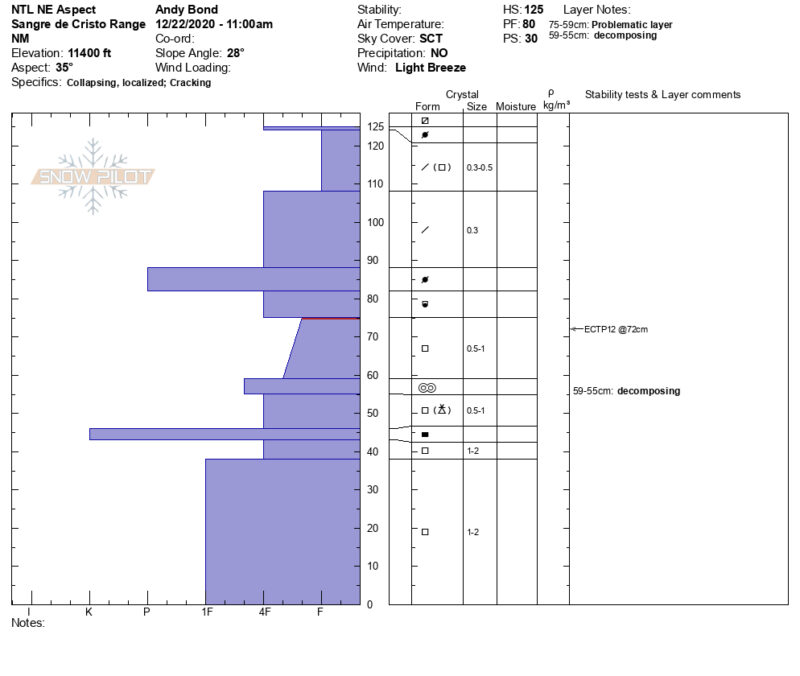 Advanced Information
Cloud Cover:
Partly Cloudy
Temperature:
25 - 30
Wind:
Light , W
Winds were moderate at ridgetop blowing in the 20's gusting up to 40 mph out of the SW. No snow was transporting
#
Date
Location
Size
Type
Bed Sfc
Depth
Trigger
Photo
1
Past 24 hours
Ring Finger Area
W 11,400
D1
WL
G-Ground
N-Natural
We did observe some other small loose snow avalanches just below cliffs on solar aspects.
We continue to find an overall shallow snowpack that is quickly faceting in the top 20 cm near the surface. South and West aspects had melt-freeze crusts from yesterday's sunny warm day. The week-plus of high pressure we've had is decomposing slabs that formed from the December 10-12th storms.

The recent avalanche that most likely occured on 12/21 in the afternoon with warming and sun is a great example of how weak our snowpack is on some slopes. A small point release was easily able to entrain snow to the ground. As we wait for our next storm which may be a week a way, it could be an indication of things to come as we have not been able to add depth to our snowpack since the middle of December.

We did get localized collapsing and cracking on NE aspects near treeline on slopes that had not pulled naturally during the December 11th avalanche cycle. The weak layer of concern is buried facets beneath a hard wind slab that formed in early December with last weeks storm snow on top. We continue to get this weak layer to collapse and propagate with moderate force.

Our snowpack is highly variable as both the adjacent slopes next to this one had avalanched during the widespread natural avalanche cycle we had last weekend. On these slopes the snowpack is shallow and faceted beneath the old bed surface.
Close