Close
Basic Information
Observation Date:
December 16, 2020 - December 16, 2020
Submitted:
December 16, 2020
Observer:
TAC - Steve Gately
Zone or Region:
Taos Area
Location:
Sin Nombre Cirque to Wheeler Peak Near Treeline
Recent Avalanches?
None Observed
Cracking?
Widespread
Collapsing?
Widespread
Stability Rating:
Fair
Confidence in Rating:
Moderate
Stability Trend:
Improving

It's not difficult to find signs of unstable snow. We experienced several collapses with shooting cracks on test slopes. However, all of these slopes arrested. So what does that mean? We're living in a transition period. Our snowpack is adjusting to the new load but it's still possible to trigger a Persistent Slab avalanche. These avalanches have the potential to be large enough to bury or kill a skier or rider. North through East aspects near and above tree line are the most suspect.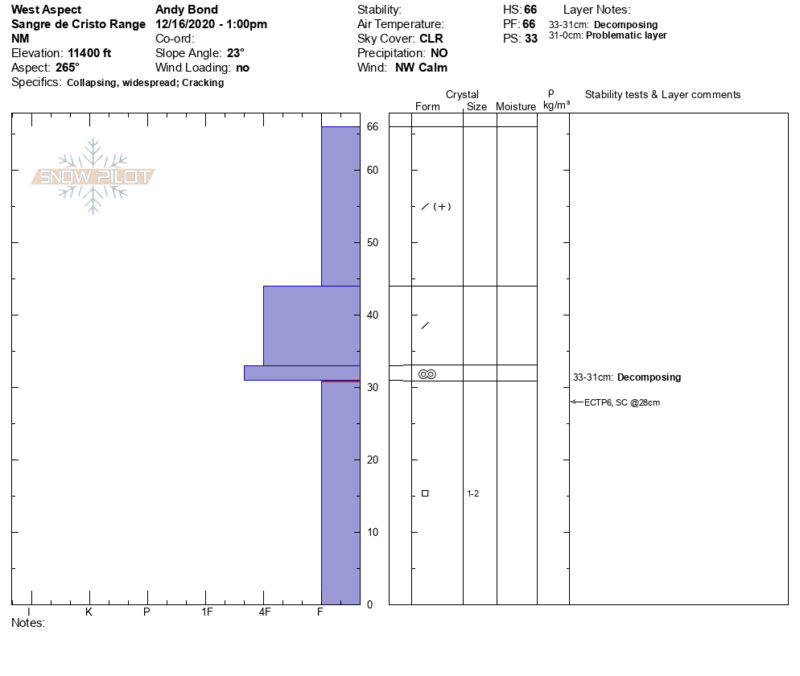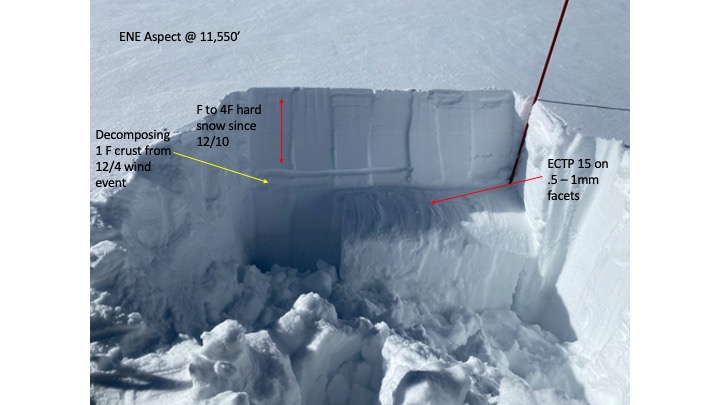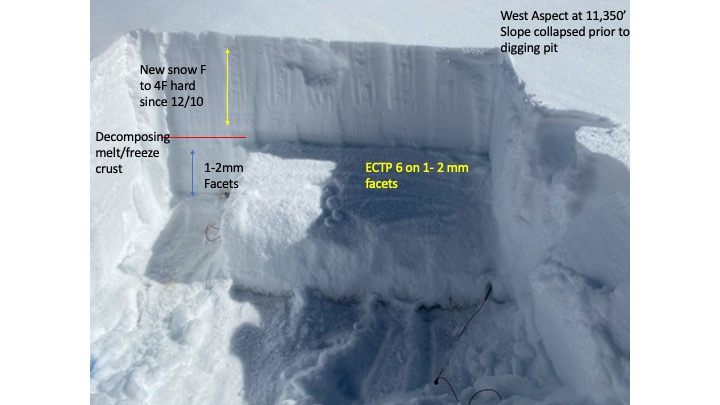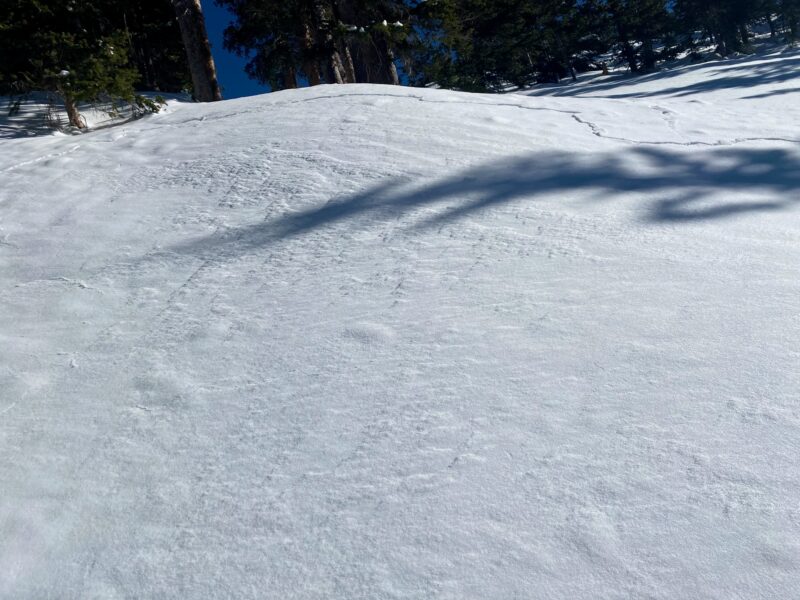 Advanced Information
Cloud Cover:
Clear
Temperature:
22
Wind:
Light , N
A beautiful sunny day up there today. It was warm in the sun and we observed some solar effect on West and South facing aspects especially below tree line. Near tree line and above probably need one more day to form a noticeable melt freeze crust. Temperatures were noticeably warmer which is in line with the forecast. We didn't notice wind transporting snow off ridgelines today.
Areas that have seen some wind have a more cohesive slab that is still susceptible to collapsing at the moment. Our deeper snowpack on North through East aspects are collapsing on a layer of Near Surface Facets just below a wind crust that marks the interface between older snow and our most recent storm snow. West facing aspects have an overall shallower snowpack that is collapsing on Basal Facets or Depth Hoar. South aspects were not observed today.

The sun is helping to reduce the strength of our slabs on solar aspects. Wind sheltered areas near and below tree line are losing strength through faceting. North through East aspects continue to be the most suspect, especially in areas with signs of wind distribution.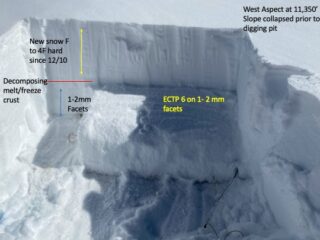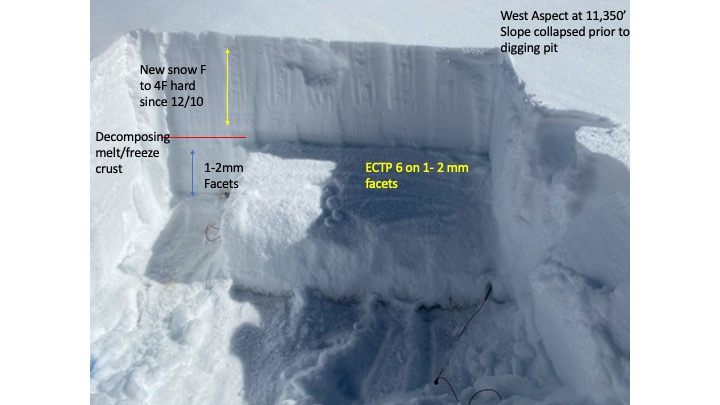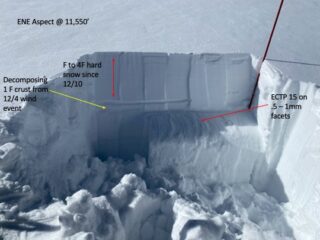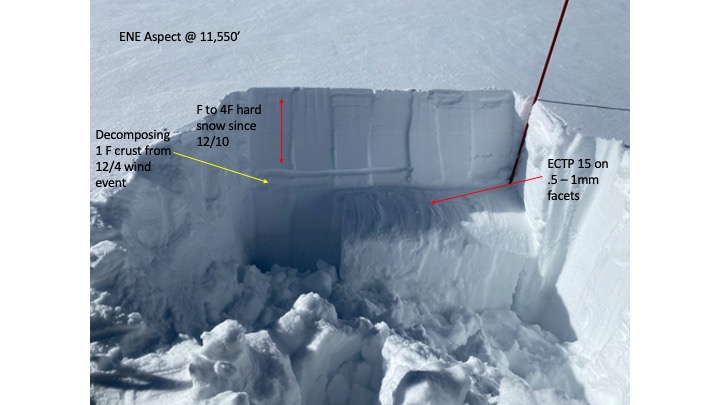 Problem
Location
Distribution
Sensitivity
Size
Persistent Slab

Isolated

Specific

Widespread

Unreactive

Stubborn

Reactive

Touchy

D1

D1.5

D2

D2.5

D3

D3.5

D4

D4.5

D5
It's not hard to find signs of instability but it is however becoming stubborn to get these slopes to avalanche. All test slopes collapsed and arrested.
We generally stuck to terrain below 35 degrees. We sought out isolated areas of avalanche terrain as test slopes.
Close