Close
Basic Information
Observation Date:
December 9, 2020
Submitted:
December 9, 2020
Observer:
TAC - Andy Bond
Zone or Region:
Taos Area
Location:
Williams Lake Area
Recent Avalanches?
None Observed
Cracking?
None Experienced
Collapsing?
None Experienced

The snowpack continues to weaken on the surface as well as the overall shallow snowpack. Not a concern right now, but with a storm approaching Thursday into Saturday, this overall weak snowpack will be a concern once we add weight and a cohesive slab.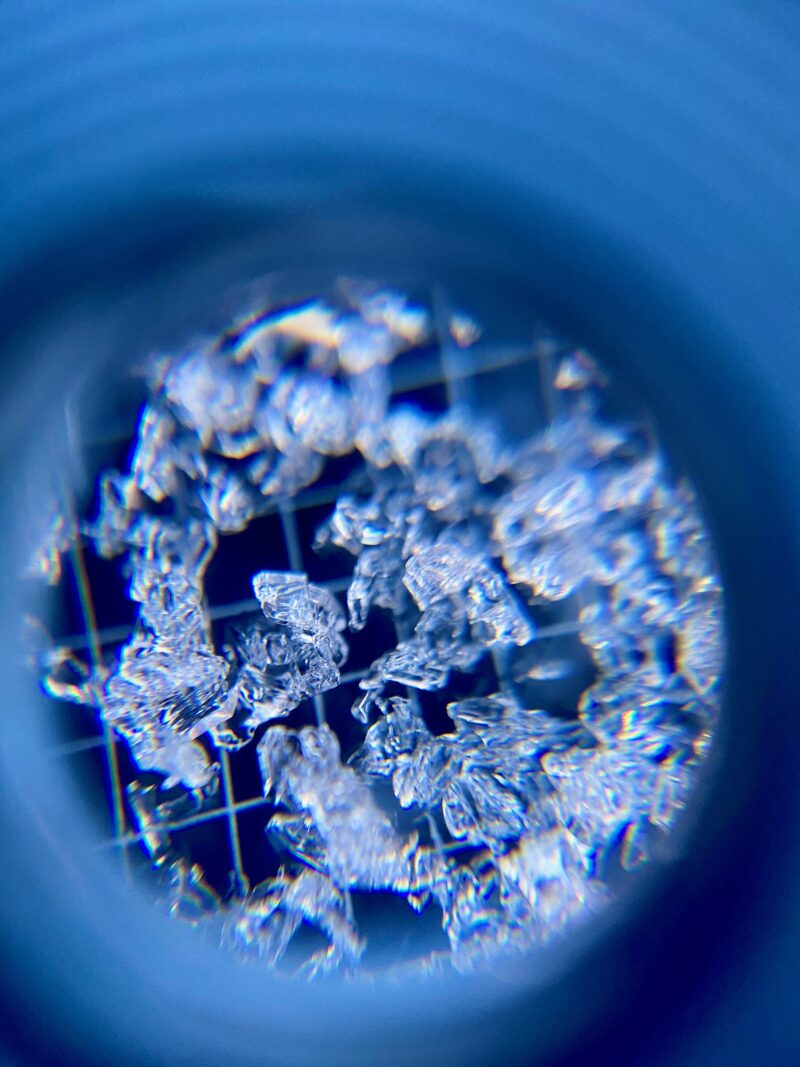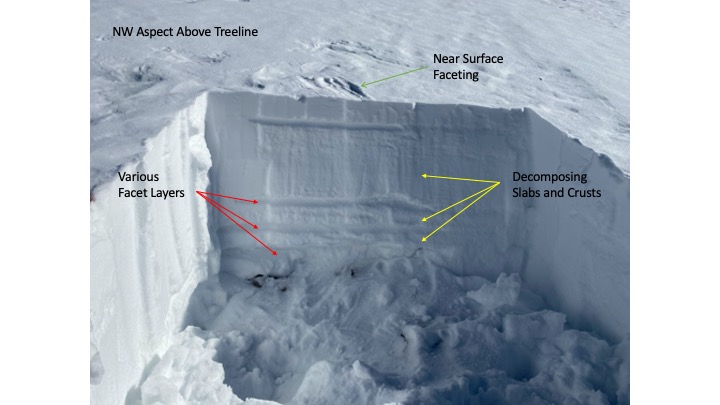 Advanced Information
Cloud Cover:
Clear
Temperature:
24 - 38
Wind:
Calm , W
Warm sunny day that felt more like April than December. Warm temperatures got above freezing at all elevations. Winds were calm out of the West.
We could definitely use some snow, as we continue to melt out at lower elevations. With snow on the horizon, just wanted to get an overall idea of what's going on in the range.

Below Treeline: Snow continues to melt away back to bare ground except for several inches to a foot of faceted snow on North and shady aspects.

Near Treeline: Continues to be a mixed bag with 2 to 3-foot snowpacks that are mostly cohesion-less snow. It's supportable on skis but not for boot penetration. What we lack currently at these elevations is a cohesive slab. In steeper terrain, it's easy to get this loose snow to start to entrain itself. Not a huge concern right now, but a good indication of what might be heading our way when we do introduce a cohesive slab with this coming storm.

Above Treeline: Winds have really wreaked havoc over the last week with scouring and erosion of snow on some slopes, and loading and wind drifting on others. Big diurnal swings from the day to the night have helped soften the top surface with near-surface facets. Slabs that are buried from previous wind events are deteriorating to the point that they are not able to communicate propagation on the slopes we were on today. However several weak faceted weak layers continue to linger around these slabs as well as more advanced faceting near the ground especially in snowpacks less than 100cm's.

It sounds like a broken record, but once we introduce weight and a cohesive slab, the overall weak snowpack and persistent weak layers should rear their ugly heads. It shouldn't take much weight to get these layers to fail. With a return to winter here in the next couple of days, we see avalanches start or step down to weak layers.
Close