Close
Basic Information
Observation Date:
December 7, 2020
Submitted:
December 7, 2020
Observer:
TAC - Andy Bond
Zone or Region:
Taos Area
Location:
Simpson Peak/No Name Area
Recent Avalanches?
Yes
Cracking?
Isolated
Collapsing?
Isolated

Isolated cracking and collapsing above treeline on obvious pocketed wind slabs

The difference between near and below treeline and above treeline is dramatic. Hard slabs above treeline on isolated slopes from wind drifting over the from 12/2 - 5. Near and Below treeline is faceted snow with no cohesive slabs.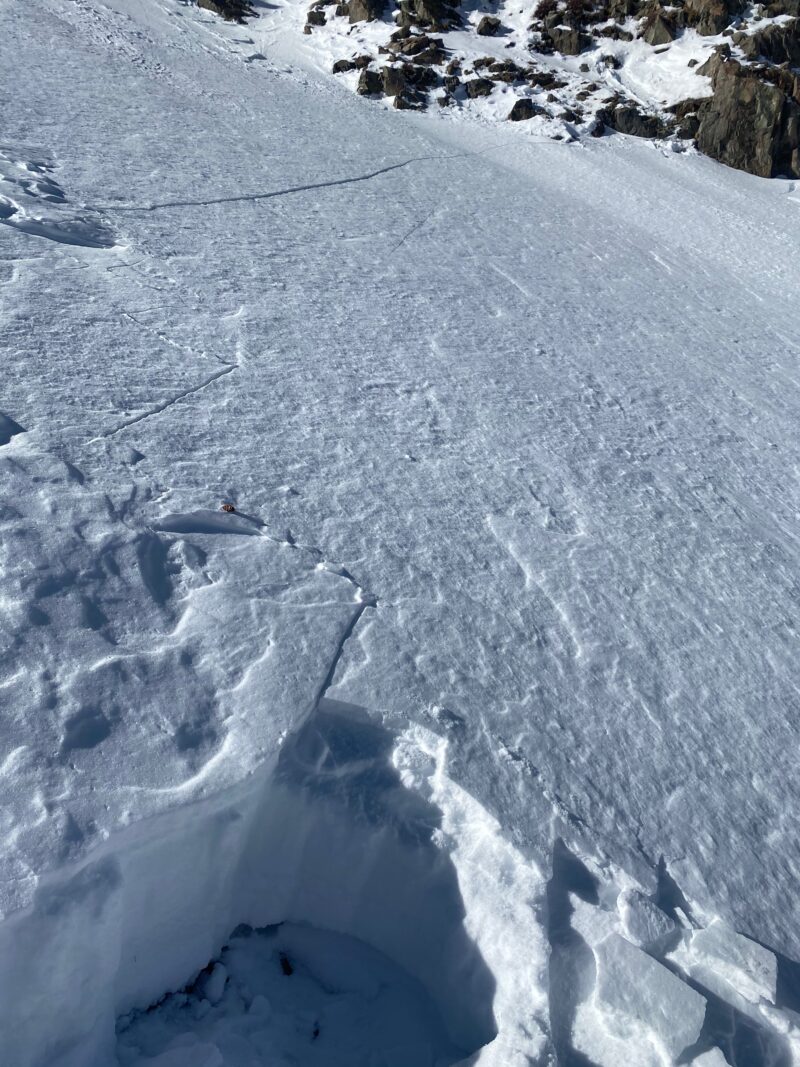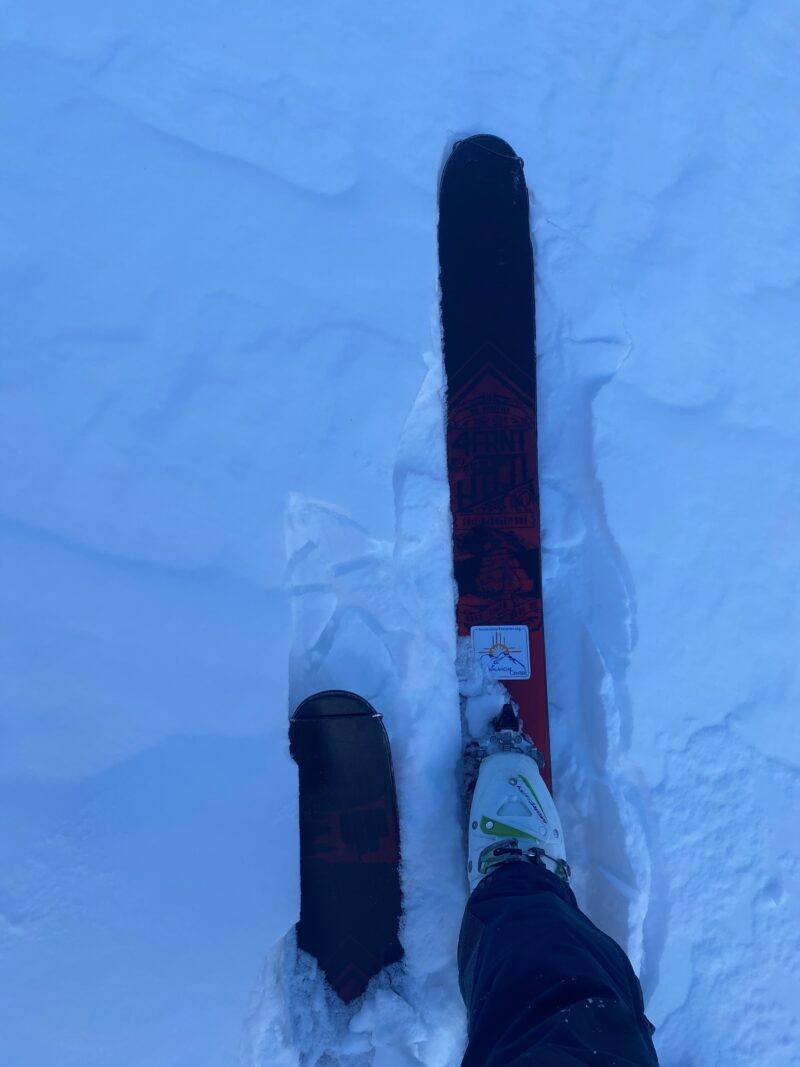 Advanced Information
Cloud Cover:
Clear
Temperature:
30 - 36
Wind:
Calm , N
Warm sunny day with calm winds
| # | Date | Location | Size | Type | Bed Sfc | Depth | Trigger | Photo |
| --- | --- | --- | --- | --- | --- | --- | --- | --- |
| 1 | Past 48 hours | SE 12,100' | D1 | HS | O-Old Snow | | N-Natural | |
Warm sunny day for December with calm winds.

Below 10,000': Snow is melting quickly and continuous snow only remains on North and shady aspects. A very shallow snowpack at these elevations (Less than 1') and snow that remained had a crust early this morning and facets beneath.

10,000' to near treeline: Shallow overall snowpack that is mainly cohesionless facets from top to bottom. Solar aspects have a crust. Close to 3' of snow exists right at treeline in non wind effected areas. Faceting in deeper spots is limited to the top 50 cm and some good "recycled" powder skiing and riding can be had on north and shady aspects at these elevations.

Above Treeline: Things dramatically change once above treeline. Breakabale to supportable slabs exist on all aspects at these elevations. The deepest hard slabs can be found on West and South aspects from the recent E/NE winds. Overall it's a highly variable snowpack with shallow snowpacks having depth hoar and basal facets.

Hard slabs were fairly obvious to identify and not widespread but typically found in cross-loaded gullies. On test slopes we could get cracking but these stubborn slabs were hard to get to move.
Problem
Location
Distribution
Sensitivity
Size
Wind Slab

Isolated

Specific

Widespread

Unreactive

Stubborn

Reactive

Touchy

D1

D1.5

D2

D2.5

D3

D3.5

D4

D4.5

D5
Close