Close
Basic Information
Observation Date:
November 29, 2020
Submitted:
November 29, 2020
Observer:
TAC - Andy Bond
Zone or Region:
Taos Area
Location:
Wildy Bowl
Recent Avalanches?
None Observed
Cracking?
None Experienced
Collapsing?
None Experienced
Stability Rating:
Good
Confidence in Rating:
High
Stability Trend:
Improving

Any snowpack instabilities will be found on North through East above treeline in the alpine. Good powder skiing near treeline in the trees, but lots of natural obstacles still exist.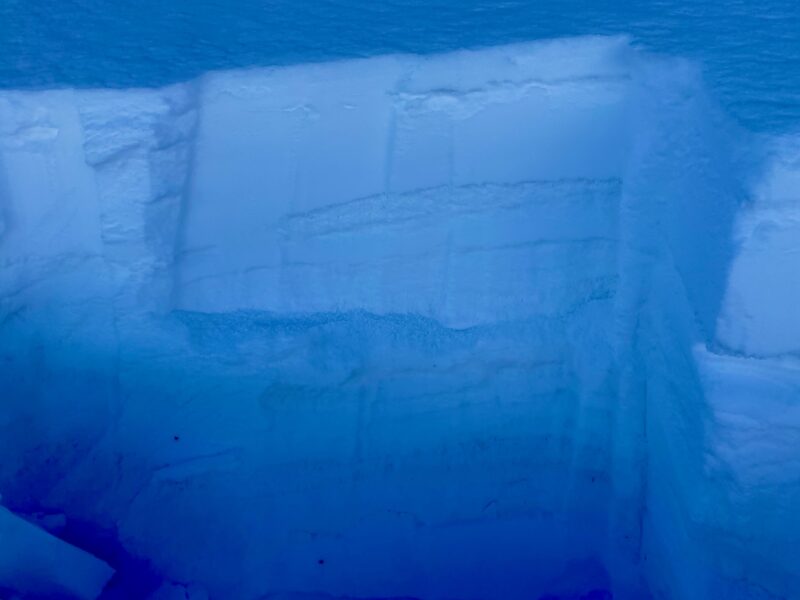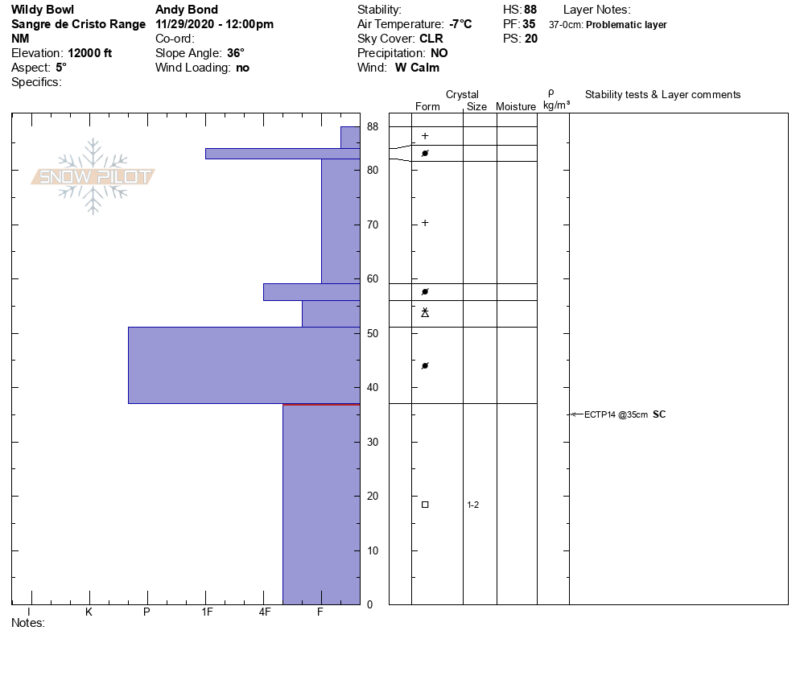 Advanced Information
Cloud Cover:
Clear
Temperature:
15 - 20
Wind:
Calm , W
Toured back in Wildy Bowl to look at above treeline north-facing terrain. There is 2 to 3 inches of very-low-density snow from Friday night into Saturday on top of about a foot of snow from the 11/23-24 storm. There is still an obvious graupel layer that sits above a pencil hard wind slab but this layer is not showing a willingness to propagate. 1 to 2 mm basal facets was found in snowpacks less than 100 cm. We continue to get these basal facets to fail and propagate with moderate force.

Collapsing and cracking has subsided in the last several days. Triggering an avalanche is stubborn right now but don't feel that we've gone into dormancy just yet, but are heading in that direction.
Problem
Location
Distribution
Sensitivity
Size
Persistent Slab

Isolated

Specific

Widespread

Unreactive

Stubborn

Reactive

Touchy

D1

D1.5

D2

D2.5

D3

D3.5

D4

D4.5

D5
Close