Close
Basic Information
Observation Date:
November 27, 2020
Submitted:
November 27, 2020
Observer:
TAC - Andy Bond
Zone or Region:
Taos Area
Location:
NW Chutes above Williams Lake
Recent Avalanches?
None Observed
Cracking?
None Experienced
Collapsing?
None Experienced
Stability Rating:
Good
Confidence in Rating:
Moderate
Stability Trend:
Improving

It's still a shallow weak early season snowpack that is quickly faceting. Avalanche hazard is confined to slopes where you find a snowpack structure with a cohesive slab on top of weak faceted layers.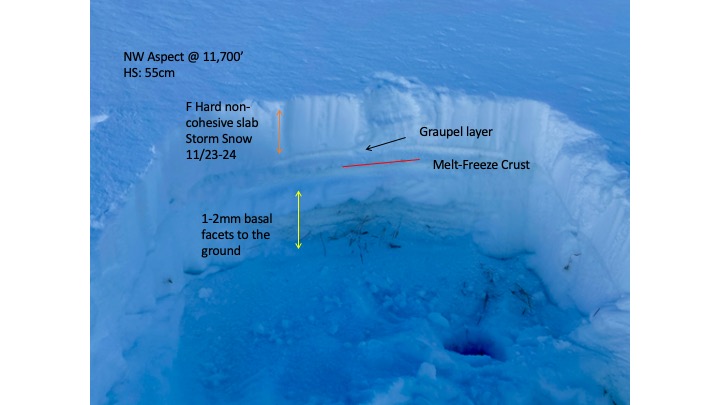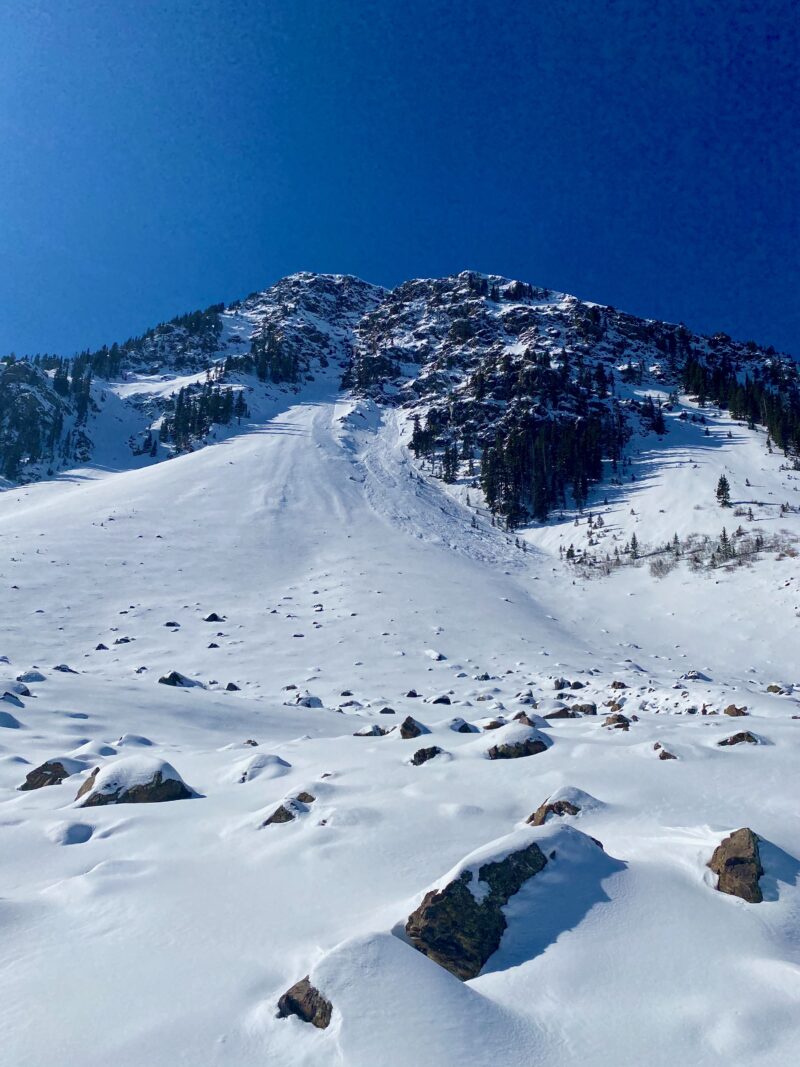 Advanced Information
Cloud Cover:
Mostly Sunny
Temperature:
20 - 30
Wind:
Light , SE
A nice sunny morning with clouds and SE winds picking up by the early afternoon. We did observe wind transported snow at ridgetops.
We got better observations on the natural on the East side of Kachina Peak. It appears like it started in the steep new snow below a cliff and stepped down into a deeper weak layer in the apron.
We went to check out the NW chutes above Williams Lake. Travel is still good above 10,000' with surface hoar down in the creek bottoms. Below treeline we have shallow (8 to 18") of weak faceted snow. Solar aspects are taking heat and warming with the intense sun and warm temperatures during the day. South aspects had a crust on the surface.

NW facing slopes near treeline at 11,700' were shallow harboring weak faceted snow but lacking a cohesive slab to make it a concern (see photo below).

Soft turns could still be had on low-angle trees near treeline but it's still an early season shallow snowpack.
Close