Close
Basic Information
Observation Date:
November 20, 2020
Submitted:
November 20, 2020
Observer:
TAC - Andy Bond
Zone or Region:
Taos Area
Location:
North Aspects
Recent Avalanches?
None Observed
Cracking?
None Experienced
Collapsing?
None Experienced
Stability Rating:
Good
Confidence in Rating:
High
Stability Trend:
Steady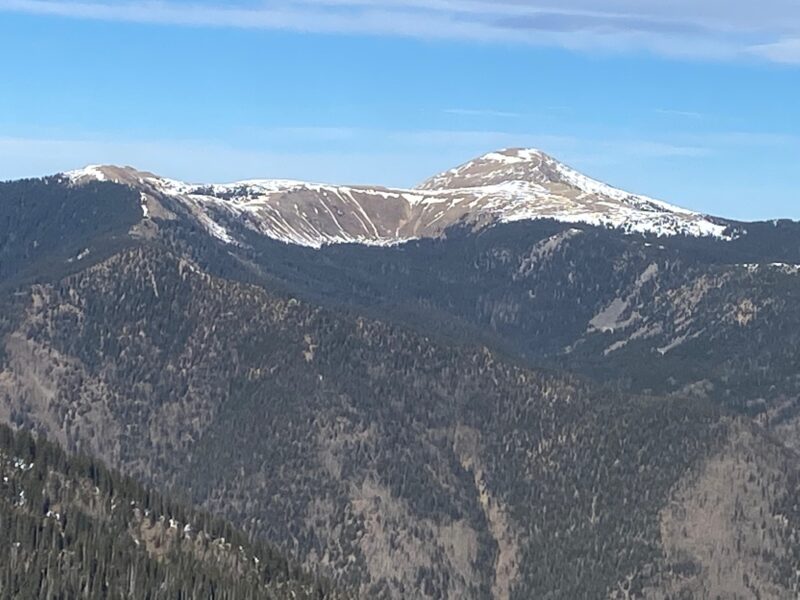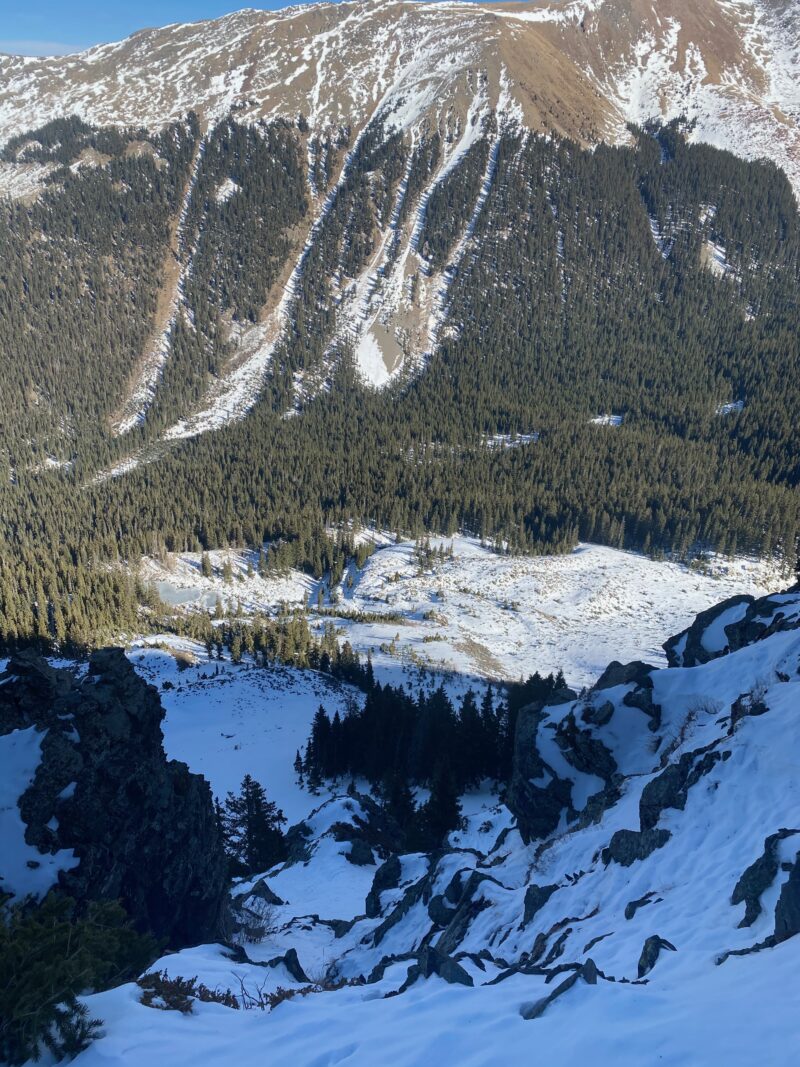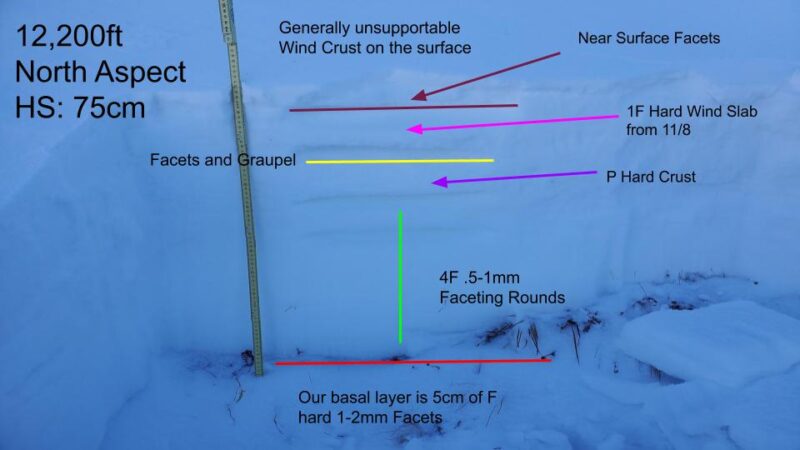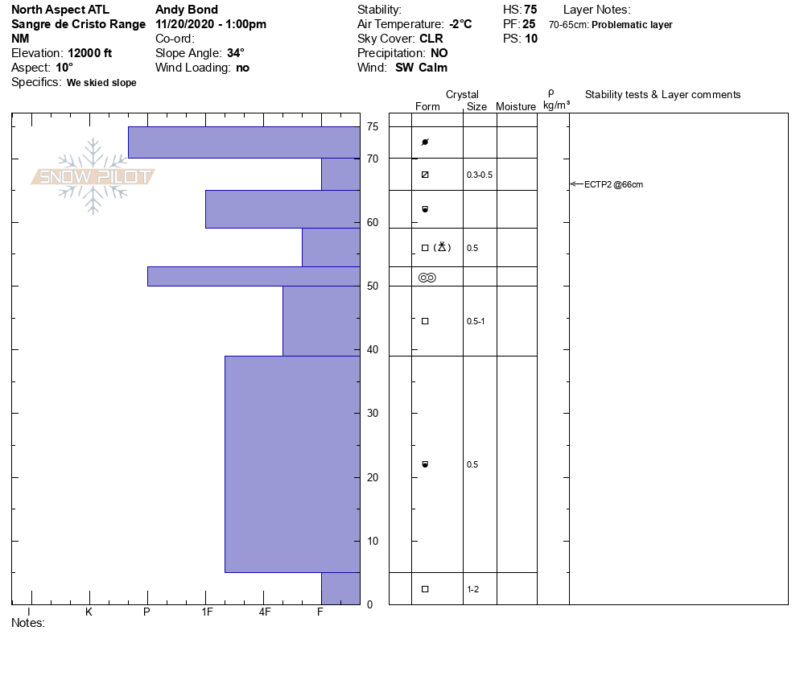 Advanced Information
Cloud Cover:
Clear
Temperature:
30 - 40
Wind:
Calm
Warm spring-like day. Lots of sun and calm winds. Snow was melting below 11,000' with daytime high temperatures getting above freezing at all elevations
A week of high pressure and warm temperatures has done a lot to our snowpack. Snow for the most part is confined to above 10,000' only on Northerly and shady aspects. Any solar aspect and the snow has melted away to the bare ground again. Warm temperatures throughout the last week of high pressure could be felt today with ambient air temperatures getting above freezing at all elevations.

Near and Below Treeline on North aspects it is a shallow snowpack (6 to 18 inches) that remains supportable on skis but not for boot penetration. Overall the snowpack for these slopes is turning to weak cohesionless snow in this very shallow early season snowpack.

Above treeline, strong winds from previous wind events have drifted deeper pockets of snow into small micro features like gullies. These slopes hold deeper amounts of snow (60 to 100cm). In several snowpits today we found various weak layers in the upper bits of the snowpack but lack a cohesive slab on top. These upper weak layers won't be worrisome until we get more snow and subsequent slab on top which may be coming over the next week with more snow in the forecast.

Overall our shallow snowpack is quickly turning to weak faceted snow.

Close