Close
Basic Information
Observation Date:
November 10, 2020 - November 10, 2020
Submitted:
November 11, 2020
Observer:
TAC - Steve Gately
Zone or Region:
Taos Area
Location:
No Name Peak
Recent Avalanches?
None Observed
Cracking?
None Experienced
Collapsing?
None Experienced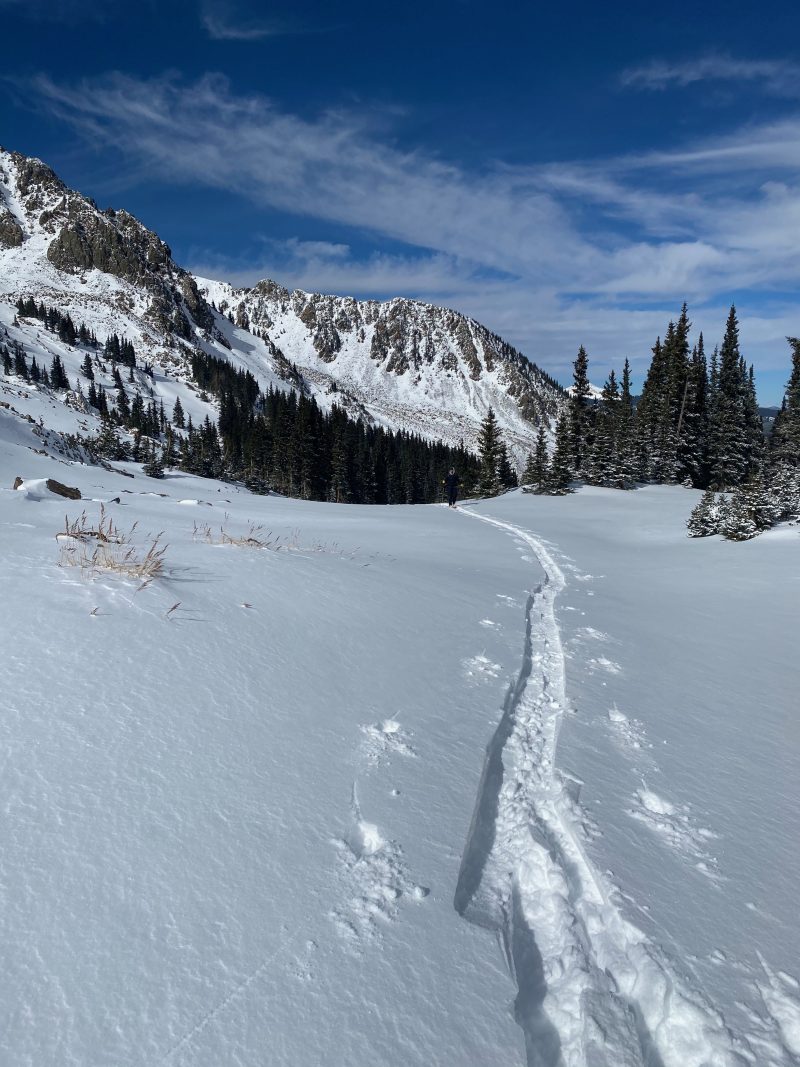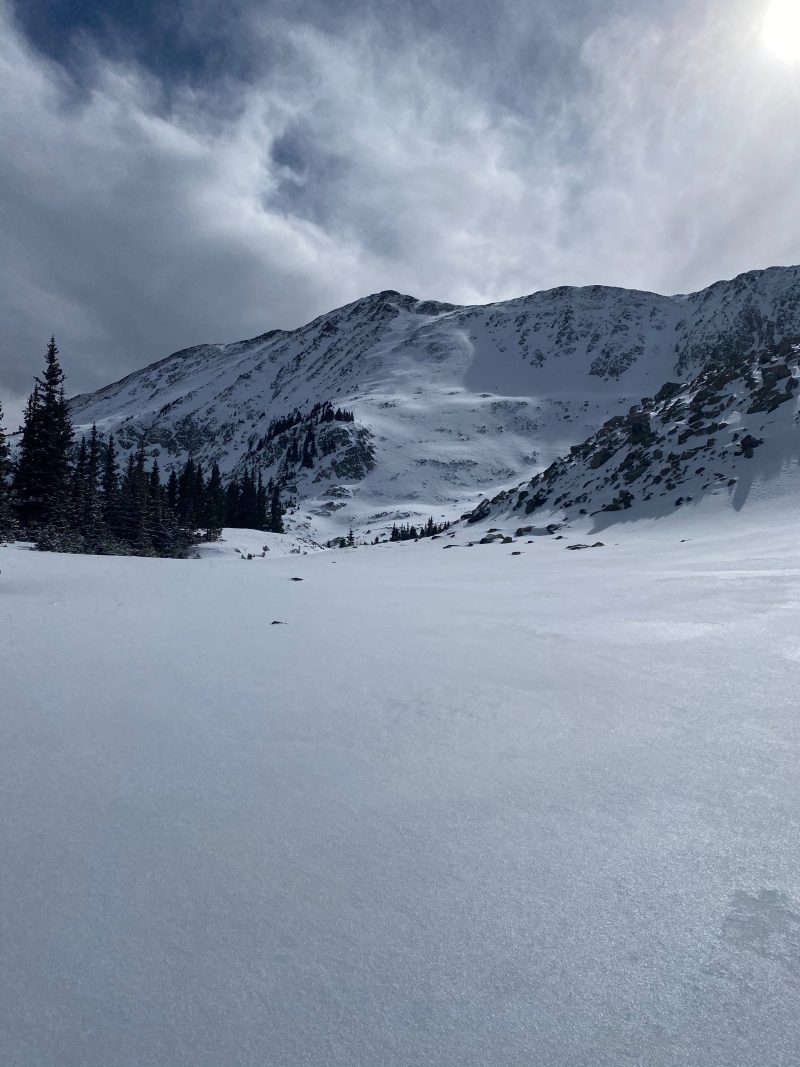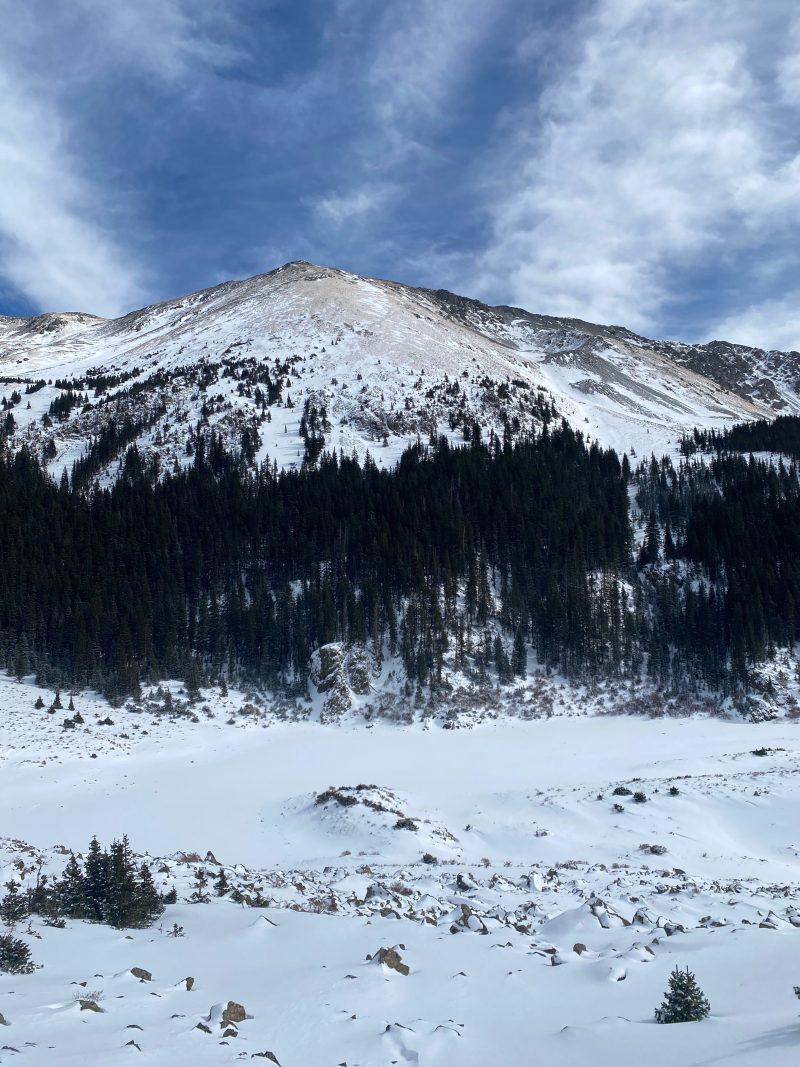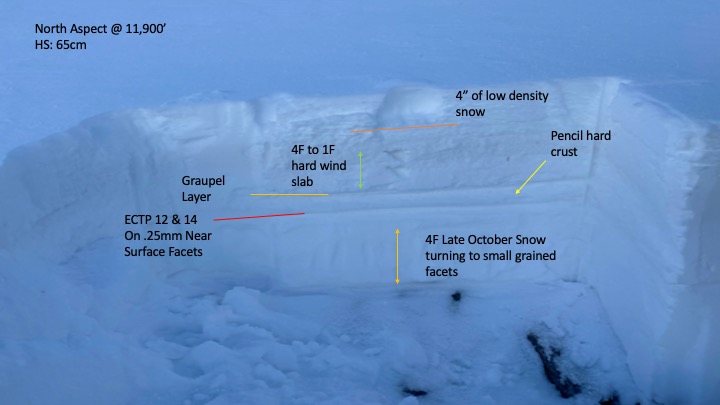 Advanced Information
Cloud Cover:
Clear
Temperature:
14
Wind:
Light , SW
Sunny clear day. Wind transported snow observed at ridgetops. Despite cold ambient temperatures solar aspects were taking heat.
Snowpack at 9,000ft was shallow with only 1-2" of new snow from Monday.

From the trailhead at 10,000ft there was 4" of new snow and roughly 10-12" base depth. A rain on snow event from 11/8 left a 5-10cm supportable rain crust that made travel quite easy but felt like dust on crust during the descent.

There was a lot of spatial variability in snow depth in the alpine. The rain crust began to deteriorate around 11,500ft becoming unsupportable. Strong westerly winds stripped West and South aspects nearly down to bare ground. North and East aspects generally supported a 2-4ft base depth but the effects of the 11/8 wind event left isolated areas of wind slabs and scoured features.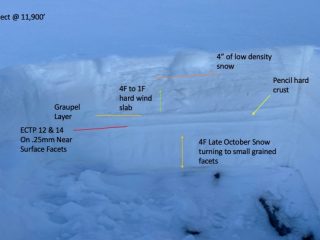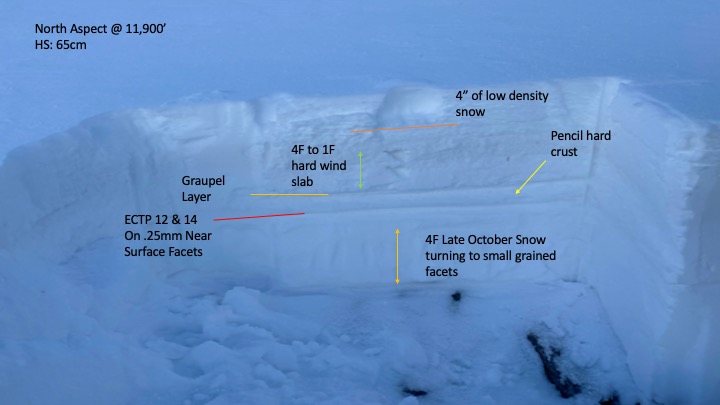 Close